Whether you're hungry for a healthy snack or a filling plate of pastalaya, Fresh Cravings is making something for everyone.
Friends turned business partners Jamie Elwood, Stephanie Elwood and Corletha Howard started Fresh Cravings in May. After looking at a food truck for sale, they were inspired to start a food pop-up and catering business to provide different neighborhoods with access to healthy, organic and homemade dishes.
"The food scene in Baton Rouge is growing, but when you look at the north side of Baton Rouge, it's a desert," Howard says. "There's not a lot of those healthy options—it's just corner store food or fast food."
Since making their debut at Culture Makers Market at Culture Reggae Club in June, Fresh Cravings has been satisfying tastebuds throughout the city. The team's signature sliced fruit cups and frozen craving cups were sold at local events like The Recipe, Stabbed in the Art and Jiggaerobics Pop-Up Class 4.0.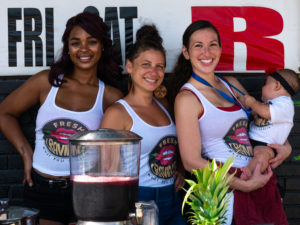 While they specialize in fresh and health-conscious foods, Fresh Cravings knows how to whip up a hearty meal. Jamaican brown stew chicken, Caribbean fish tacos and chicken stir fry are just a few of the dishes the team offers.
"Even when it's glutenous it's made from scratch," Elwood says. "It's not anything processed or anything you'll find in a package. It's pure food made with pure love."
The week of an an event, Howard chooses a menu. Then, the team gathers ingredients from local grocery stores, markets and even Elwood's personal garden where she plants herbs, vegetables and other plants.
After she has all the ingredients, Howard starts prepping the food in her kitchen the night before the event. By 5:30 a.m. the next day, "the pots just start rolling," she says. "We like to take good food and make it more palatable."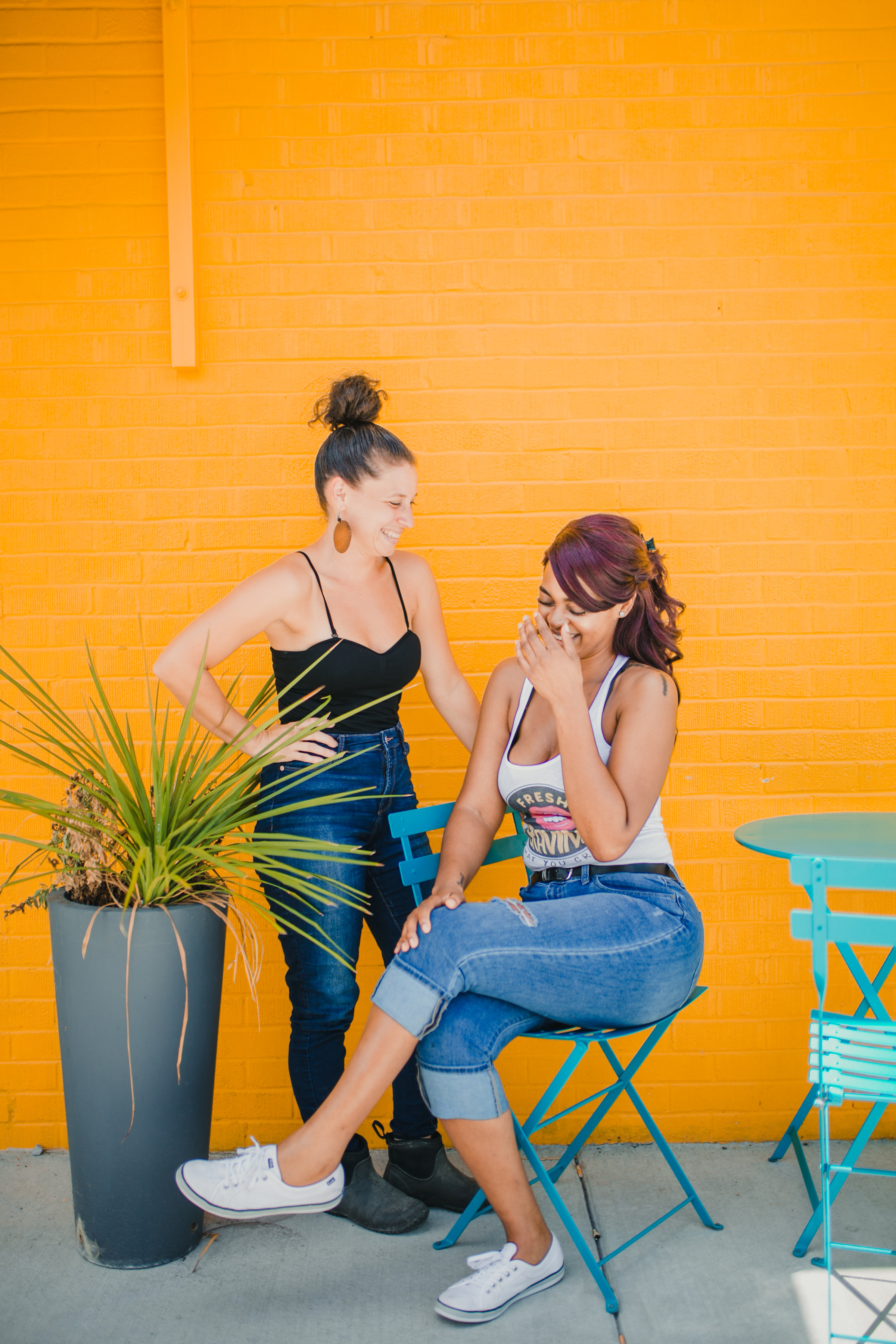 As the business continues to grow, Fresh Cravings plans to partner with local farmers to have a consistent flow of locally grown ingredients. In the future, the team wants to have its own food truck. Until then, you can catch Fresh Cravings at Radio Bar's Free Food Sunday and Bloom Music & Arts Festival in October.
To find out where they'll be next, follow Fresh Cravings on Instagram.