Simple Joe's French toast. Photos by Allie Appel
---
Preview the dishes and drinks at the new

Government Street coffee shop

, now in a soft-opening phase
---
The sound of bacon sizzling and the scent of strong espresso are the first things you'll notice when you walk into Simple Joe Cafe and Confectionary. Next, a stack of homemade pancakes or a plate of sweet French toast might catch your eye.
Simple Joe Cafe and Confectionary is a quiet breakfast hideaway in Mid City—one of the few places along Government Street you can stop in to enjoy a hot cup of coffee and a nice conversation.
Nestled in the Ogden Marketplace between Radio Bar and Time Warp Boutique, Simple Joe boasts a '50s diner-style personality and a warm, welcoming interior.
Tables covered with collages of postcards and photos line the hardwood floors. There's a New York-themed table, a Baton Rouge table and a Monster Trucks table, among others. White-washed brick walls give the cafe an airy, open feeling.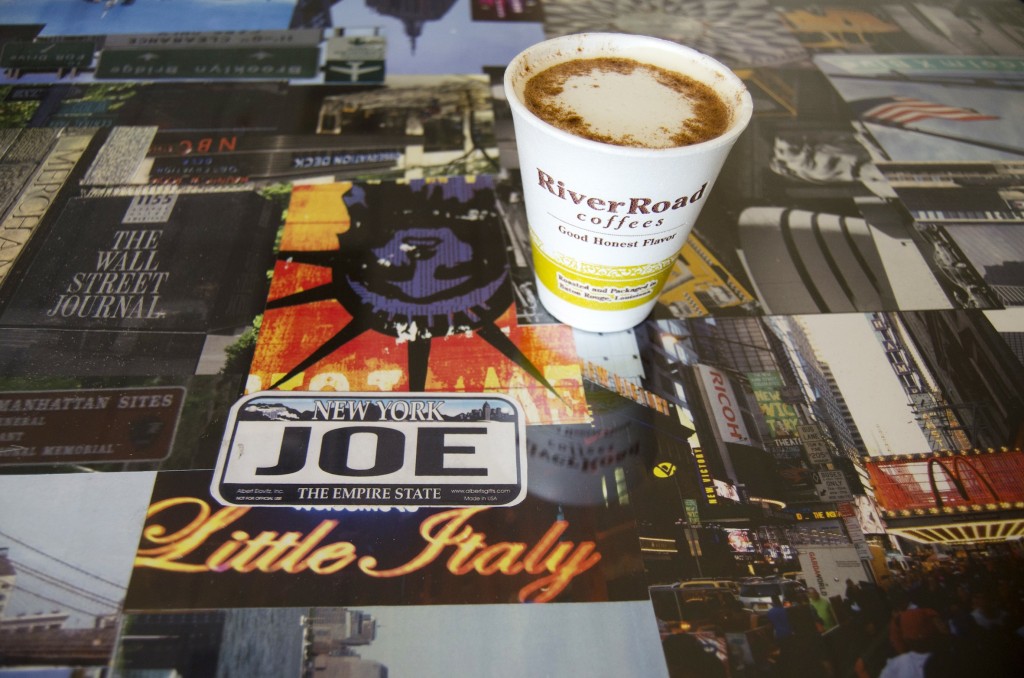 A cappuccino atop a New York-themed table 
---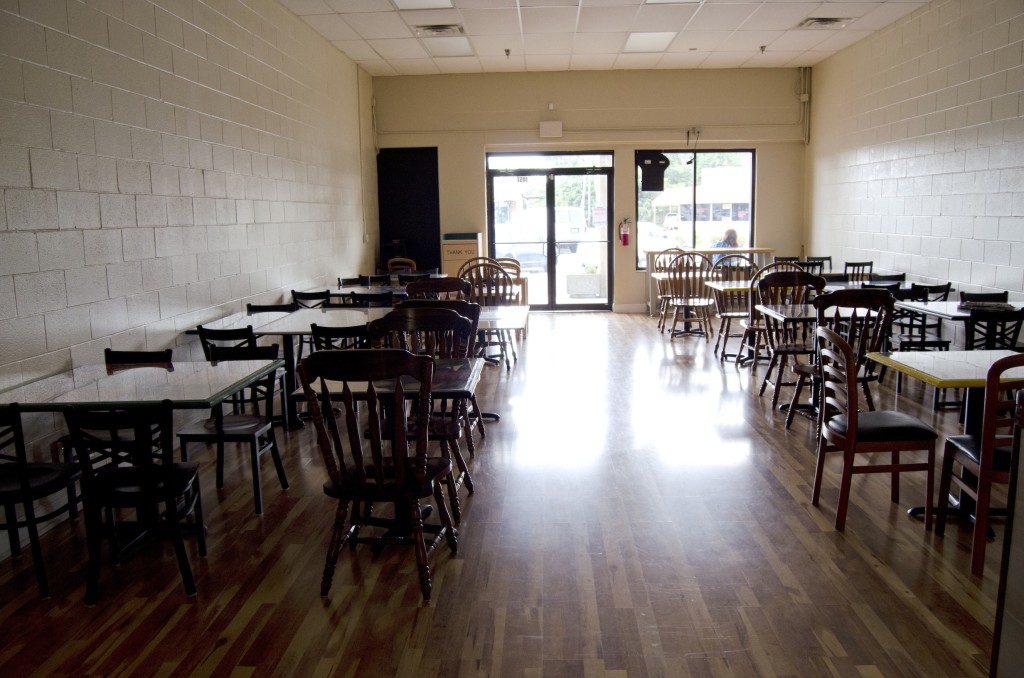 Seating at the coffee shop, currently in its soft-opening phase.
---
But even more impressive than the decor is the aroma of home cooking. Braswell himself works behind the counter, whipping up homemade pancakes and French toast, eggs and grits.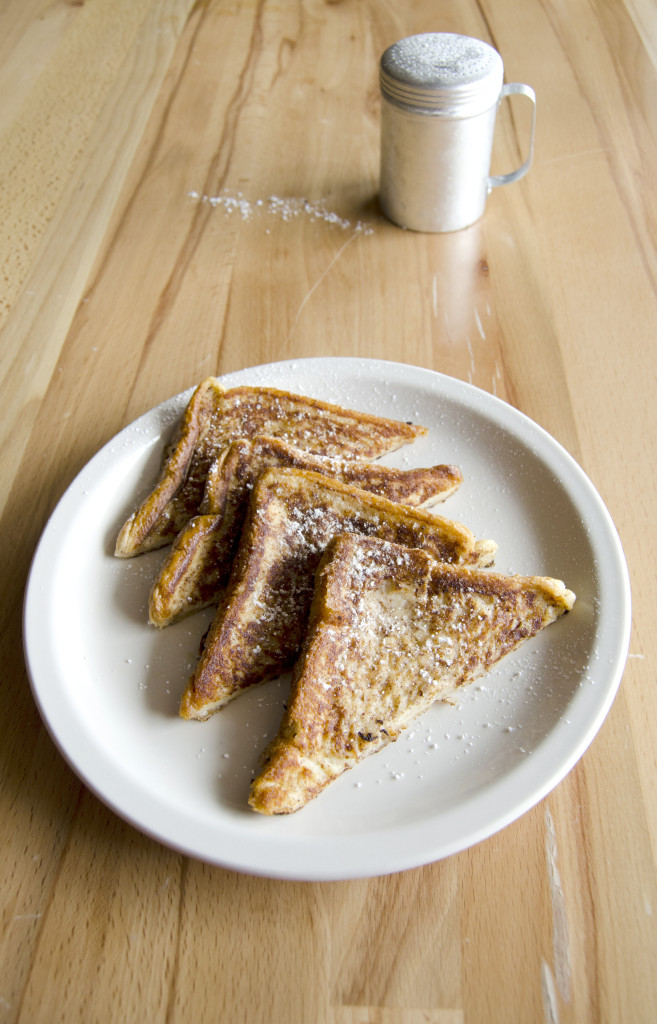 French toast with confectioner's sugar
---
Braswell, who's been in and out of the restaurant industry his whole life, says he recognized the need for a coffee shop on Government Street. As the plans grew, so did Braswell's original idea. First, he added gourmet chocolates to the menu, and then a full breakfast menu.
For first-time customers, Braswell says he'd recommend pancakes, French toast or the grits bowl. The French toast is so perfectly seasoned it doesn't even need maple syrup.
The grits bowl is Braswell's personal favorite.
"You can add anything you want. Roasted red peppers, bacon, cheddar cheese …" Braswell says. "And eggs at a breakfast place are simple. You can really wow people with a good grits recipe, or a good French toast recipe."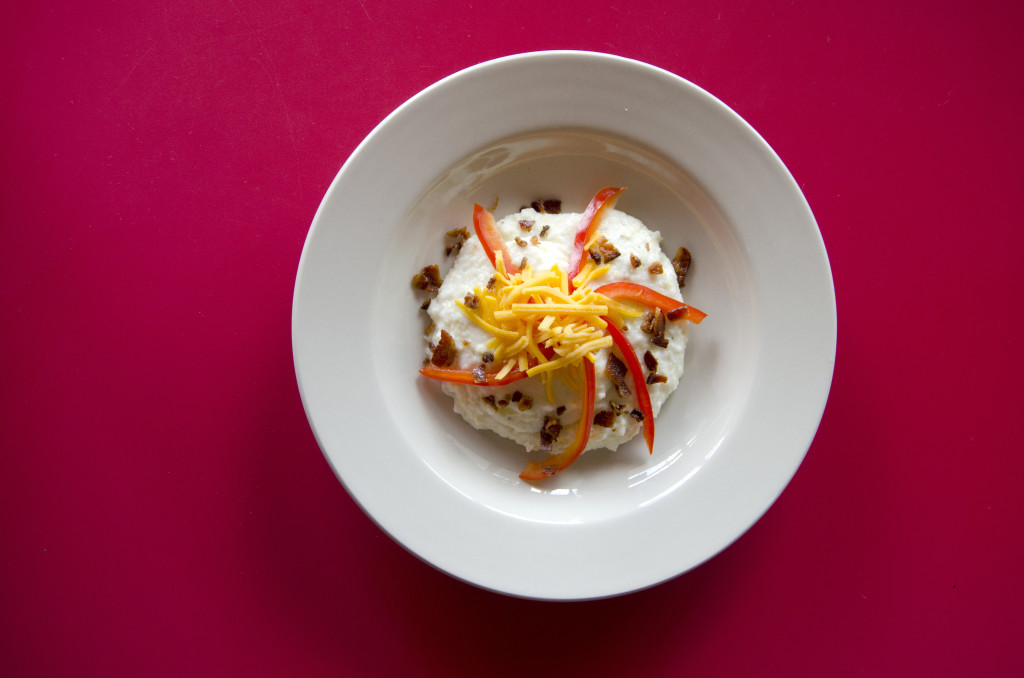 A grits bowl with cheese, bacon and red pepper slices 
---
The "confectionary" part of the cafe's name stems from Braswell's homemade chocolates. He blends his own buttercream filling and hand-dips chocolate covered cherries, strawberries and raspberries in white, milk or dark chocolate. Customers can pre-order the sweets by the box or grab a couple in-store.
Braswell brews espresso, cappuccinos and cafe au lait using Creole and specialty Sumatra blends from River Road Coffees.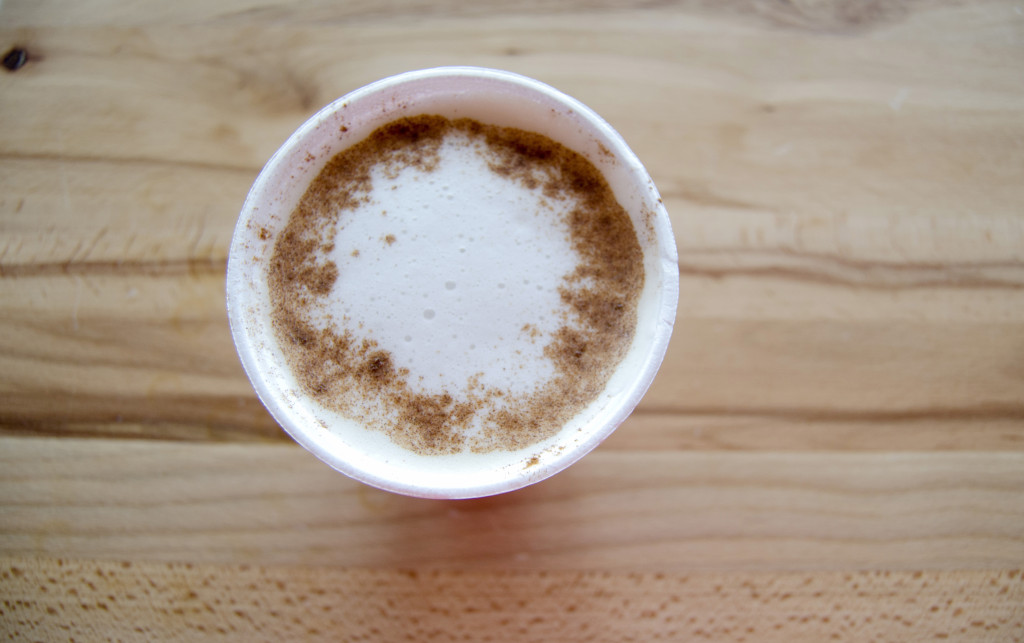 A cappucino at Simple Joe's Cafe and Confectionary
---
Braswell says he wants patrons to see Simple Joe as an inviting place, different than a corporate coffee house or breakfast restaurant.
"I think we've created a good atmosphere," he says. "I want it to feel relatable when people walk in."
Simple Joe is currently in a soft-opening phase, but Braswell has his eye on Aug. 23 for a grand opening. Find out more at Simple Joe's Facebook page.