---
If you're looking for Tex-Mex with an unexpected twist, the recent addition of Los Reyes Mexican Grill to Baton Rouge might hit the spot.
Albasha co-founder Naser Dyak partnered with Khalid Saleh and Carl Duffield for Los Reyes, each bringing their own experience with the food and restaurant industry to the project. Located at 11333 Coursey Blvd., the restaurant took over the former Las Palmas with a complete renovation that seems to have paid off.
The inside and outside come to life through warm colors, patterned Mexican-inspired tiles and plenty of fountain features, including the conversation-starting ceramic-tiled fountain in the middle of the indoor dining area. Hanging above the piece is an impressive beer bottle chandelier.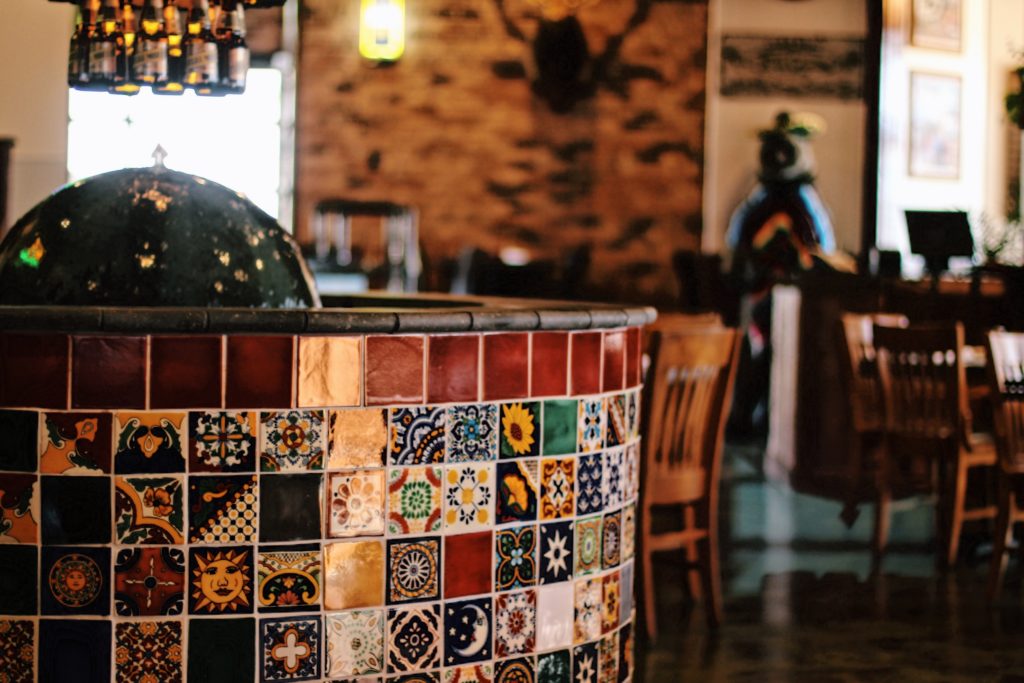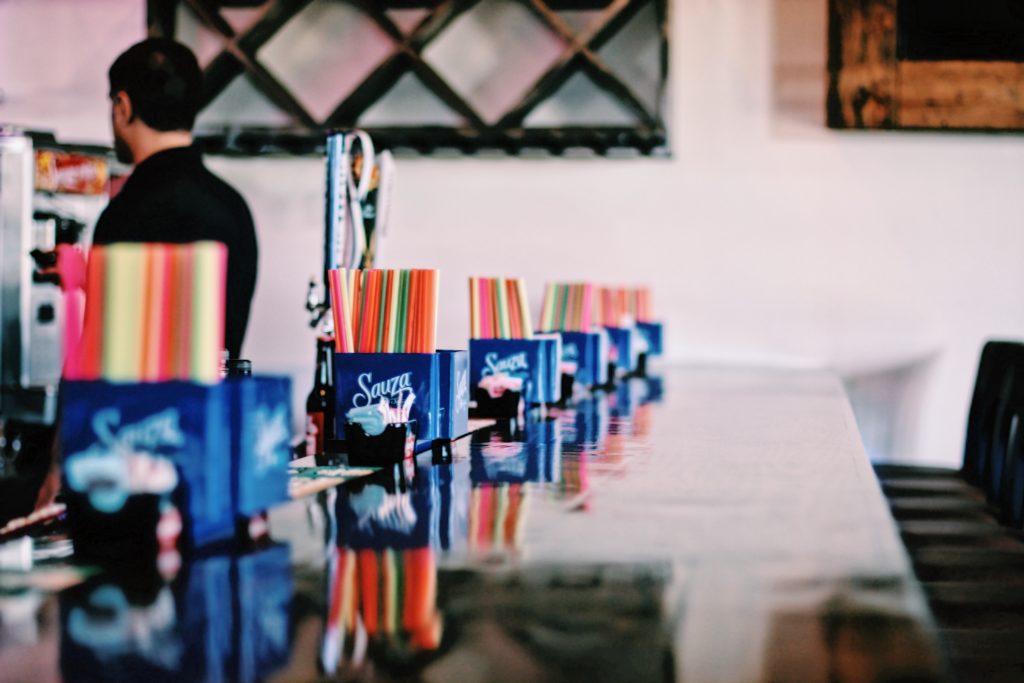 ---
The covered patio is spacious and brings the interior themes outside with similar warm colors and expressive tiling. In the center of the patio is a waterfall fountain with lights that can change color and match the bright lights strung across the patio's ceiling.
"The main thing with this location is we tried to concentrate a lot on the outside," Dyak says, explaining the overhaul the team put into the outdoor seating area. 
Dyak says the atmosphere goes hand-in-hand with the food, offering Baton Rougeans a fun place to hang out while enjoying a good meal.
When it comes to the menu, the focus is traditional Tex-Mex with a twist, including a few Albasha influences throughout the menu.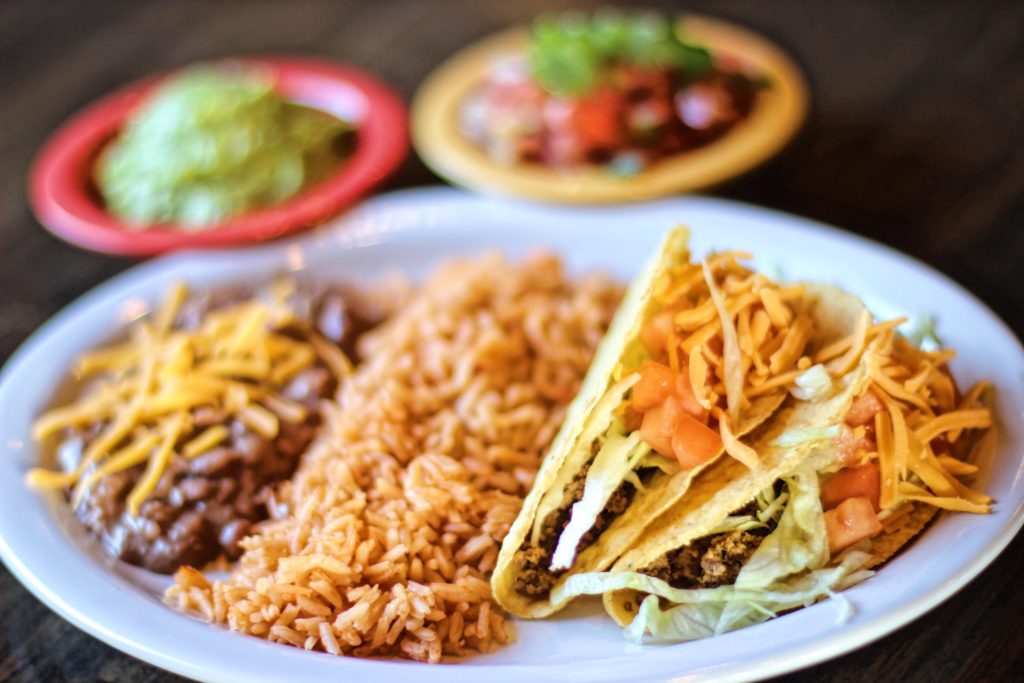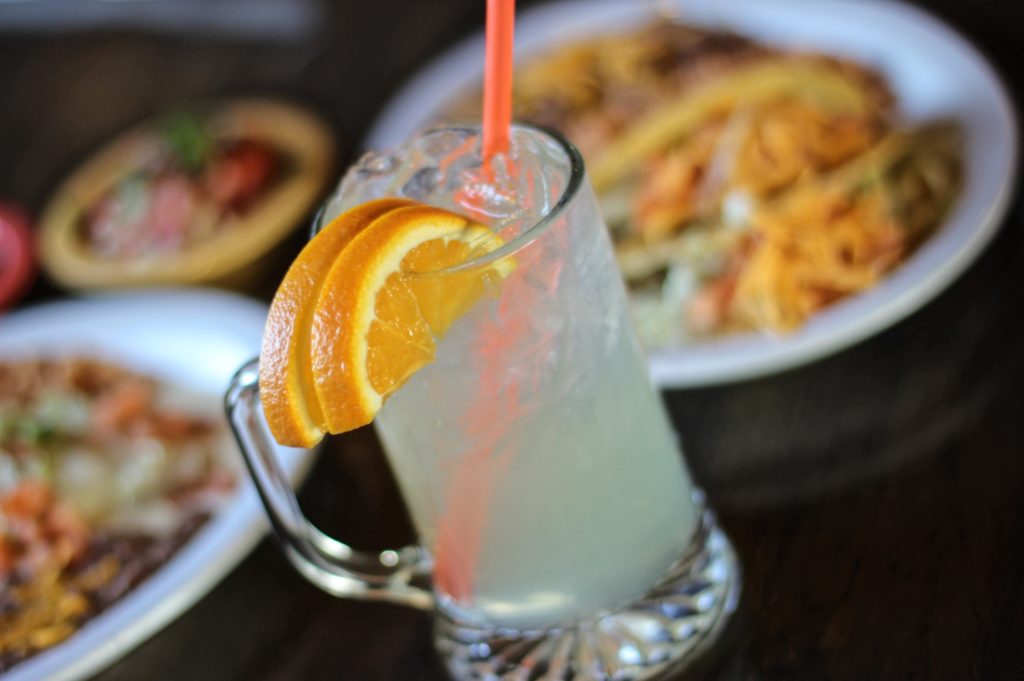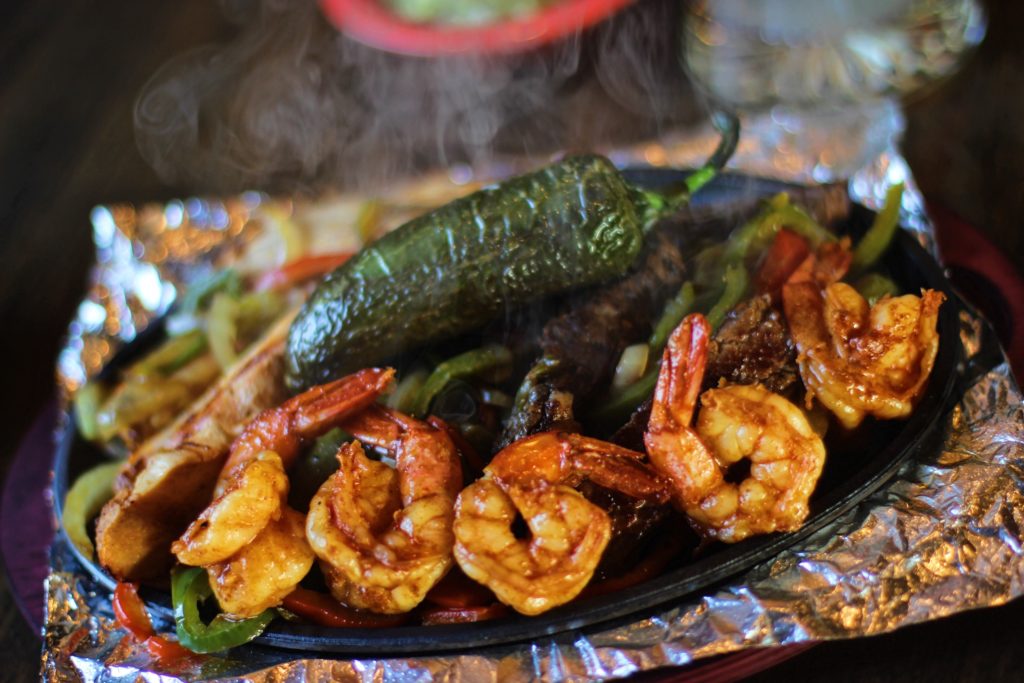 ---
One example is the Hummus Picante, a spicy hummus with chickpeas, lime, garlic and sesame sauce. Another is the Queso Frito, which is "pan-fried cheese del Caribe" with olive oil, black olives, tomatoes and cilantro. It's served with the Hummus Picante. Both appetizers come with tortilla chips.
The menu still includes everything you would expect to find at a Tex-Mex eatery: quesadillas, tacos, flautas, tamales, enchiladas, fajitas, burritos and the traditional rice and beans sides.
But, don't be surprised when you see Tacos De Gyros, which includes beef and lamb, right next to Tacos Tradicional, which is prepared with beef or chicken.
The fajitas also come in a gyro variety, but if you have trouble choosing, order the Fajita La Torre with beef, chicken and shrimp.
As for drinks, Los Reyes features a variety of cocktails including margaritas and a piña colada. Other options include the trending Moscow Mule, wine by the bottle or glass and a wide beer selection.
Los Reyes is now open Monday through Thursday, 10:30 a.m.-10 p.m.; Friday and Saturday, 10:30 a.m.-11 p.m.; and Sunday, 10:30 a.m.-9 p.m.