---
If Chef Kelley McCann is going to do something, he's going to do it right.
After 11 years at Galatoire's Bistro, he was ready to have his own restaurant—and he was going to do it the right way. Currently, he and his staff are busy prepping for the opening of Kalurah Street Grill. It will start dinner service this Friday, Jan. 6, from 5-10 p.m.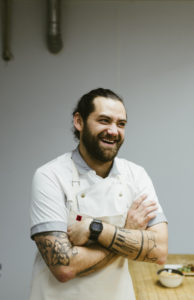 "I'd like to assume that it's every cook's dream to have their own restaurant where they're allowed to cook their own food," McCann, 31, says. "It's building a cooking personality. I'm here to give people options. I'm here to give people new things. It's showing Baton Rouge what I, and the people I have with me, have to offer."
Opening the restaurant in the old Chelsea's Cafe location under the Perkins Road overpass, and with McCann himself coming from a decade at Galatoire's, there's a whole lot of Baton Rouge food history for Kalurah—lovingly nicknamed "K Street"—to live up to.
But with a fresh and beautiful new interior that looks nothing like Chelsea's, complete with dark hardwood floors, wood-paneled walls on the bar side and stunning exposed brick walls on the dining side, McCann is more than up for the challenge of creating a new personality here.
There's also the thing that will keep patrons coming back to K Street—the killer menu. Encompassing elements of food from Spain to France to French Creole, McCann has put together a menu to please every diner who enters the restaurant.
It only took him a while to figure out how to describe his food. He needed a term that would allow him to appreciate the melting pot that is Louisiana, and America as a whole. That term became "modern American."
"Different is really what we're going for," McCann says. "I have a strong traditional base, but I like to think of my food as a little funky, too. Reading it on paper may not make sense, but when you eat it all the ingredients together make sense. In building strong menus like this and gaining Baton Rouge's trust, they'll let me go anywhere."
From that menu are three McCann signatures—smoked tomato soup with toasted brioche croutons and crème fraîche, grilled hangar steak with tomato romesco, chimichurri and fried shallots, and cranberry spice gateau (prepared by the kitchen's new full-time pastry chef Kaila Mogg-Stone).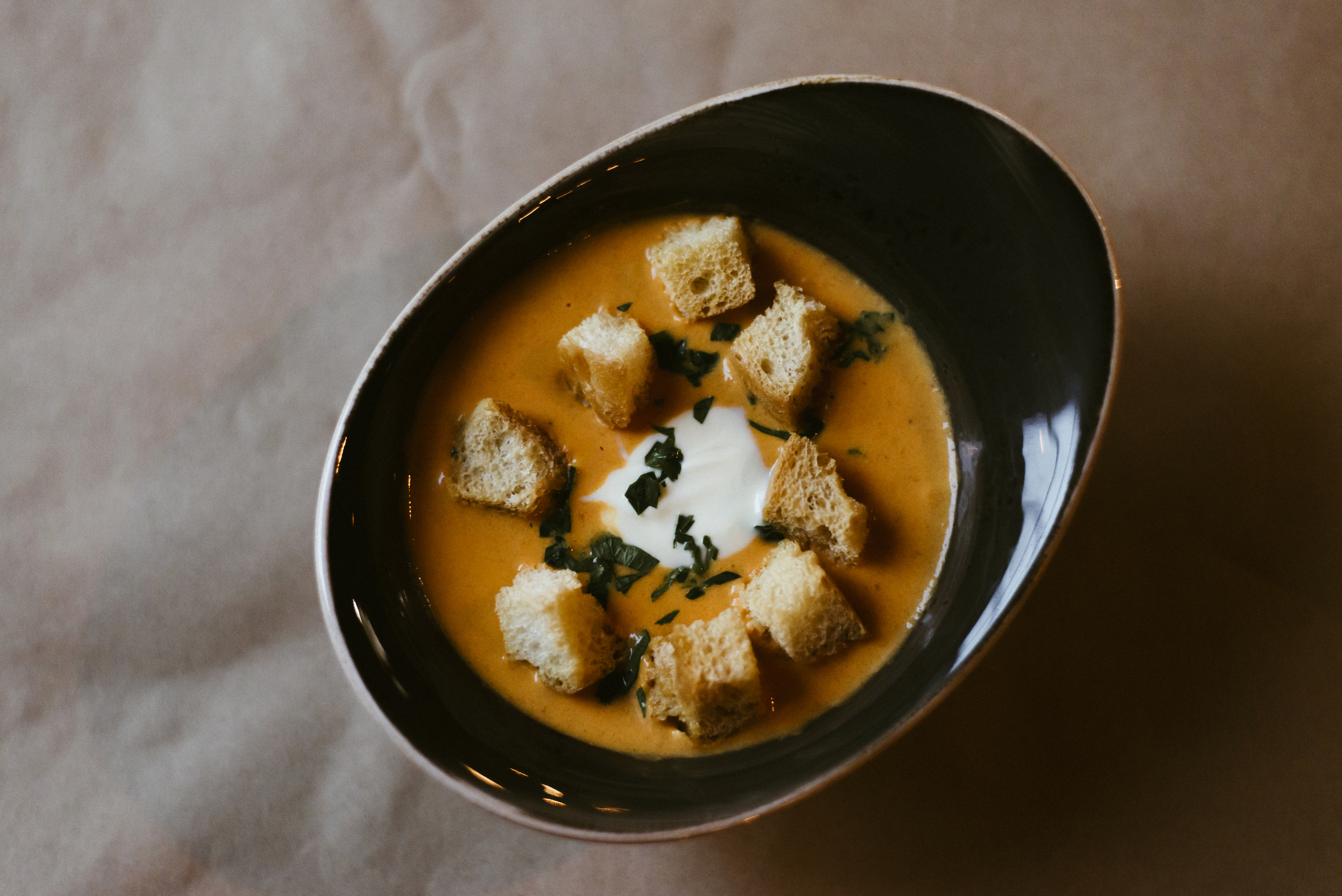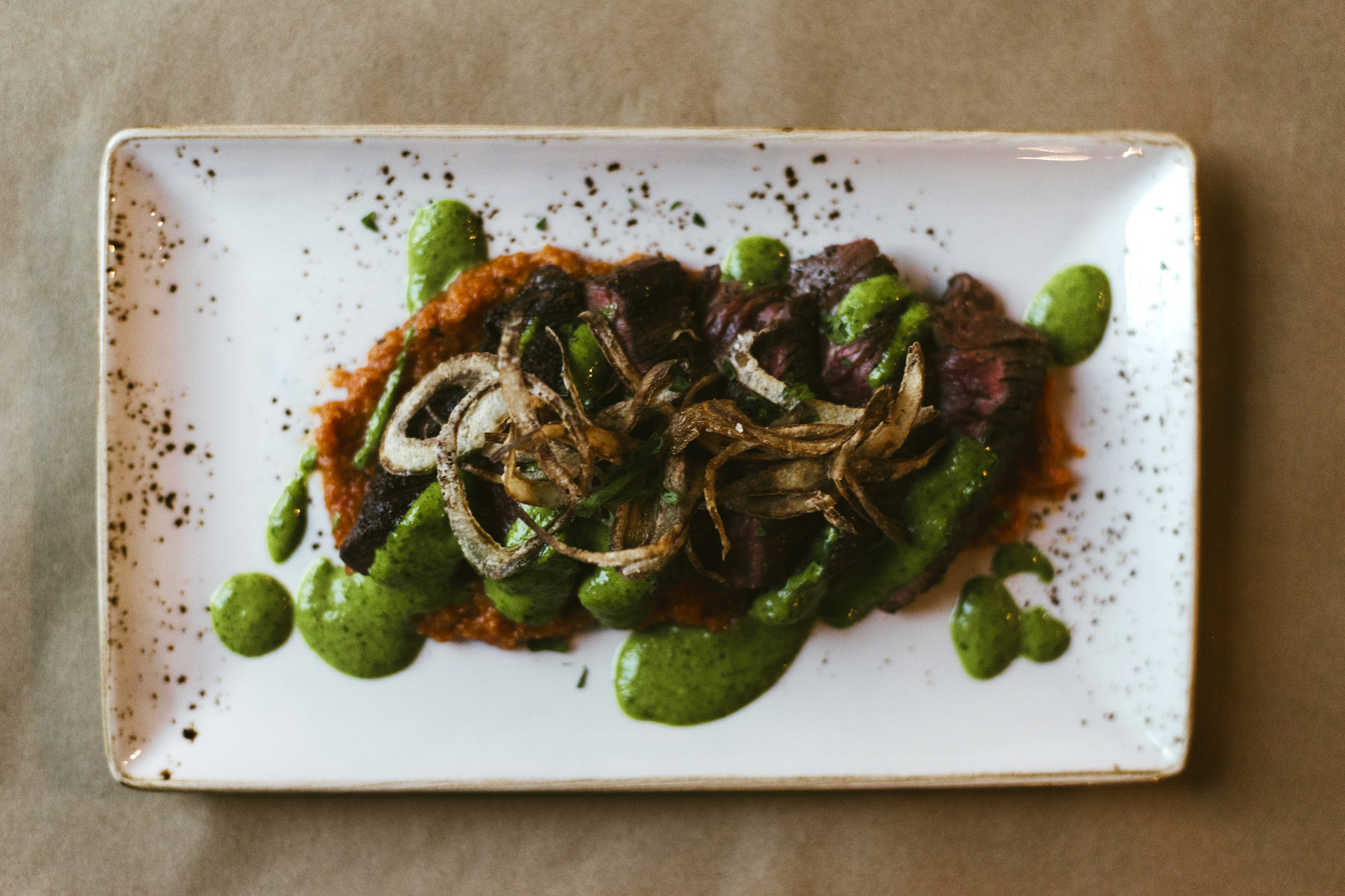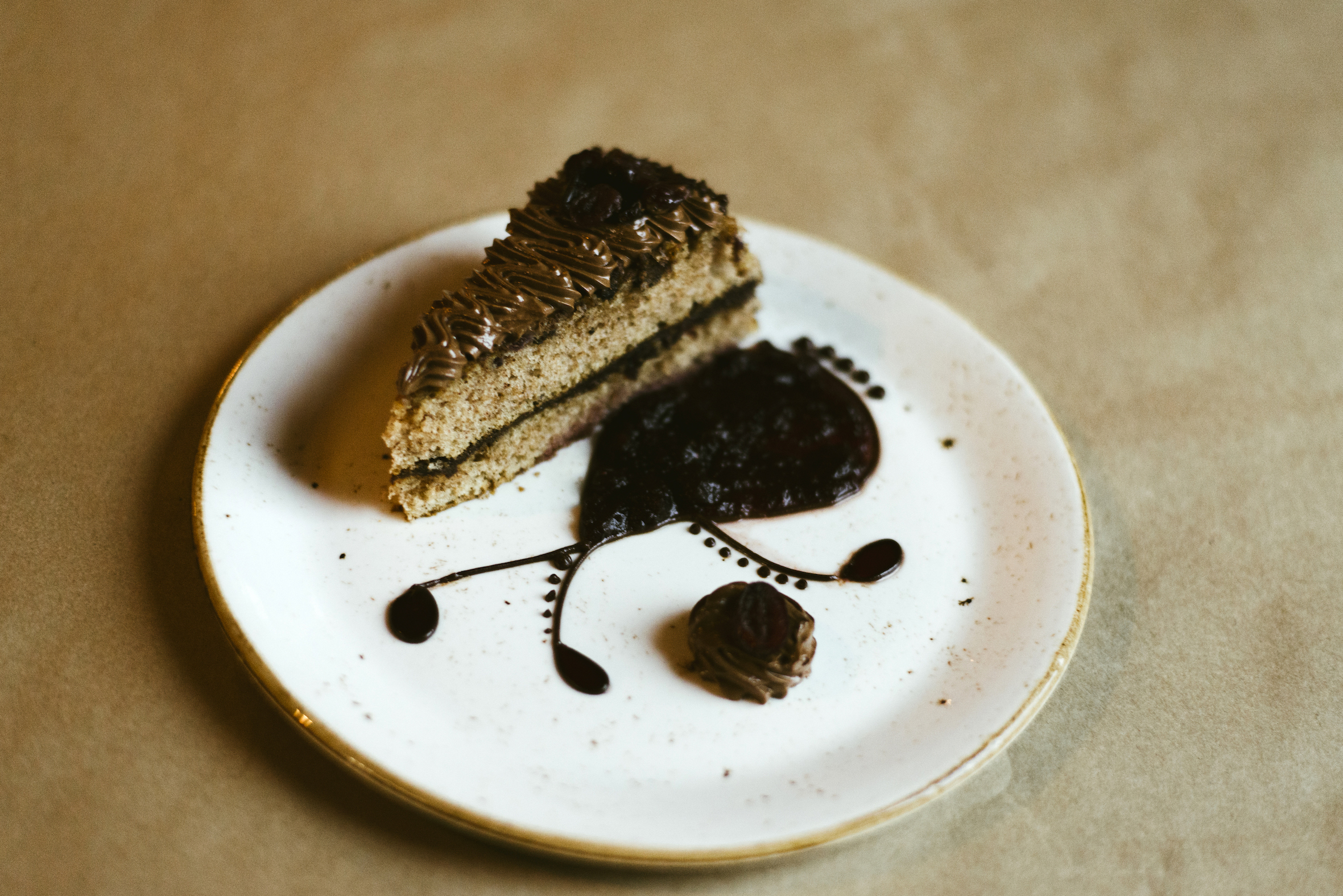 The soup is tasty and savory, with that smoky flavor in every bite. The hangar steak is a real menu highlight, cooked to perfection and plated beautifully with a nice interplay between the romesco and chimichurri. Personally plating each dish is important to McCann, fitting in with his "do it right or not at all" mantra.
The cranberry spice gateau is composed of cranberry walnut spice cake with dark chocolate ganache and cranberry port chutney, port-soaked cranberries and chocolate Italian buttercream. It's as delicious and deeply rich as it sounds, with the natural sweetness of the cranberries adding to the flavor of the chocolate buttercream and spice cake.
"I'm really proud of this menu," McCann says. "I've been working on it for a long time."
If these three menu items are any indication, McCann has every right to be proud. And there's more great food to come.
Kalurah Street Grill is at 2857 Perkins Road. Its regular hours are Monday 5-10 p.m., Tuesday-Friday 11 a.m.-10 p.m., Saturday 5-10 p.m., and Sunday brunch 10:30 a.m.-3 p.m.
Watch our video tour of the restaurant and interview with McCann below: