---
Last Friday, Jay Ducote was doing everything.
The local chef and Food Network Star finalist was running in and out of the kitchen, and all around the Louisiana Culinary Institute, getting things finalized for his big preview dinner.
The event was to serve as a test run of sorts for his tailgating-themed dinner at the world-renowned James Beard House in New York on July 21.
At the Beard House dinner, Ducote and his team will be whipping up some of Louisiana's finest dishes. So, Ducote thought, why not let Baton Rougeans have the first taste?
"I'm really trying to bring Louisiana and a lot of the dishes that I grew up cooking at tailgate parties," Ducote says. "This is definitely the menu that is the most me, and the most thought-out, planned-out menu I've ever put together. So I kind of owed it to my friends and family in Baton Rouge to do this here."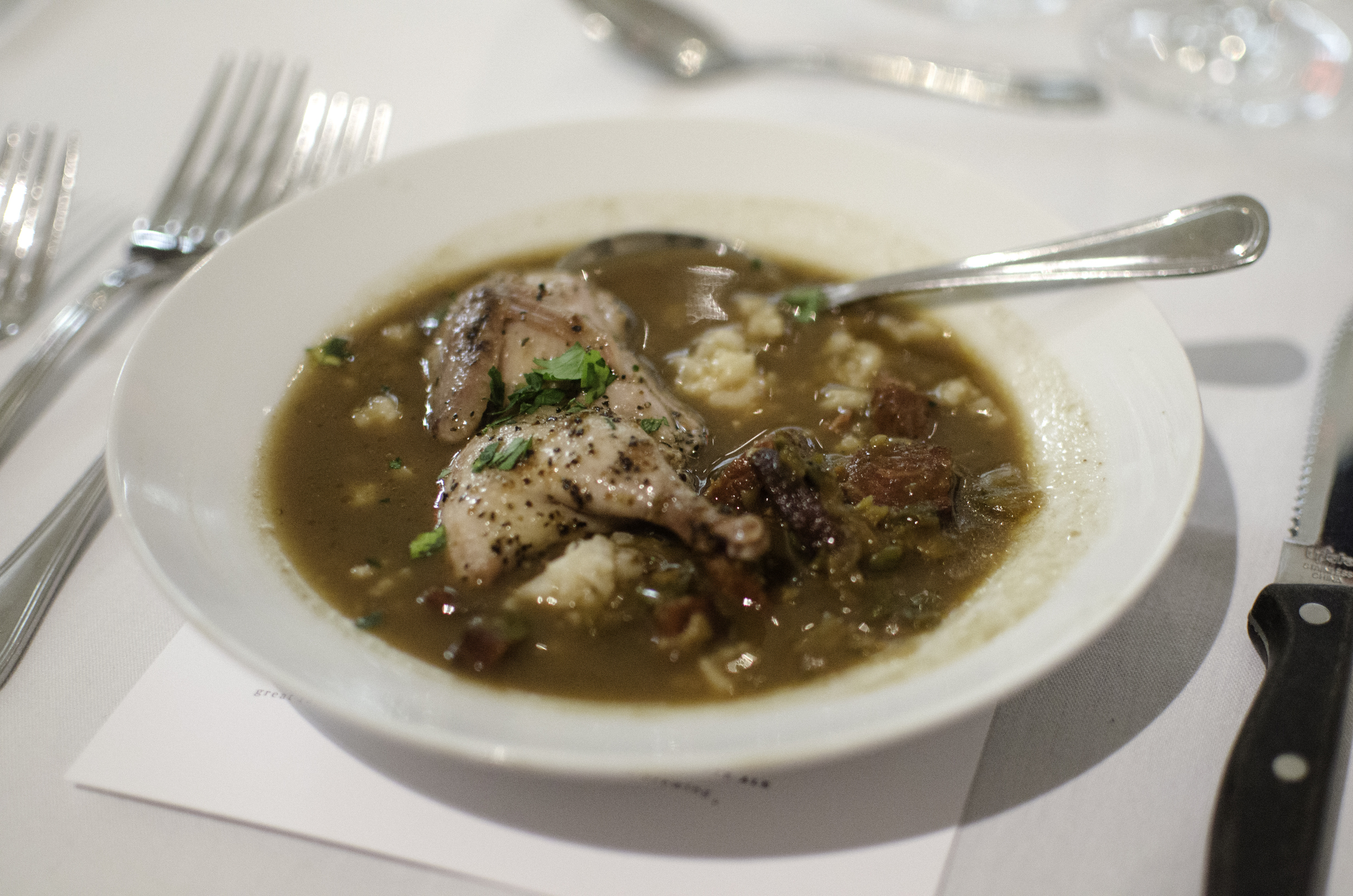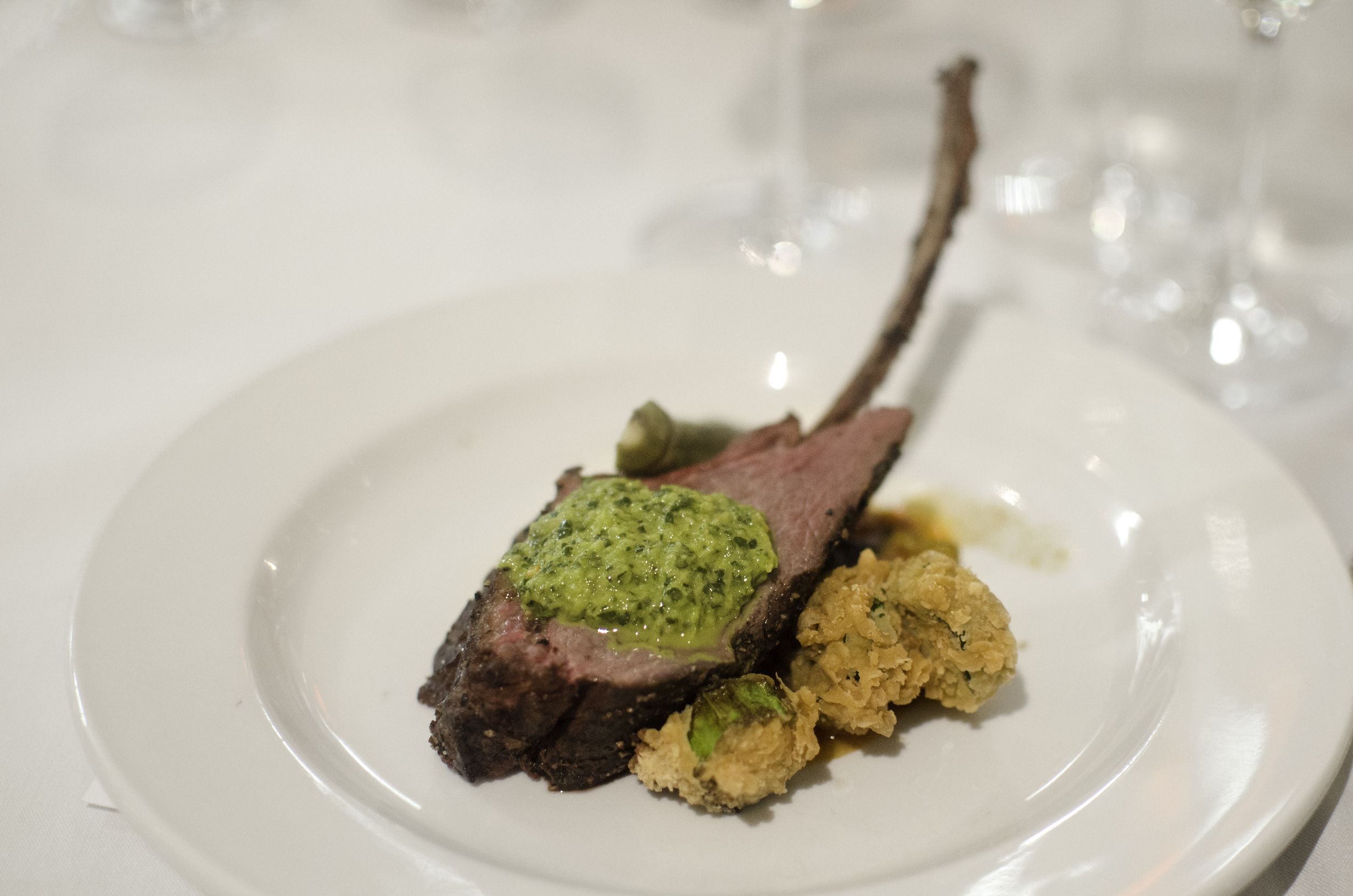 ---
The dinner menu featured quail and andouille gumbo with Louisiana rice, crawfish étouffée-smothered fried catfish with stone-ground grits and mustard greens, blackened red snapper with Cajun tasso-corn maque choux and jalapeño relish, venison tenderloin with chimichurri and okra three ways and finally, Granny's cinnamon pecan rolls. Each menu item was paired with a different Louisiana wine or rum.
The consensus favorite dish of the night was the crawfish étouffée-smothered fried catfish. The catfish was fried to perfection, with the étouffée adding tremendous flavor. Granny's delicious cinnamon pecan rolls were also a huge hit.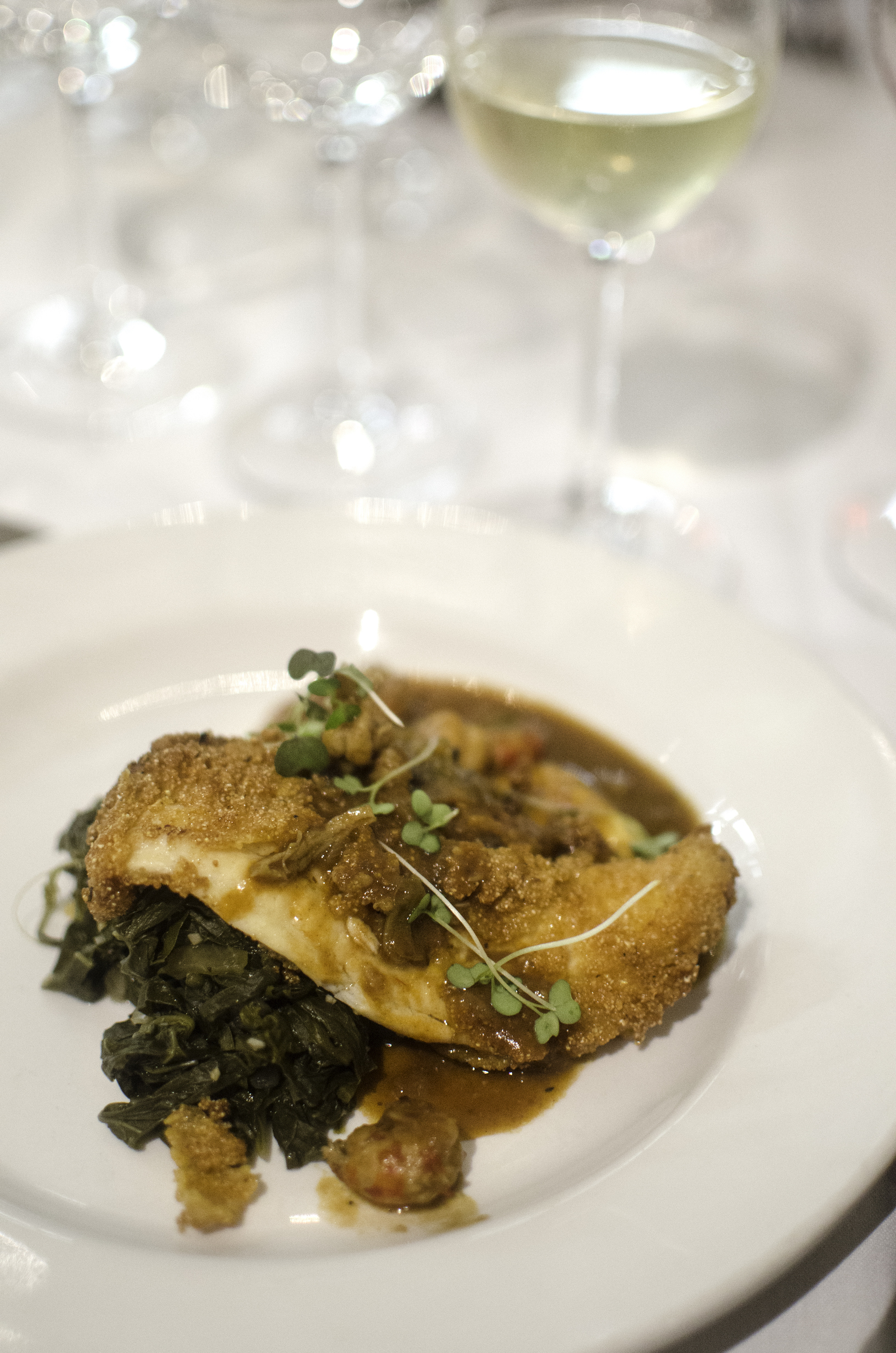 ---
For a preview dinner like this, preparation and fine-tuning is the key, Ducote says. He and his team arrived at LCI at 8 a.m. to begin preparations for the dinner, which concluded around 10 p.m.
"I spent about an hour and a half today just making a big enough roux for both the gumbo and the étouffée to feed 100 people each," Ducote says. "I made a huge pot of red beans and was stirring the roux at the same time."
This was the dinner to not only test out the food on a Louisiana crowd, but also to work out any kinks before the New York trip. After pulling off a successful dinner, Ducote says he's feeling great about New York, which he spoke about during his post-dinner crowd address.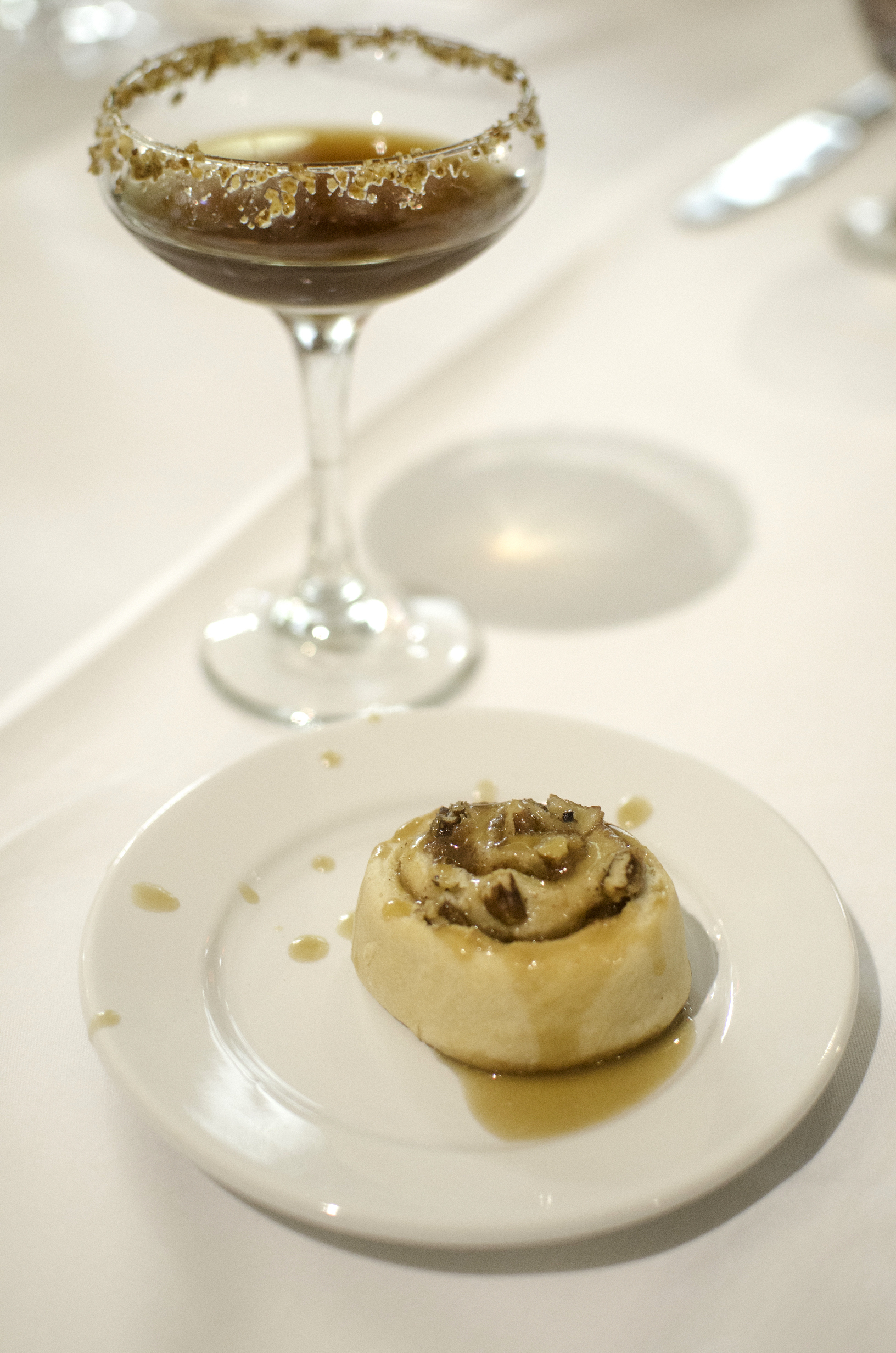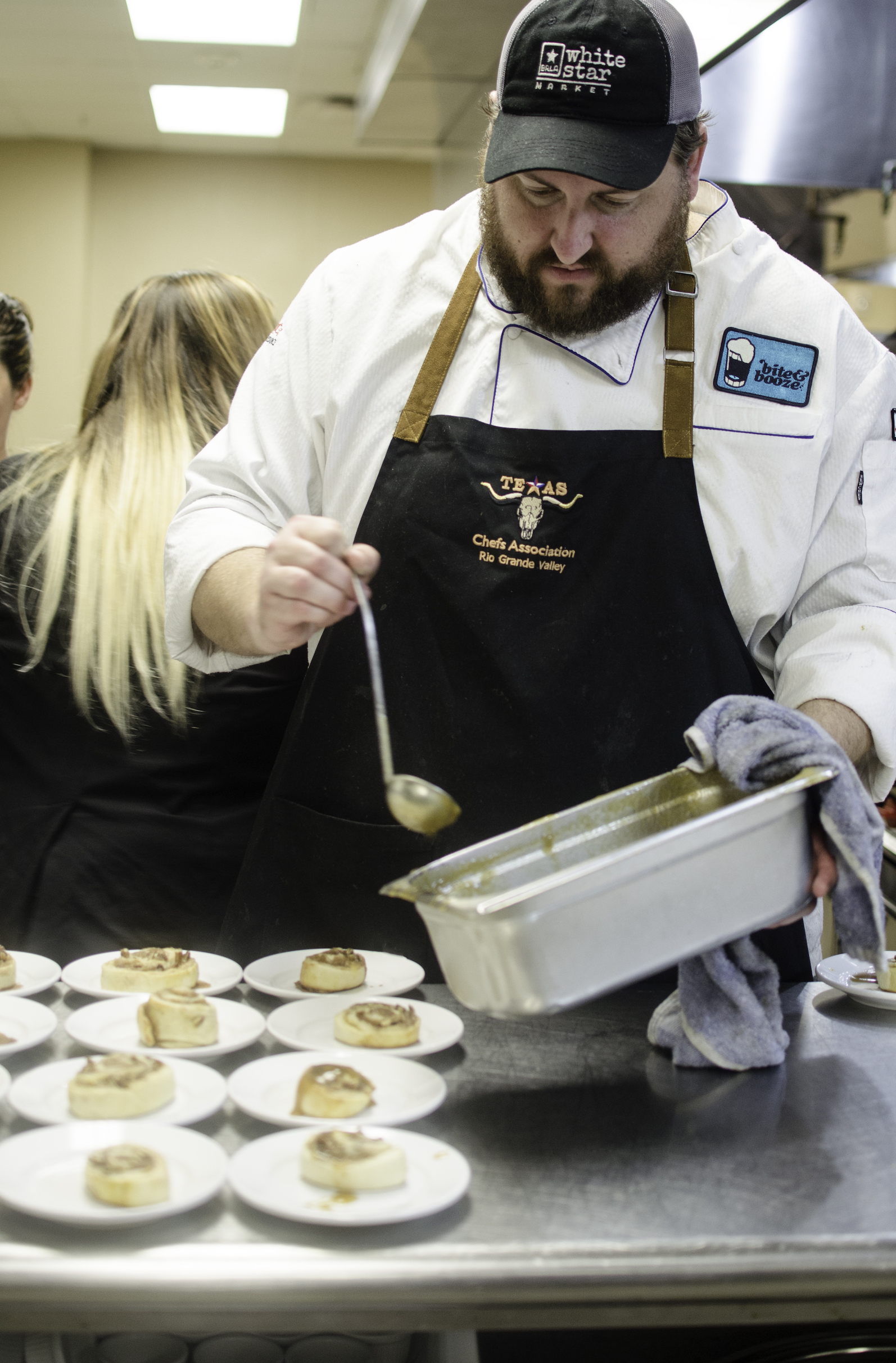 In his speech, he gave each member of his staff a shout out and thanked LCI for allowing them to use their big kitchen, and for helping them serve the food. He also got teary-eyed as he spoke about his grandmother's cinnamon pecan rolls. She passed away a while ago, and Ducote was grateful that he was able to track down the recipe from a family member.
It was a sweet moment to top off an even sweeter night.
---
225 on the Road with Jay D
Ducote will be broadcasting Facebook Live videos on the 225 Facebook page throughout his road trip to the James Beard House.
He'll travel from Baton Rouge to the Smoky Mountains in Tennessee to Washington, D.C., and finally New York City, where he'll cook his tailgate-themed dinner.
Check out what he eats along the way, the places he sees and how he prepares for his big moment in daily videos from July 18-23.