L'Auberge Casino & Hotel is bringing back an old classic frequent guests are sure to remember. Edge, which closed in 2021, has received quite the redesign. The new space, opening this Friday, June 9, aims to offer a unique bar experience featuring craft cocktails and live entertainment. 
When the rest of the casino reopened post-pandemic, Edge did not. During the closure, L'Auberge began a $2.5 million construction to expand, relocate and reimagine the space to give patrons a new upscale lounge for socializing and concertgoing.
Though the new lounge has the same name as the old one, there have been several changes to enhance the guest experience. The new Edge is tucked in the back of the left side of the gaming floor. The over 3,000-square-foot space is complete with a bar and a stage. Across the floor, there are plenty of couches, benches and bar stools where friends can gather for a drink or to watch an intimate concert. A bigger stage was built with an improved sound system so that Edge can host smaller music acts and comedy shows. Additionally, the bar was made smaller and more efficient to allow more room for seating.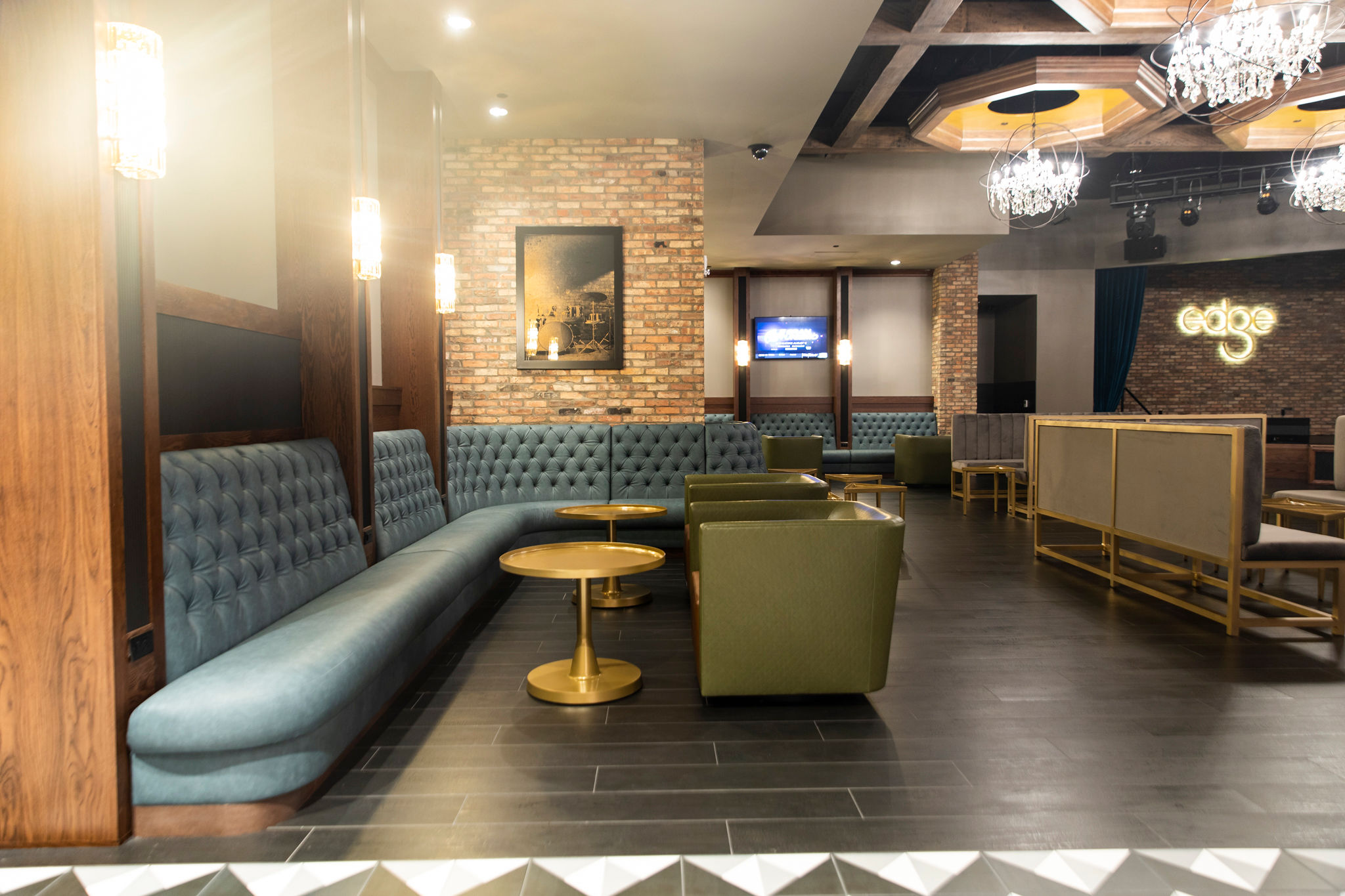 "Originally, Edge was essentially designed as like a little jazz lounge," Vice President of Hospitality Sean Malone says. "And it was, for the most part, way too small for how the guests wanted to use it. They wanted it to be more of a true music venue."
The original lounge had a small stage and a large bar at the center, which Malone says did not leave enough room for guests to hang out, enjoy a show and have a beverage. New layouts for the Edge's redesign allowed for better use of the venue's space. 
"It really is only a few hundred square feet bigger," Malone says. "But, when you optimize the space, it feels twice the size."  
Behind the bar, shelves display vodkas, rums and more. There is even a selection of wines and Champagnes on tap. Visitors can order any of the bar classics or try something off of the specialty cocktail menu like the Butterfly Effect, which features Butterfly Pea Vodka from local distillery Sugarfield Spirits.  
L'Auberge's general manager Kim Ginn adds that the new Edge is simply an elevated version of the old one.  
"It is everything you loved about the old Edge: the same great, really cool vibe and great live music, which is hard to find at times. But, it's bigger, and it's better,"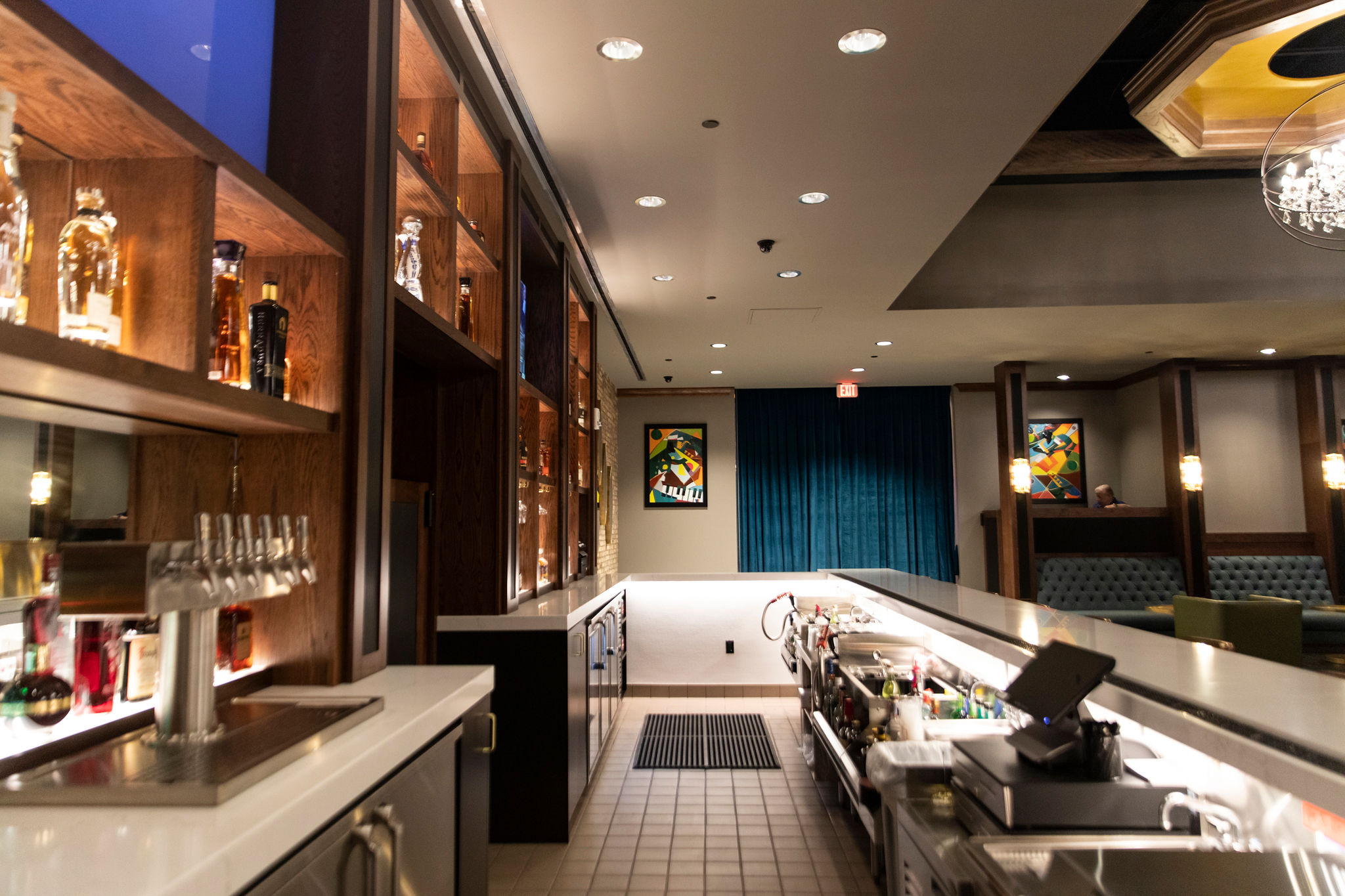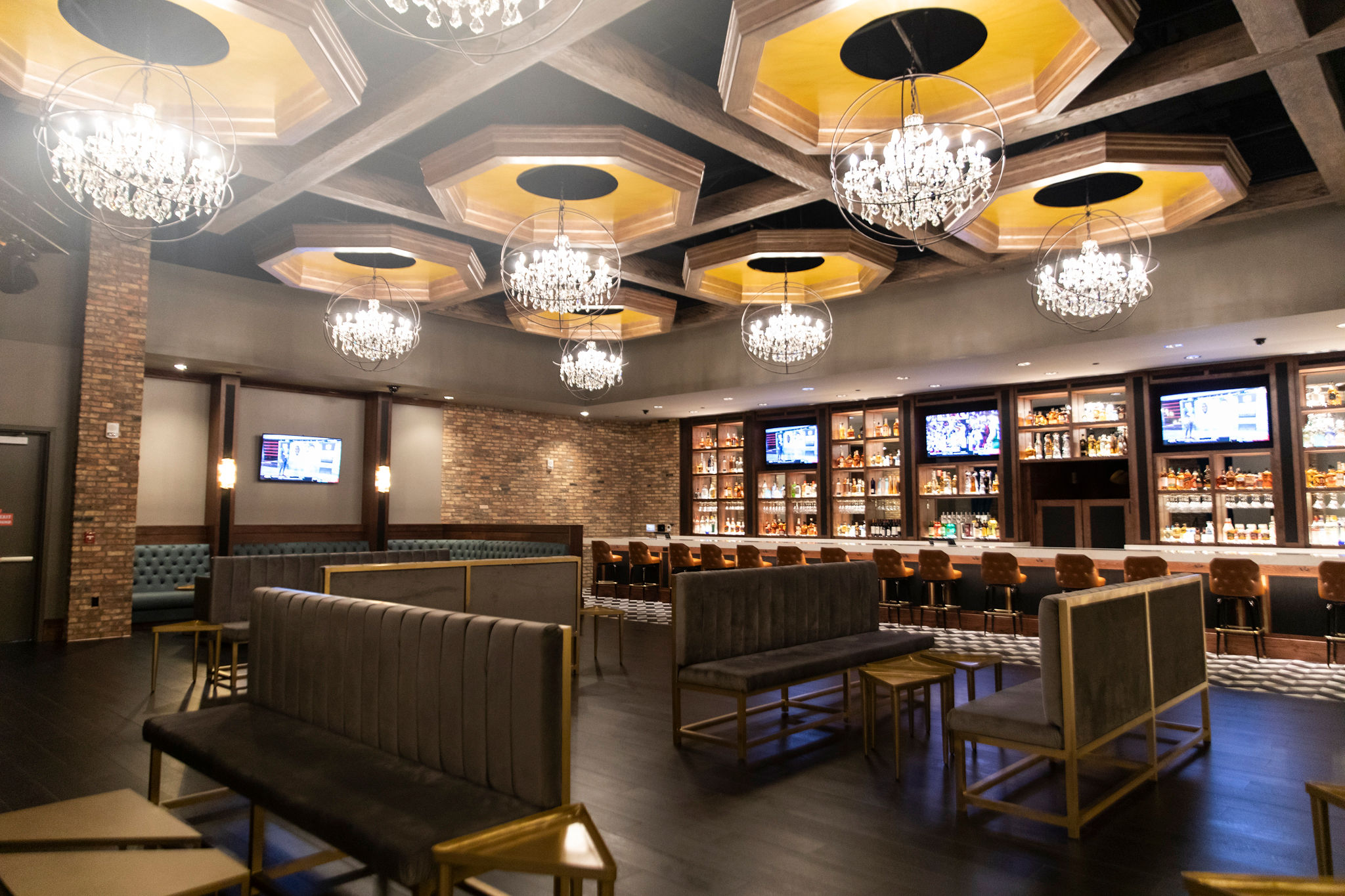 Edge already has a packed lineup of live entertainment, which Ginn and Malone hope bring something new to Baton Rouge. The venue will feature local musicians on Friday and Saturday nights like Capital City Soul and Chris LeBlanc Band. On Thursdays, the venue will have comedy shows with acts from Bonkerz Comedy Productions. 
Though Edge is open Thursdays through Sundays, the space can be reserved for events any day of the week. Ginn says it can even be rented on days of operation as long as the event wraps up before scheduled entertainment. 
"We have a tremendous banquet program here already," Malone emphasizes. "It's just another venue that guests may want to rent out for parties or whatever special events you're thinking about."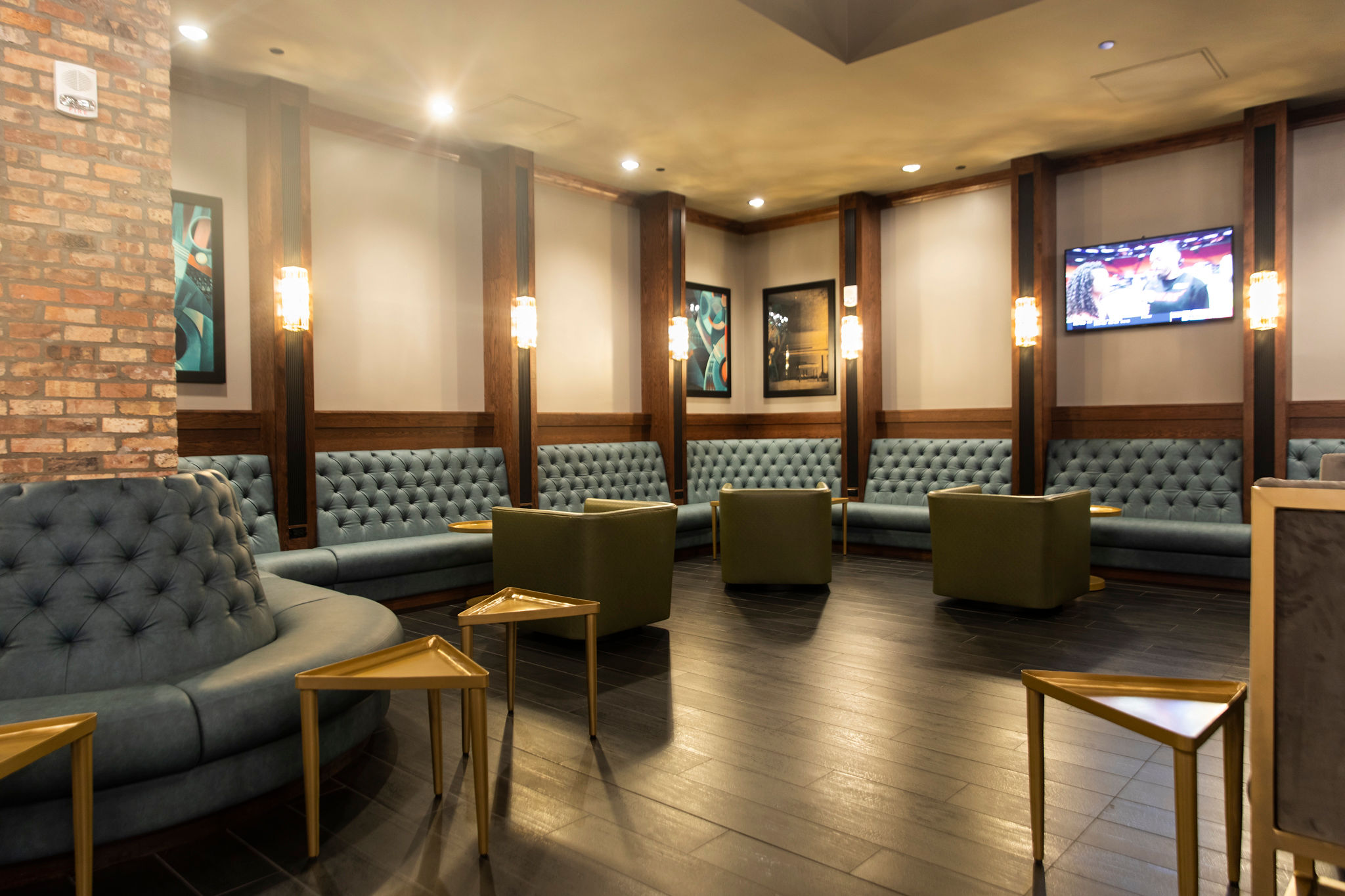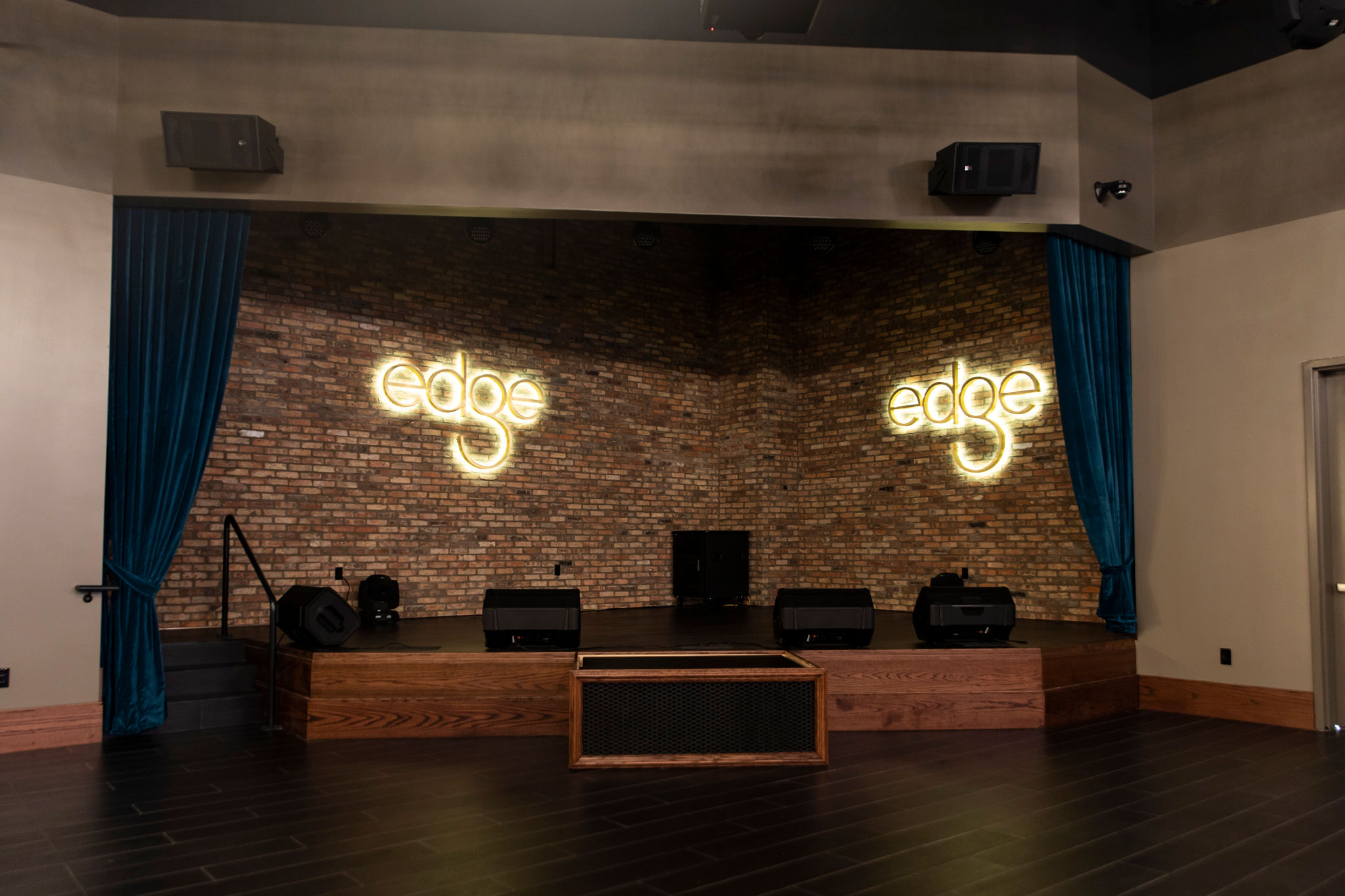 Both Ginn and Malone hope the new Edge will be an attractive amenity for those on a vacation or staycation.   
"We like to have a little bit of everything or people here," Ginn says. "So, we have tons of gaming for people who prefer to game, but we love to also have up-to-date restaurants and a new music area so that it appeals to everyone whether you like to game or you're just looking for something fun to do." 
Edge's grand opening celebration starts this Friday at 9 p.m. Bruno Mars tribute band 24K Magic will take the stage from 9-11 p.m. followed by a DJ set from Interstellar. The lounge will be open Thursdays from 4 p.m. until midnight, Fridays and Saturdays from 4 p.m. until 3 a.m. and Sundays from 2 p.m. until midnight.