I've passed Curry N Kabab countless times with curiosity. A friend eats there probably once a month and has always raved about its Pakistani and Indian food and delightful staff. But until my partner came home expounding on the restaurant's delights after a lunch outing, I had never ventured a stop. So on a recent night, we decided to take the plunge for dinner at the quaint Coursey Boulevard spot.
For starters, we had Vegetable Samosas and Papadum. I was surprised by the sneaky spice of the slightly smoky, crisp and addictive Papadum. Thank goodness these thin flatbreads are so airy, as I usually gorge myself on them. I will always appreciate fried dough stuffed with anything, and the large triangular samosas were super crisp on the outside with soft, mild potatoes and peas inside. These were excellent starters, but the real stars were yet to come.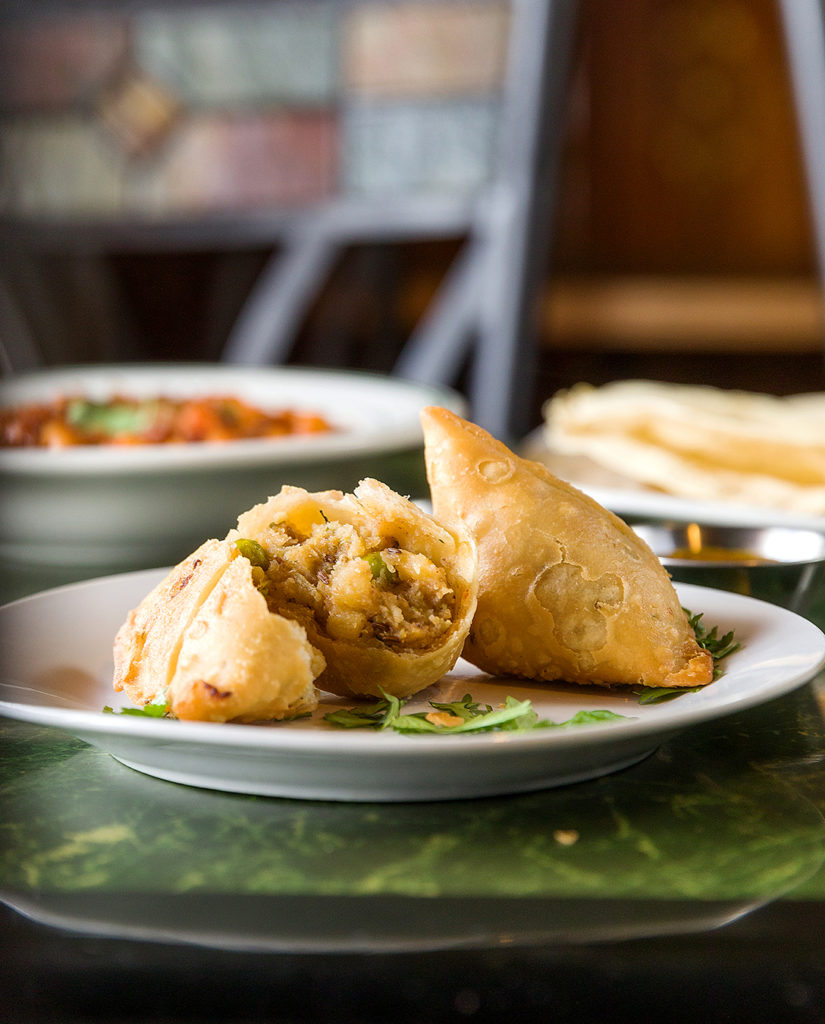 Of our entree orders, the first up was Vegetable Jalfrezi, which had a tartness that surprised us. We requested medium spice, and the heat was a perfect complement to the fresh vegetables of cauliflower, broccoli, snap beans, peppers and onions. This would make a delightful and hearty meal for meat and meatless lovers alike.