There's something refreshing about a restaurant serving precisely what it calls itself: Jordanian Lebanese Cuisine. No more words. Just exactly what you'll be eating when you sit down at a table.
The restaurant opened recently in the former home of Canefield Tavern at the corner of Nicholson and Lee drives. It brings something a little different to Baton Rouge's Lebanese restaurant scene: a Jordanian twist.
There are the enormous pitchers of "Jordanian punch" served up by the ladleful at the bar, made with fresh fruit soaked in triple sec and three different liquors. There's the Friday night bellydancing performance, which diners can enjoy from their table while they chow down on hummus and tabouleh salad.
And while the menu here brings a lot of the Lebanese classics—moussaka, gyros, falafel and shawarma—nestled among them are a few traditional Jordanian dishes, like Jordanian tea or freekeh and beef. After asking for a recommendation, the owners pointed me toward the baked beef kafta. It was a dish I'd never heard of before, but I took the risk.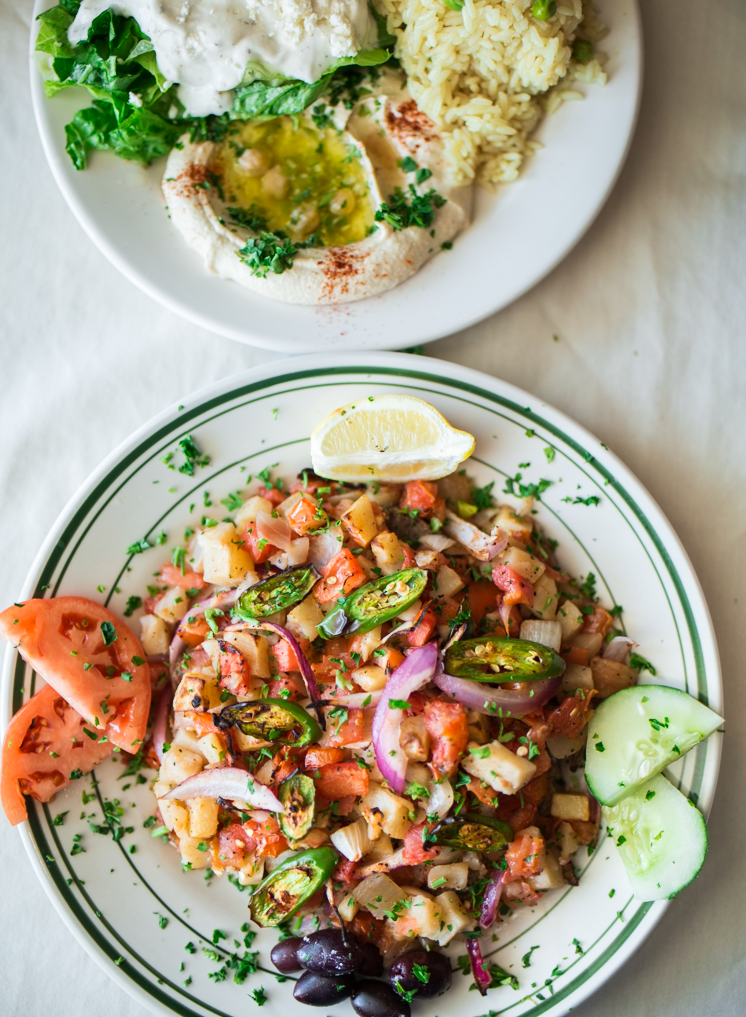 The restaurant's baked kafta, it turns out, is made with a patty of ground beef full of herbs and spices. It's baked and topped with a deeply flavorful hash of onions, peppers, herbs, tomatoes and potatoes. It's served up in a generous portion, accompanied with hummus, fresh pita, rice and a feta salad. Enterprising college students in the area would be wise to make this $12 order into two or three meals. And those meals would certainly be satisfying—the dish isn't just plentiful; it's tasty, packed full of spice with subtle flavors of mint tempering the meat and a hash that's as hearty as it is vibrant.
If you're looking to expand your horizons of international food, Jordanian Lebanese Cuisine is a family-owned joint well worth a try. As a new anchor for the Oakbrook Village Shopping Center, it has its work cut out for it. The restaurant is open 10 a.m.-9 p.m. Monday through Thursday, 10 a.m.-10 p.m. Friday and Saturday and 10 a.m.-8:30 p.m. Sunday.