If you're like me, there's a handful of dishes that can teleport you straight back to your childhood. Growing up, my mother's staples included chicken, rice and vegetables, chili and—when I was lucky—slow-cooked ribs.
During my lunch visit to Provisions on Perkins, I was taken down memory lane. I felt like I was back on my couch in the fifth grade with my mother, eating ribs slathered in barbecue sauce. Located in the former Galatoire's Bistro in Acadian Village shopping center, Provisions opened its doors Sept. 8, just in time for LSU's home opener last weekend.
Compared to the white checkered floors and classic tableware you may have seen at Galatoire's, the Provisions team created a modern feel here, with black tile floors, dark wood, gold accents and pops of color from contemporary art mounted on the walls.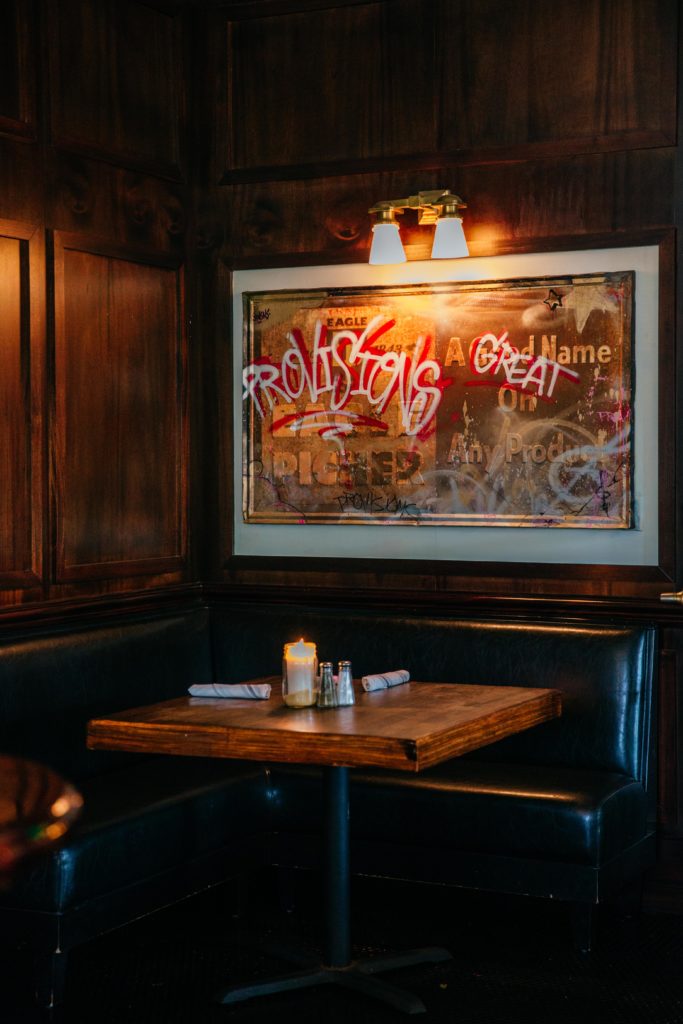 It was a Monday afternoon when I decided to try the new bar and bistro. My lunch date and I sat at a table close to the bar to admire the vibrant graffiti art by local artist Marc Fresh. The diverse menu featured some of my comfort-food childhood favorites like chili, lasagna, short ribs and steak. But it also featured some unique twists, like a poke salad, a duck kabob with mint tahini and even their take on an enchilada with grilled tri-tip beef and chicken confit. 
We decided to share the crawfish cornbread skillet starter, short ribs and Brussels sprouts. As soon as the server brought the dishes to the table, a sweet smell from the root beer-glazed short ribs filled my nose. Immediate hunger set in. The slow-cooked short ribs were served atop a heaping bowl of goat-cheese thyme grits. The ribs were topped with thin red onion straws, a sprinkle of peas and finished with a sweet and savory root beer glaze.
Before I could devour the tender ribs completely, I wanted to try the crawfish cornbread. Served in a small iron skillet, the buttery cornbread was both sweet and spicy. Nearly every bite included bits of corn, diced jalapeno and crawfish tails cooked into the moist cornbread. It was as if all of my favorite parts of Louisiana cuisine were cooked into one dish. Trying to pace myself, I put my spoon down and moved on to the Brussels sprouts.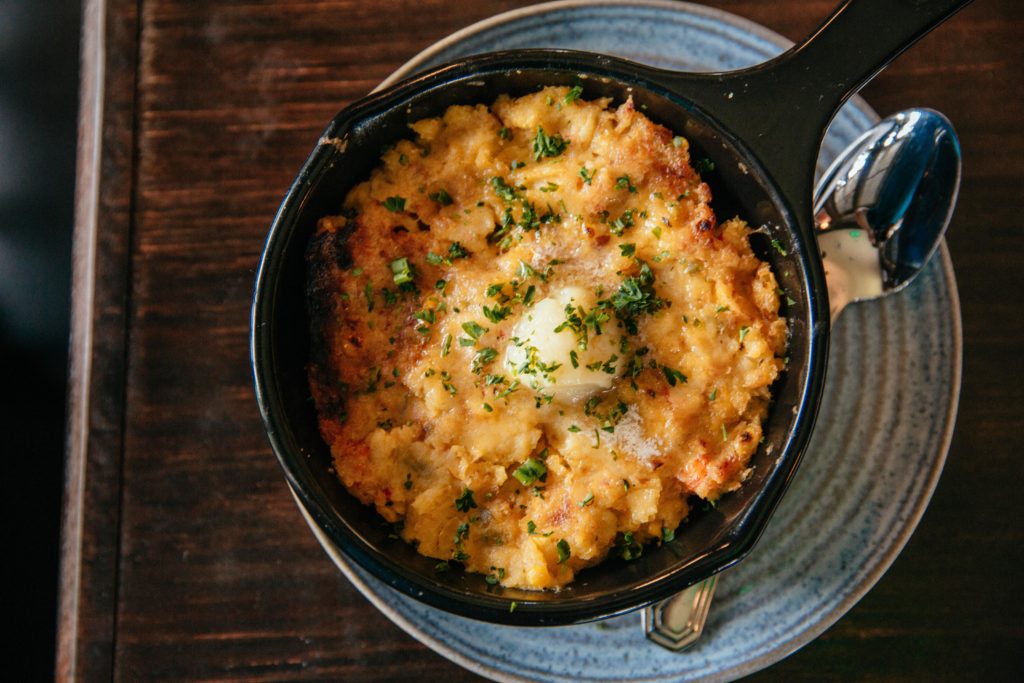 These were packed with flavor and served in a small cast-iron pan. They were cooked with bacon, caramelized Vidalia onions and a balsamic glaze, topped with dollops of goat cheese. After the second or third bite, I almost forgot I was eating vegetables.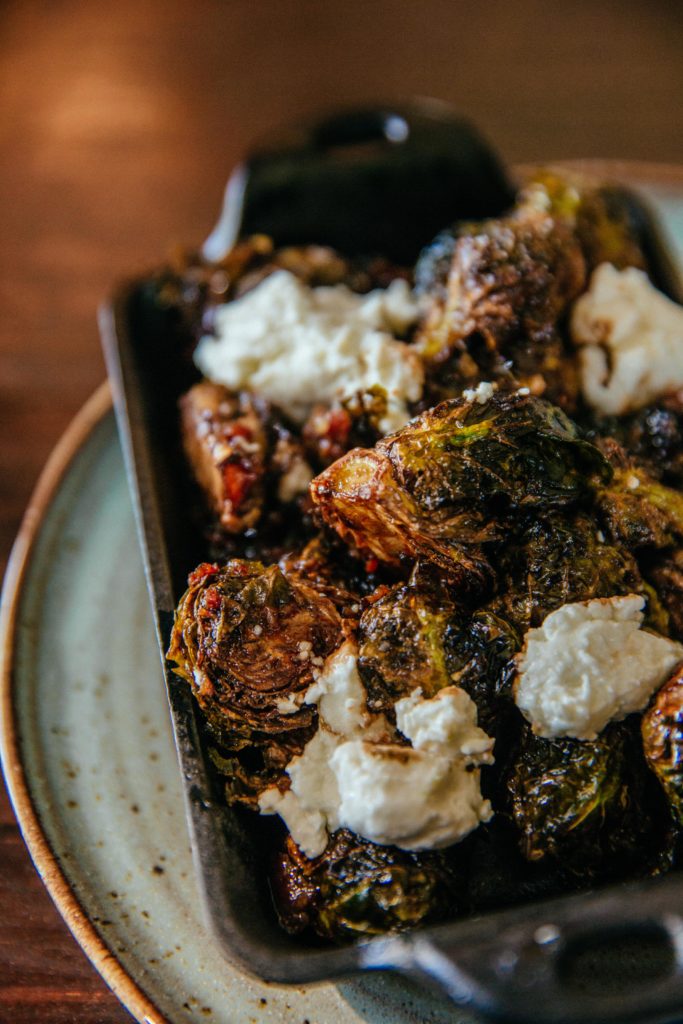 With full stomachs and two small to-go boxes, my lunch date and I decided to take a walk around the restaurant. Behind the bar, a spacious and colorful lounge with pink walls had an assortment of luxe sofas and modern chairs. Three-dimensional butterfly sculptures framed the corners of the room, reminding me of a scene from Alice and Wonderland.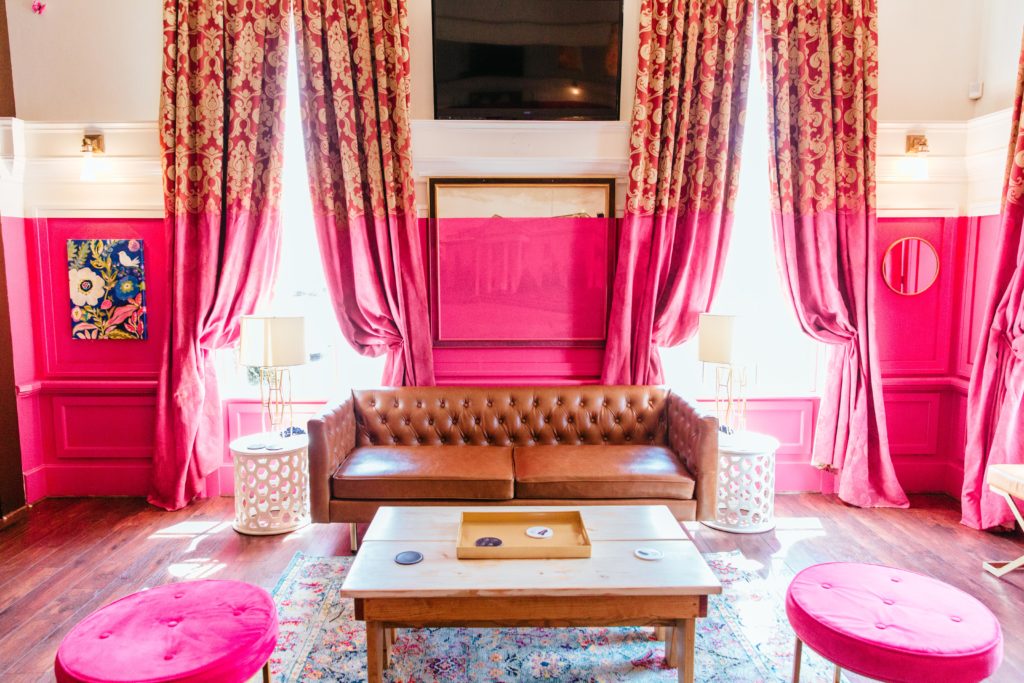 As we were leaving, I noticed a wall of Campbell's soup cans in the room opposite side of the lobby. The owner later told me the wall is composed of six shelves of 4,200 cans that were glued together. (How cool is that?)
While this was my first visit to Provisions, it won't be my last. Only thing I would change: Order two crawfish cornbreads instead of one, because after you finish the first one, it'll have you craving more.
Provisions on Perkins is at 3535 Perkins Road, Suite 400. It's open 11 a.m.-9 p.m. Monday-Thursday, 11 a.m.-10:30 p.m. Friday, 10 a.m.-10:30 p.m. Saturday, and 10 a.m.-9 p.m. Sunday.