The Industriplex area bid adieu to City Pork Kitchen & Pie in August, but never fear—pie is still here.
KC's Grill, a Prairieville favorite for boiled crawfish and Cajun fare, has taken over the spot on Exchequer Drive without changing much of the bones. Reclaimed wood still decorates the walls, a massive skillet (now emblazoned with a KC's logo) still hangs out front in lieu of a sign and the pie case is as full as ever.
Where the new tenant differs is the lunch menu: while City Pork Kitchen & Pie specialized in barbecue plates and comfort food, KC's is a classic and casual Louisiana joint, with po-boys, fried seafood plates, seafood pastas, red beans and rice and Cajun entrees. KC's has adapted to the Industriplex-area clientele, though—offering a breakfast menu just as the former City Pork did, and the pie shop vibe inspired a slew of KC's-original pie recipes available whole or by the slice. The breakfast menu and pies are new ventures for the KC's family.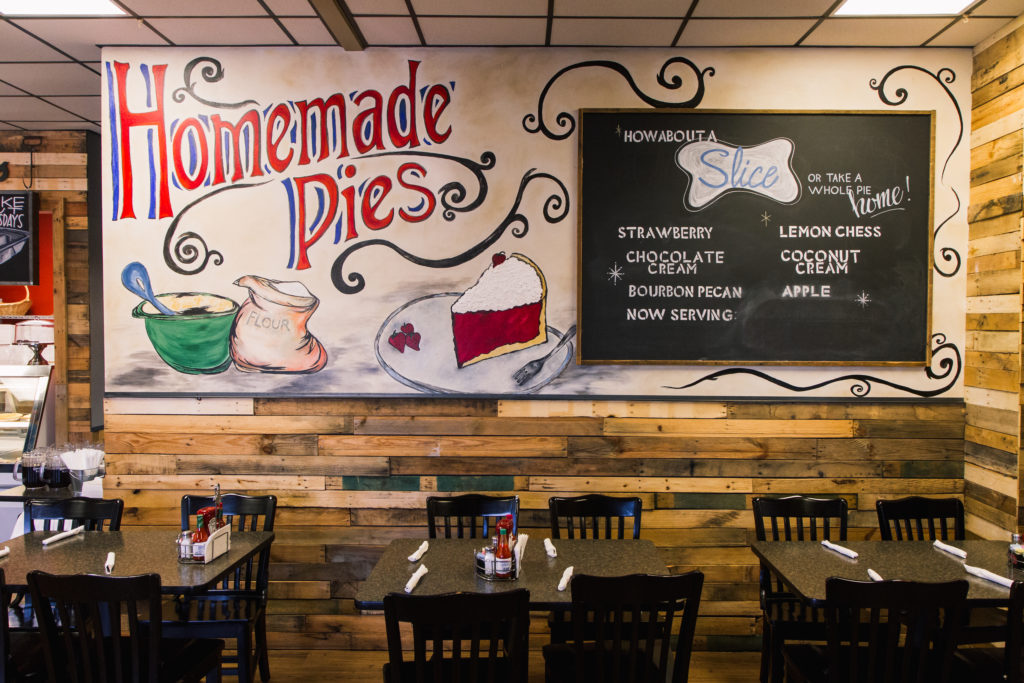 After asking for a recommendation of one of KC's signature dishes, I ordered the Catfish Atchafalaya: fried catfish smothered in crawfish etouffee and sitting on a bed of rice. I was skeptical—as a rule, I almost never eat gumbo, red beans and rice or etouffee that isn't prepared by my own Cajun mother, because I know I'm setting myself up for disappointment. But I decided to give it a shot.
Turns out, my apprehension was totally unwarranted: The catfish was crisp and well-seasoned, and the etoufee was creamy, flavorful and clearly made with care. Added bonus: The side salad was not the sad, pale iceberg you get at many Cajun restaurants, but fresh, leafy greens. Try it with the remoulade dressing.
If the rest of the menu is as solid as this dish, KC's should last in this high-turnover location. There's plenty of variety to keep the workers of the nearby industrial parks happy: Breakfast offerings include omelets, French toast, pancakes and breakfast sandwiches, while the pies of the moment range from strawberry to bourbon pecan to lemon chess. Even if you're outside the Industriplex area, you should consider the trip for breakfast or lunch.
KC's Grill is now open at 6721 Exchequer Drive 6 a.m.-3 p.m. Monday-Friday.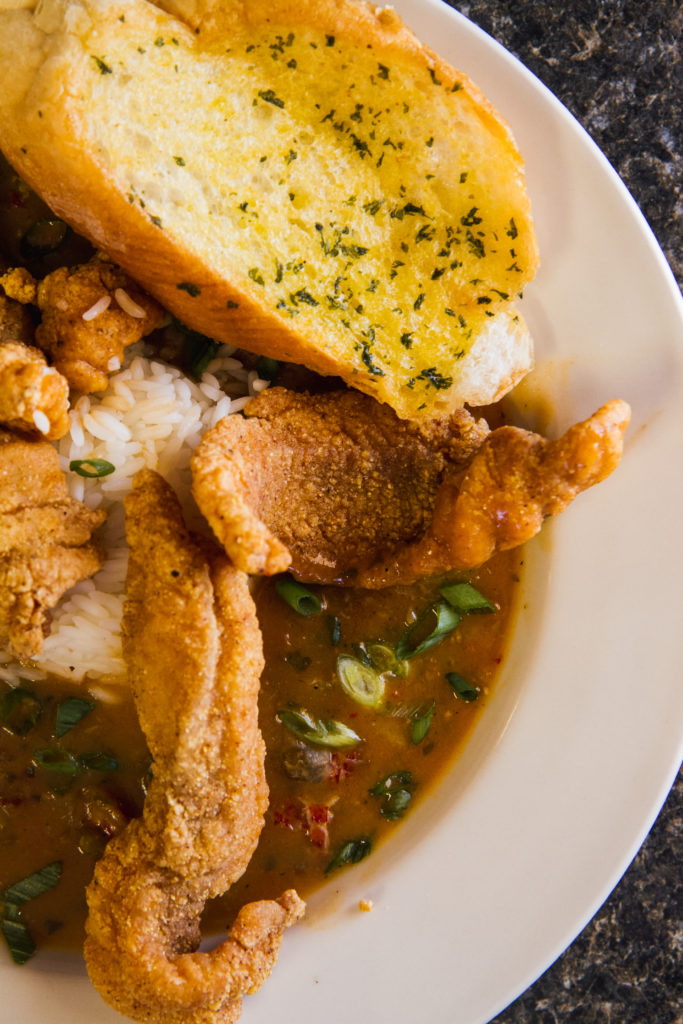 ---
Fast Break is a 225 Dine series that celebrates lunch in Baton Rouge. Follow along each week as we tour different lunch spots in Baton Rouge.