For December, we decided it would be nice to offer up an easy and delicious do-ahead brunch. This menu is perfect to prepare for Christmas morning because most of the prep work can be done in advance. You can relax with family and enjoy opening gifts while the brunch is baking.
The Roasted Vegetable Frittata is essentially an omelet baked in the oven, so it is very easy to put together and pretty hard to mess up. You can add different vegetables or cheese to change up the flavors, depending on your preference. You can also add seafood, ham, bacon or sausage if you like meat in the morning. Roast the vegetables a day or two in advance so all you have to do in the morning is assemble and bake the frittata.
The Candied Ginger Scones are light and delicious. Don't let the thought of candied ginger scare you away from trying these seasonal pastries. The ginger provides just a hint of zing to the crumbly, fluffy scones. The base of the scone dough also works well with orange zest, lemon zest and dried cranberries, so feel free to experiment. The great thing about this scone dough is that it freezes well, so double the recipe and keep half in the freezer to enjoy later.
The Warm Curried Fruit is a great brunch side that pairs beautifully with egg dishes like frittata. It also complements meats like turkey, glazed ham or pork roast, so it's a nice addition to any holiday table.
Finally, for a festive holiday beverage, we've prepared Warm Mulled Apple Cider, which is made from a dry mix you can prepare in bulk. We like to make several batches and divide it up into pretty packages to give out as gifts during the holidays. The mulled spice mix is very versatile and can be blended with tea and even spiked with a splash of brandy to enjoy on a cold December night.
Tracey Koch is a chef, cooking instructor and the author of the new children's book Georges: The Goose from Toulouse Who Only Ate Couscous.
---
THE MENU
Click on any of the images below to read each recipe. Photos by Amy Shutt, all recipes by Tracey Koch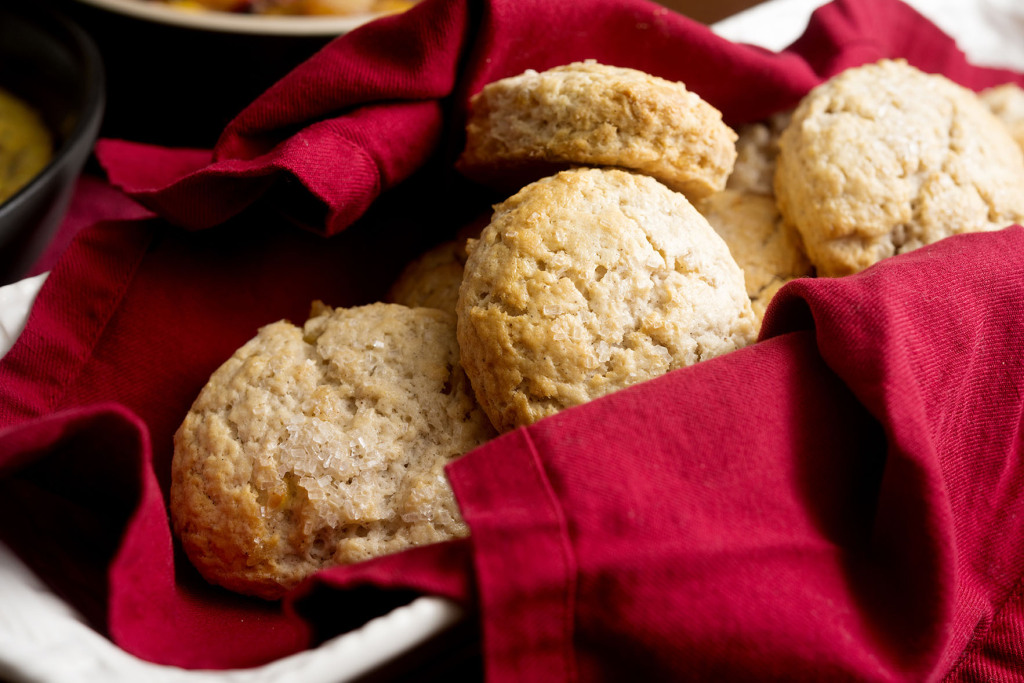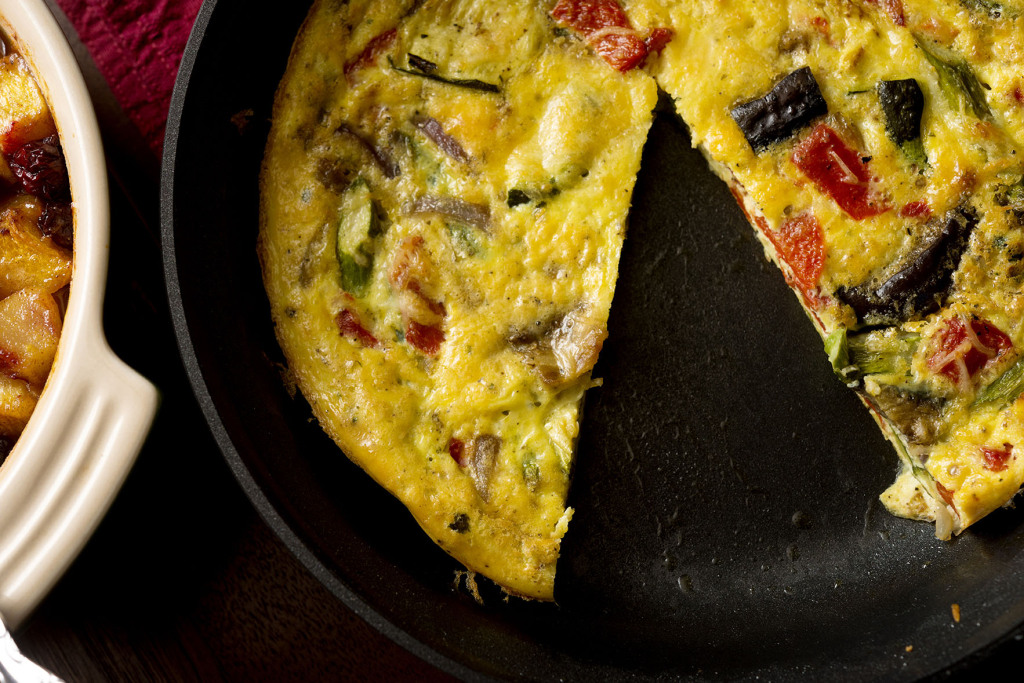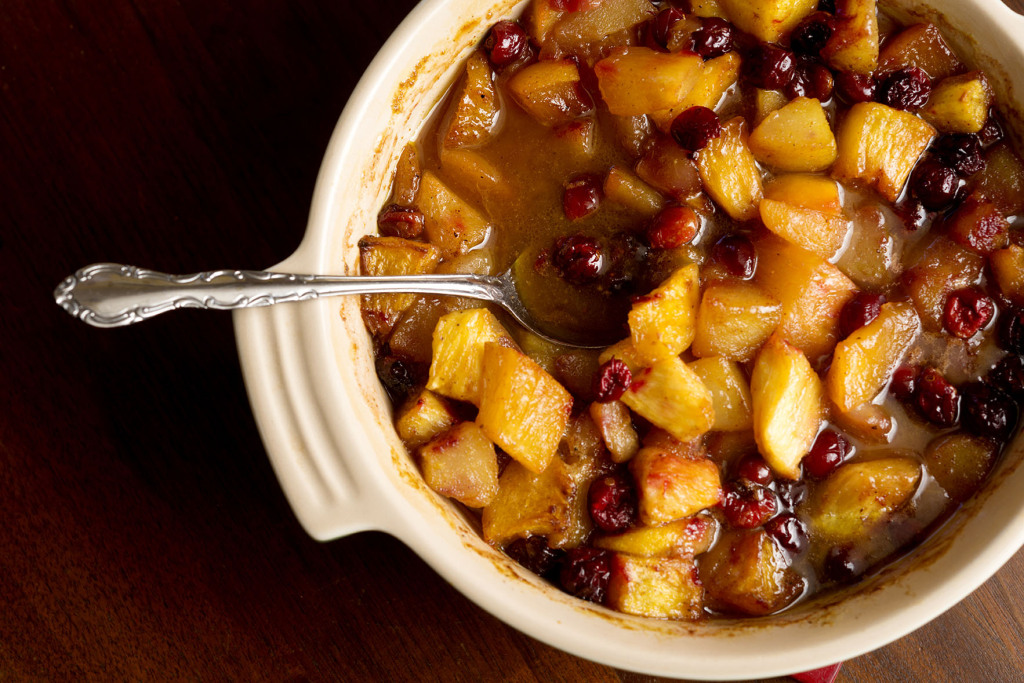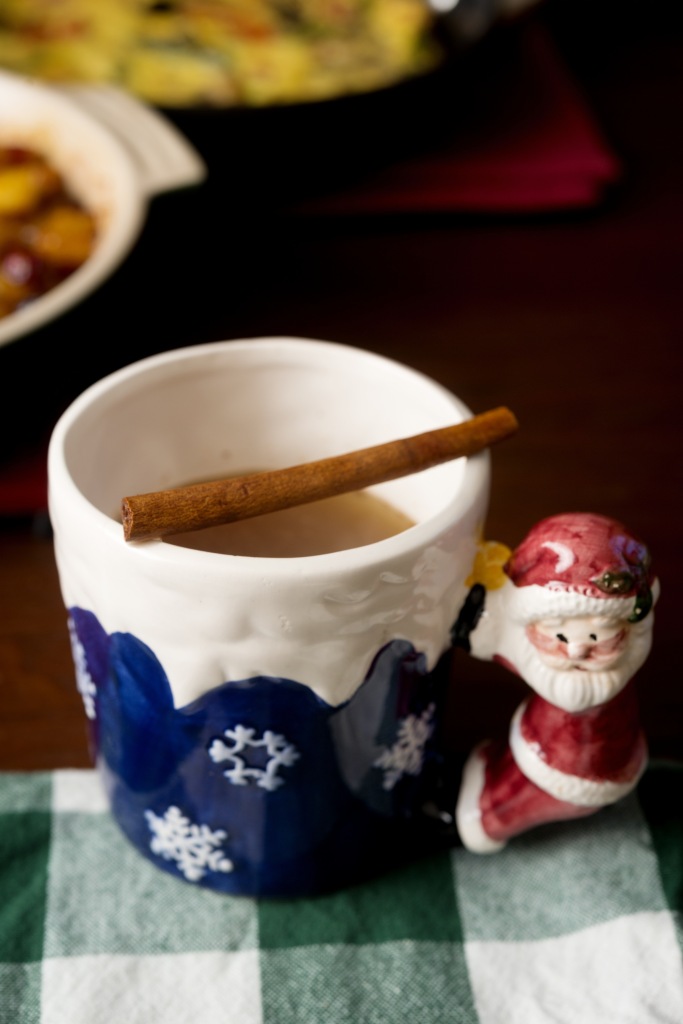 [TEST]