---
Custard is a relatively new dessert option for the Capital City. No, we're not talking about those dainty, creamy desserts baked in a ramekin for a special luncheon. We're talking about the thick, old-fashioned frozen yogurt-like treats that are popular in the Midwest.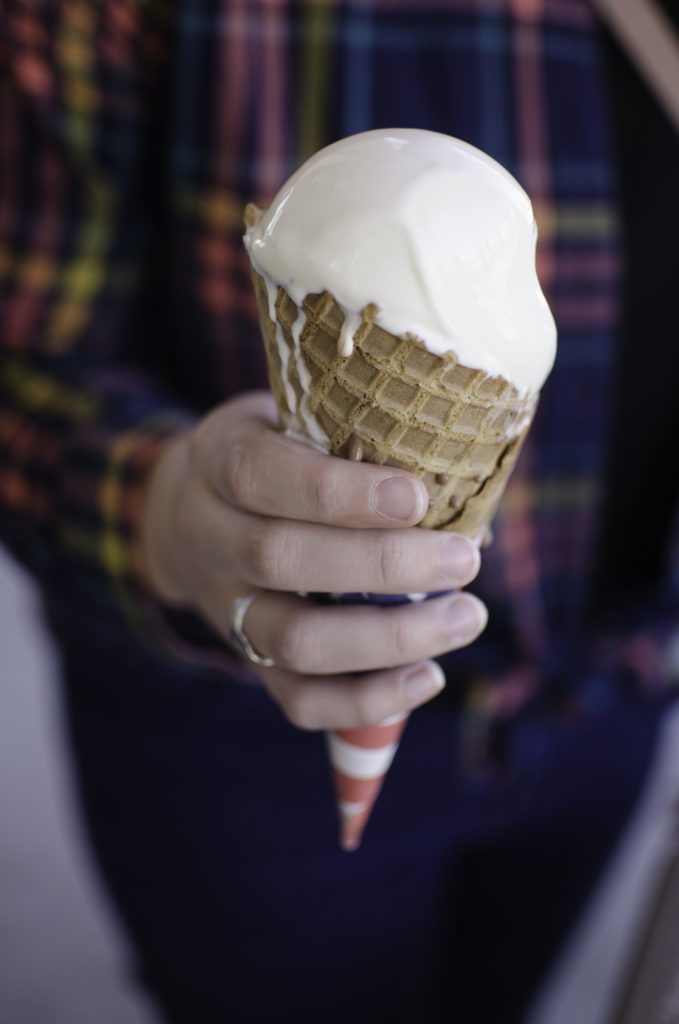 Frozen custard, which uses eggs in addition to cream and sugar to get a smoother and dense consistency, finally reached Baton Rouge in March by way of Freddy's Frozen Custard & Steakburgers, a chain based out of Kansas. Baton Rouge is the first Freddy's Louisiana location; two others are slated for Lafayette.
The 225 Dine team decided to see what all the fuss was about and visited the Siegen Lane location recently, with its retro vibes and bright red tabletops and booths. We bypassed the steakburgers, hot dogs and fried pickles on the menu and went straight for the sweet stuff.
Unlike the Midwestern frozen custard chains such as Kopp's or Culver's that offer a variety of flavors swapped out each day, Freddy's keeps it simple with just vanilla or chocolate custard. The sundaes, cones or concretes (blended custard and toppings served in a plastic cup) you can choose from are where things get more creative.
We ordered:
• PBC & B sundae with vanilla custard, chunks of peanut butter cups and sliced bananas
• Hawaiian Delight sundae with vanilla custard, pineapple, coconut and macadamia nuts
• Signature Turtle concrete with vanilla custard, hot fudge, hot caramel and toasted pecans
• Waffle cone with a combination of vanilla and chocolate custard
---
The sundaes and concretes all came topped with copious amounts of whipped cream and a cherry, which seemed standard for presentation purposes but otherwise hid all the actual goodness beneath it. Especially with the sundaes, there seemed to be more whipped cream and toppings than actual custard, which made it hard for the uninitiated to even get a sense of what custard is supposed to taste like.
The concrete may have been blended a little too intensely—the dessert quickly turned to liquid to the point that it almost resembled a shake. The waffle cone or even just a cup of plain custard may have been the best way to experience the Midwestern favorite in its most unadulterated form.
We all loved the smooth consistency of the custard, likening it to a denser version of gelato.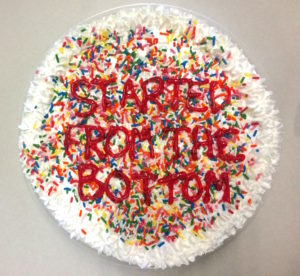 The winner, though, was a last-minute purchase on the way out the door. Several of our 225 interns were wrapping up finals, so we decided to reward them with cake. Lo and behold, Freddy's makes a pretty fantastic array of custard cakes ready to pull from the freezer.
We ordered a funfetti-style cake covered in sprinkles and whipped cream. Similar to an ice cream cake, custard was layered between cake and frozen to the point that it was difficult to cut at first. But the texture and sweetness was a great combination.
While a few of us might have shrugged our shoulders at the custard sundaes, we definitely went back for seconds on that custard cake.