---
When tomatoes are at their peak, you do not have to do much to them to make them delicious. This simple Creole tomato salad with cucumbers and sweet onions is a quick dish to throw together. It looks beautiful with all of the bright summer colors and is so fresh and delicious, too. The cool, crisp crunch of the cucumbers along with the subtle bite of the sweet onion and slight tang in the red wine vinegar is a delightful balance that highlights the ripe, juicy tomatoes.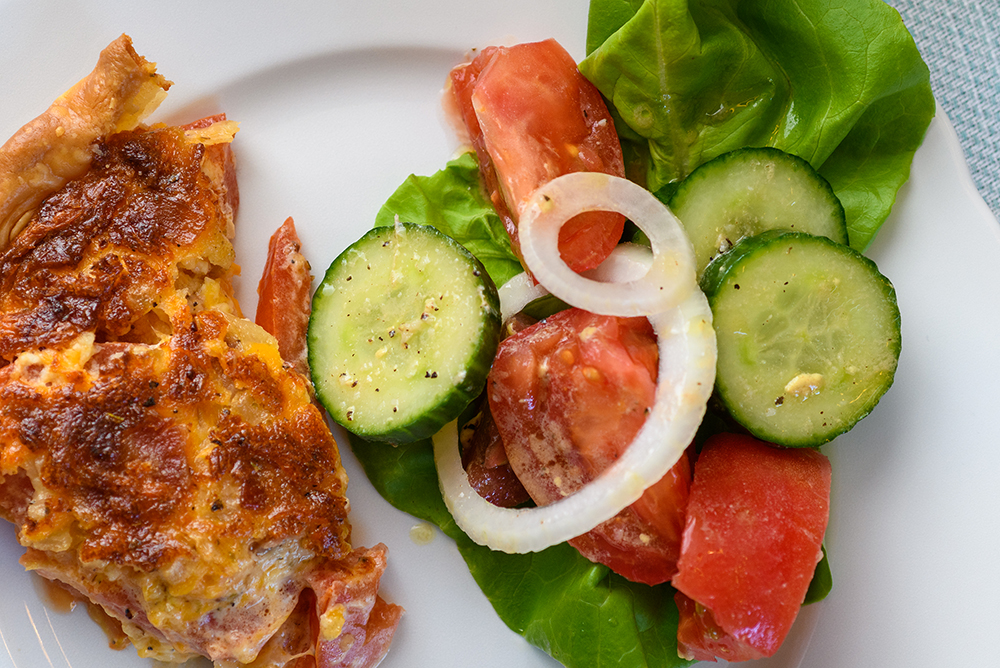 Servings: 6
3 large Creole or heirloom tomatoes
1 large English cucumber
½ cup thin sliced sweet onion
1 clove minced garlic
1 tablespoon Dijon mustard
1⁄3 cup red wine vinegar
¾ cups olive oil
½ teaspoon kosher salt
¼ teaspoon black pepper
Cut the tomatoes into wedges. Place them into a large bowl.
Cut the cucumbers into 1-inch slices. Add them to the bowl with the tomato wedges.
In a small mixing bowl, whisk together the onion slices, minced garlic, mustard, vinegar, olive oil, salt and pepper. Pour over the tomato and cucumbers. Toss until everything is well coated.
Cover and chill for 30 minutes before serving.
---
This article was originally published in the June 2022 issue of 225 magazine.