We are now in the time of year where everything slows down a click. Businesses close up shop, and, hopefully, everyone can enjoy some good food and family time. To celebrate the occasion, 225 Dine asked five local chefs and foodies what they'll be enjoying this season.
Chris Wadsworth (Triumph Kitchen, Taco de Paco): "The holiday is the one time I don't go off the beaten path, where my normal culinary track usually takes me. [My wife] Sommer [and other family members do] all the cooking. I get to pig out on all the traditional stuff. We have everything—sweet potato casserole, pork roast, ham, turkey … I'd have to say my favorite is definitely oyster dressing."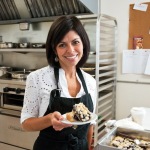 Kathy Mangham (Gourmet Girls, Pronto): "Food is a big part of the holidays, but it's more about being with family than anything else. In this industry, you're providing all the merriment, so for me, it's about time rather than the food. I want the food to be yummy, but it's not the ultimate focus. But, Christmas Eve is like a seafood fest. We have raw oysters, lots of boiled seafood, shrimp cocktails and crabclaws, fresh salad."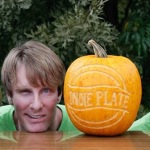 Ben Bartage (Indie Plate): "My mom's sweet potato casserole is my favorite. She takes sweet potatoes and pecans and comes up with this creation."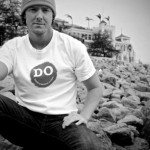 Richard Hanley (Hanley's Foods): "Since the beginning of time, my grandparents and wife's grandparents made sensation salad. It's definitely a featured dish on Thanksgiving and Christmas tables. I'm always expected to bring that. We do have this Watergate salad. It's green with pistachios, marshmallows and pecans. I've never seen anything like that anywhere else except for Christmas."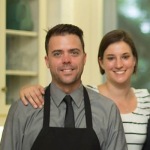 Elton Hyndman (Nino's, Oscar's): "I always do turkey for my wife, but I do it differently. First, I de-bone the bird, then marinate it and roast in the oven. It takes about an hour and a half to cook rather than 5-6 hours, and you get a good color on it. It's marinated in some olive oil, citrus and herbs. I'll make an oven-roasted cauliflower soup that has sage and rosemary and is finished with goat cheese. My wife's favorite is southwestern corn salad. I'll get fresh corn and pancetta, then render it down. I throw in some roasted poblano and jalapeno peppers, carrots, celery, onion, red bell pepper, then finish it with lime, cumin and cilantro and butter. One other thing I do is I always take stale sourdough from the shop and make gigantic croutons. They're like one-and-a-half inches thick. I put some herbs and garlic on them, then pop in the oven. They're like mini-rolls, almost, then I finish them with a little gorgonzola fondue."
What's your favorite dishes to make for the family during the holidays? Let us know in the comments!