We're not going to sugarcoat it: Louisiana summers are hot. Temperatures are already in the 90s, and it's only going to get hotter from here. You're awaiting that much-needed beach vacation, longing for the ocean breeze and a chance to soak in the crystal-clear (depending on where you go) water. Even if you aren't able to embark on a getaway, these refreshing, fruity summer drinks—many from local food bloggers—will make you feel like you have. OK, so maybe we are actually sugarcoating it, after all.
Frozen Watermelon Margarita
So you're looking for a perfect partner to a good street taco? Well, look no further than this frozen watermelon margarita recipe by LSU alumna Emilie Hebert of Emilie Eats. Just load up on fresh watermelon and limes and break out a blender, and you'll be more than ready to beat the heat.
Raspberry-Cherry Limeade Smoothie
If you were a fan of Sonic's Cherry Limeades growing up (who wasn't?), this tangy delicacy from Vallery Lomas is sure to be your kryptonite. Lomas, a Baton Rouge-native food blogger who won ABC's Great American Baking Show, now runs a popular blog called Foodie in New York.
Lavender Lemonade with Honey
Lavender is pretty for adding color, but it can also be rather tasty. See for yourself with this lavender lemonade recipe by Small Footprints Family, the perfect drink for sipping on your porch on a hot summer's day.
Blueberry Mint Smoothie Bowl
Blueberry pickin' season is upon us, and what better way to celebrate hours of picking by putting that hard work to use and making a blueberry mint smoothie bowl? Besides a slew of blueberries, this vegan recipe from Emilie Eats contains berries, bananas, mint leaves and crunchy walnuts.
Ginger-Peach Soda
When your peaches are ripe and your mint leaves are abundant, you'll want to check out this ginger-peach soda recipe for sure. This recipe yields 8 servings so it's ideal for those summer get-togethers with old friends.
Kumquat Smoothie
Kumquats are certainly no stranger to South Louisiana, so this kumquat smoothie by 225 contributor and Hungry for Louisiana blogger Maggie Heyn Richardson shouldn't be either.
Melon Slushies
Who among us doesn't love a good slushie? Recipes for an assortment of slushies—Honeydew-Ginger-Mint, Cantaloupe-Basil or Watermelon-Lime—can all be found here.
Roasted Peach and Strawberry Fizz
This "pie in a glass" recipe gives you all the fruit fix a slice of peach cobbler or a strawberry pie would, without requiring you to turn on the oven or feel the guilt of eating pie.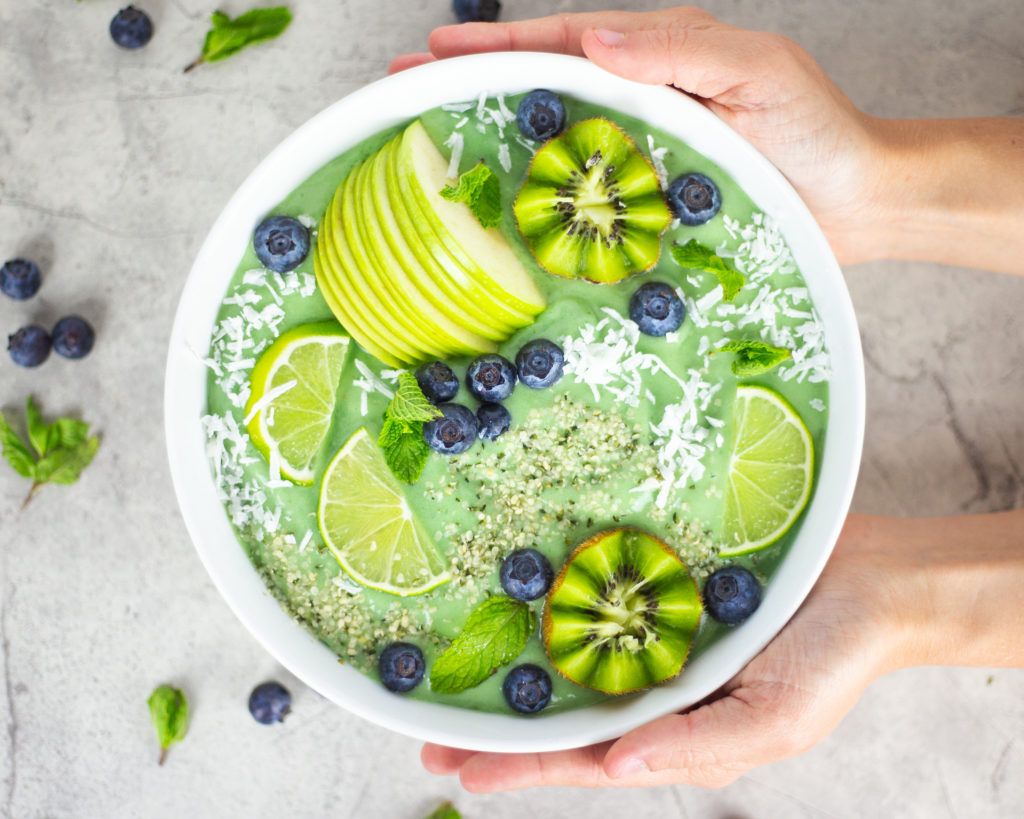 Pineapple Spirulina Smoothie Bowl
One taste of this Pineapple Spirulina Smoothie Bowl will instantly transport you to an island of your choice. If you're a fan of pineapples, avocados and blueberries, this recipe by Cultured Guru, a Baton Rouge fermentation company and health blog, was made for you.
Pro tip: Once you're finished concocting this delight, try putting your blend in half of a coconut for maximum island vibes.
Sparkling Blueberry Lemonade
Last but not least is a combination of two Southern staples: blueberries and lemonade. One sip of this sweet yet tangy recipe, and you'll be hooked.