Photo above of Jay Ducote, courtesy Food Network
---
Another week, another chance for some Baton Rouge chefs to shine in the national food spotlight.
Jay Ducote and Jesse Romero continue to do well on Food Network Star and MasterChef, respectively.
Ducote moved forward last week thanks to some solid dishes. In the mentor challenge, he prepared a hash with pre-grilled salmon in 30 minutes.
Overall, guest judge and season five winner Melissa d'Arabian enjoyed the presentation. Judges Bobby Flay and Giada De Laurentiis want him to keep improving with each episode.
During the pastry cook-off portion of the episode, Ducote prepared a beignet stuffed with Italian sausage. The dish was another winner. He is safe for another week.
This just in: Ducote has a show about cocktails with puppets coming to GeekNation, an entertainment website co-founded by actress Clare Kramer. The show, Free Booze Fridays, premieres this summer on the site. Ducote worked with Tommy Talley of tommysTV and Clay Achee on the show. A premiere date has not been set. See a preview of the show.
Food Network Star airs at 8 p.m. Sunday. This week's episode focuses on food trends. A viewing party will take place at Barcadia Baton Rouge, starting at 7 p.m.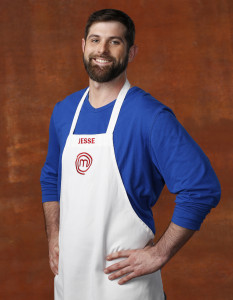 On MasterChef, Romero won last week's mystery box challenge. Contestants were given live crabs for use in a dish. The 29-year-old landman prepared a crab dumpling soup that won over judges Gordon Ramsay, Graham Elliott and Christina Tosi.
In this week's episode, contestants will split into two teams for a second team challenge. This time, the challenge takes contestants to Las Vegas.
Tin Roof is hosting a viewing party for Wednesday night's episode. The event starts tonight, June 17, at 6 p.m. Romero will be preparing a few dishes for guests for purchase. MasterChef airs at 7 p.m.