Small businesses all over the world are using the Flok app, and Baton Rouge is hopping on the bandwagon.
Flok is a loyalty app that acts as a digital punch card, offering customers rewards based on how often they return to a business. It also allows the restaurant or business to connect more directly with customers and get feedback on their experiences.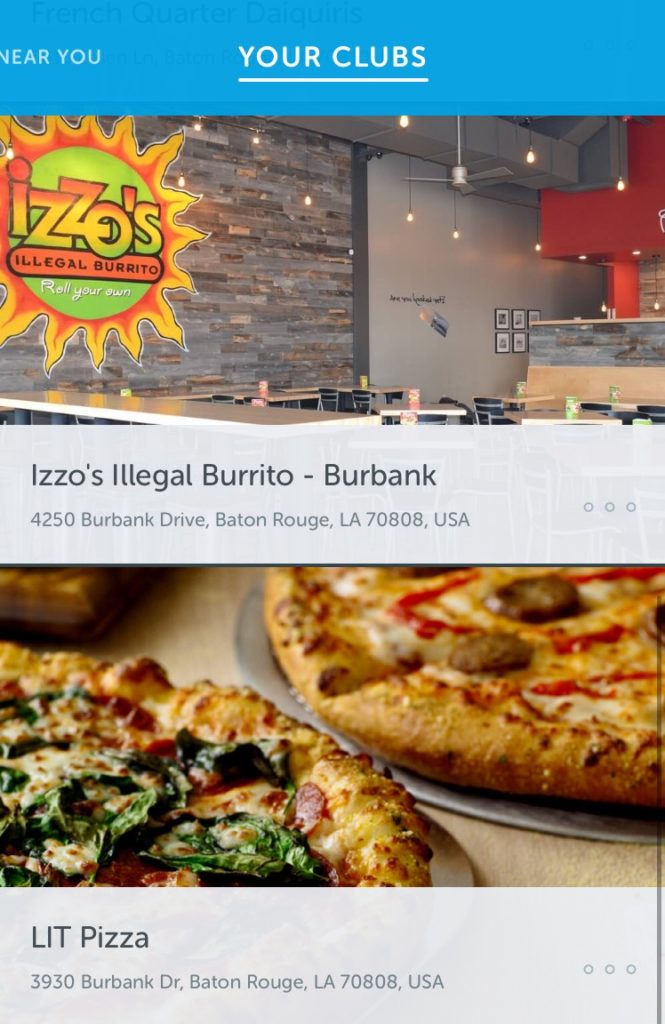 Consumers can download it for free and see what businesses in their area use the app. They can then join "clubs," or each business' individual app on Flok, where they can receive a reward for joining the club, check in at the business' location and give proactive feedback to the company. Merchants pay a monthly fee to be a member of Flok.
Local food and drink businesses that use the app include Izzo's Illegal Burrito, Lit Pizza, Brew Ha-Ha! and French Quarter Daiquiris. District Donuts, soon to open in Baton Rouge, also uses it. Izzo's already has more than 10,000 club members using the app—not too shabby.
Each time a customer enters the business, it automatically checks them in on the app, so they can earn a punch. After so many check-ins or punches, they will receive a larger reward or discount from the restaurant.
Flok also has a chat feature where businesses can message customers through the app using automated technology. This gives the chance for businesses to have a direct line of communication with their customers. For instance, the business can set the app to message the user every time they leave their business thanking them for coming in or asking if they'd like to rate their experience.
"It's about connecting with customers and making the business a better business," says Lillie Green, Flok's head of product .
The biggest problem for small businesses is retention, Green says. With Flok, there's a mutually beneficial relationship, which not only gives customers an incentive to return but adds a personal dynamic to that relationship, she says.
Founded in 2011 by Ido Gaver and Eran Kirshenboim, Flok has over 100,000 member businesses in several countries. Download the app here.
Click the images below to enlarge: