---
For most 9-year-olds, grocery shopping with a parent is an ideal time to buy snacks.
But for Avery Kyle, a fourth grader at Episcopal, it's the perfect time to read labels, note how flavors unfold and think about new ways to cook.
It's a type of culinary ingenuity that helped this Baton Rouge youngster land a spot on MasterChef Junior, a reality cooking show on FOX for kids ages 8 to 13. The show, which enters its fourth season starting Friday, Nov. 6, features 24 kids from across America, all battling for the title of "MasterChef Junior."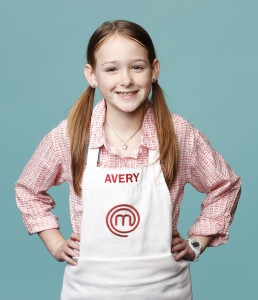 Avery, who got her start in the kitchen helping with family meals at about age 4, is one of two contestants from Louisiana, and she's come a long way from her first attempts at cooking.
Back then it was oatmeal—today, her favorite meal is preparing a seared rosemary lamb chop with potato cake and grilled asparagus in a red wine reduction sauce.
But while her cooking skills interested show producers, Avery's parents, Ronnie and Sharon, say it was really her commitment that got her on the show. This is something she's wanted to do since she was around 5.
"I kept telling her that she had to be 8 [to audition]," Ronnie says .
Finally, after submitting a video audition, Avery was invited to California last March, along with 39 other kids, to try out for the show. Once selections were made, filming started.
While the family knows the outcome of the show, they cannot tell anyone—and they've already proven they can keep a secret. No one knew Avery was selected until the entire cast was unveiled in early October.
With the word out, the family is planning a party for the Nov. 6 premiere, and the invite list includes Avery's entire fourth grade class. She is looking forward to hearing what she actually said on the show.
"I don't remember. It's been months ago," she adds.
—Rachele Smith