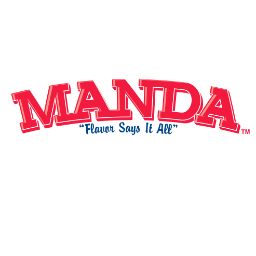 Content provided by our sponsor: Manda Fine Meats
When it came time to make her family's traditional Christmas Eve dinner of muffulettas and lasagna, Angeline "Angie" Manda Yarborough was always very particular about her ingredients.
Angie, who passed away in 2015, outlined the recipe details in a family cookbook assembled by her grandchildren. Among her directions for muffulettas was that the salami should not be hard and the bread should be procured from a particular bakery in town. "The secret is to be sure to use good extra virgin olive oil and good olive salad," she wrote in the cookbook. "The bread is also very important."
Known simply as Nana to her family, Angie helped establish the annual Italian tradition that is carried on today by the Yarborough/Manda family that founded and continues to operate Baton Rouge's Manda Fine Meats.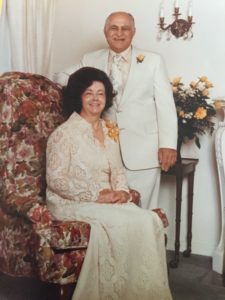 "Family was very important to her," granddaughter Melissa Yarborough says. "It was important to her to always bring family together, to always have plenty of food for family and to pass down traditions. And she did, because we're definitely keeping this tradition alive."
Every year after Christmas Eve Mass, some 40 family members spanning four generations gather to enjoy the recipes perfected by Nana and memorialized in the recipe book "Spaghetti on the Wall" — named in honor of Nana's technique for determining whether her pasta was properly cooked.
Pictured on the cover are Vince Manda — who founded Manda Fine Meats in 1947 with his brothers John and Bennie — and his two daughters, Angie Yarborough and Barbara O'Rourk, who has also played a key role in maintaining the family's Christmas Eve tradition.
The traditional muffuletta recipe includes a note from Patrick Yarborough of Manda Fine Meats about his grandmother's special process for procuring some of the ingredients each year.
"Nana never knows how many pounds of meat and cheese to buy for the muffulettas," he writes. "She has to have the correct number of slices to make each muffuletta, so she has the deli worker count each slice of ham, salami and cheese. I always laugh at this because that deli worker has to count almost 200 slices."
These days seven granddaughters and granddaughters-in-law still get together to make the lasagna and muffulettas each year. Melissa Yarborough says the annual gathering grew out of her grandmother's strong desire to celebrate her family's roots and traditions. "She was proud of her Italian roots — Sicilian roots, she would correct me on that," she says.
Here's the muffuletta recipe that Angie Manda Yarborough has passed on to her loved ones. In the cookbook, it ends with her simple but adamant exclamation about the food she loved to share with her family: "Delizioso!"
Muffulettas
Muffuletta loaf
Sliced
Manda Old Fashioned HamSliced Genoa salami (not hard salami)
Sliced provolone cheese
Olive salad
Extra virgin olive oil
Chop the olive salad a bit in a food processor so the olives are not too large. Slice the 8-inch or 9-inch loaf in half lengthwise. Using a pastry brush, coat each half of the loaf with olive oil. Add a generous amount of olive salad on the bottom half of the loaf and a small amount on the top half.
Place on the bottom half of the loaf (in this order) four slices of ham, four slices of salami and three slices of provolone cheese. Cap with the top half of the loaf and cut the sandwich into four pieces. Wrap in aluminum foil. Before serving, bake at 400 degrees for 15-20 minutes.
Looking for more great recipes? Follow us on Facebook.