---
With the spring season kicking into full swing, local bars and restaurants are updating their cocktail menus to offer crisp, weather-appropriate options.
Out go the heavy cocktails with dark liquors. In come light, flavorful drinks. 225 Dine checked in with some of Baton Rouge's watering holes to find out which drinks to order from them this season.
---
The Radio Bar
What to expect: Radio Bar's winter cocktail list included much darker, warmer flavors, says manager Kelli Paxton. So, this season, the bar is brightening it up with light, fruity flavors. First up, Radio Bar's well-known Jardin District drink is back on the menu alongside the newcomers. The pretty purple drink includes Hendrick's Gin, Creme de Violette, St. Germaine and lemon. New drinks also include the Rosebud Cocktail, a light drink with cucumber vodka, rose liqueur, lemon and lavender bitters. If you're a margarita fan, order the Habañero Pineapple Margarita for a twist on the classic. It includes tequila, pineapple, lime and habañero bitters. 
When to expect it: The cocktail list is available now.
What to order: Paxton's go-to is Radio Bar's take on a classic cocktail, the Brown Derby. It includes bourbon, grapefruit, honey and grapefruit bitters.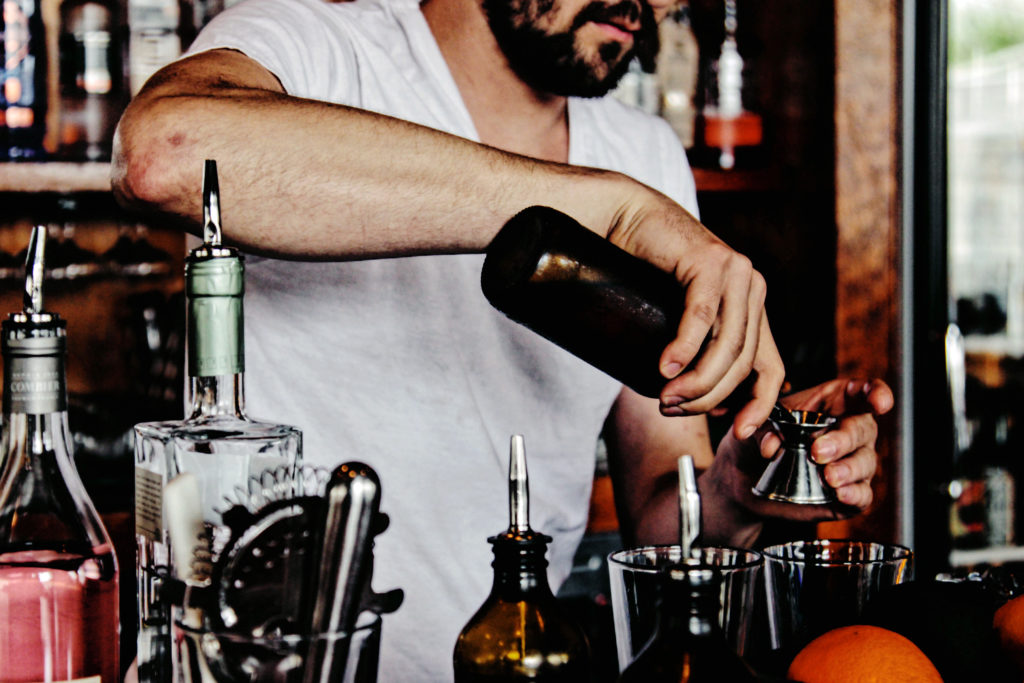 ---
Cocha 
What to expect: Head bartender Nick Siracusa says the spring cocktail list at Cocha will consist of six to eight drinks. The drinks will be inspired by Cocha's international flavors, but will also include local ingredients when available, he says. The Bee Sting will include gin with lemon juice, honey and red chili for an extra kick. The Tamarind Julep is a take on a Mint Julep, but Sircusa will put his on spin on it by adding tamarind. 
When to expect it: Siracusa says customers should expect an entire menu change, including the cocktail menu, in about two weeks.
What to order: The head bartender's favorite new cocktail is his Shochu Sake cocktail. The Japanese spirits will be combined with flavors like cantaloupe and cucumber for a crisp and herbal taste.
---
Driftwood Cask & Barrel 
What to expect: Owner, operator and bartender Matt Vondenstein will add about 15 new drinks to Driftwood's menu this season. He gave us the scoop on a few: The Thin Lizzy includes cucumber vodka and ginger syrup with muddled mint and lemon topped with soda. A yet-to-be-named cocktail includes a dragonfruit simple syrup and rum and will be topped with either Champagne or sauvignon blanc. Vondenstein is playing with plenty of fruit flavors this season to create light, crisp drinks. He says he strives to use local spirits and fruits when available.  
When to expect it: While some of Vondenstein's spring cocktails are available now, with such an expansive cocktail addition, prepare to see new drinks appearing throughout the season.
What to order: Vondenstein's favorite right now is the Limey Bastard. The drink is based off a mojito, but instead of rum it includes Euphrosine Gin #9 from New Orleans.
---
Olive or Twist
What to expect: Co-owner Joshua Duke says every Olive or Twist seasonal cocktail menu includes about 10 specialty cocktails. This menu will be no exception, with the drinks focusing on fresh ingredients that are easy to drink. He says to expect floral flavors such as rose and violet, lighter spirits like gin and the use of figs or beets. The menu will also incorporate Duke's The Cocktail Experiment, a line of cocktail bitters, mixers and syrups. 
When to expect it: The new menu will launch as early as next week, Duke says.
What to order: While the bar creates a seasonal menu, Duke says the most popular menu item is the Cocktail Roulette. The customer suggests a spirit or flavor profile and lets the bartender concoct a drink perfect for them. Duke says trusting the bartender's knowledge offers customers something great every time.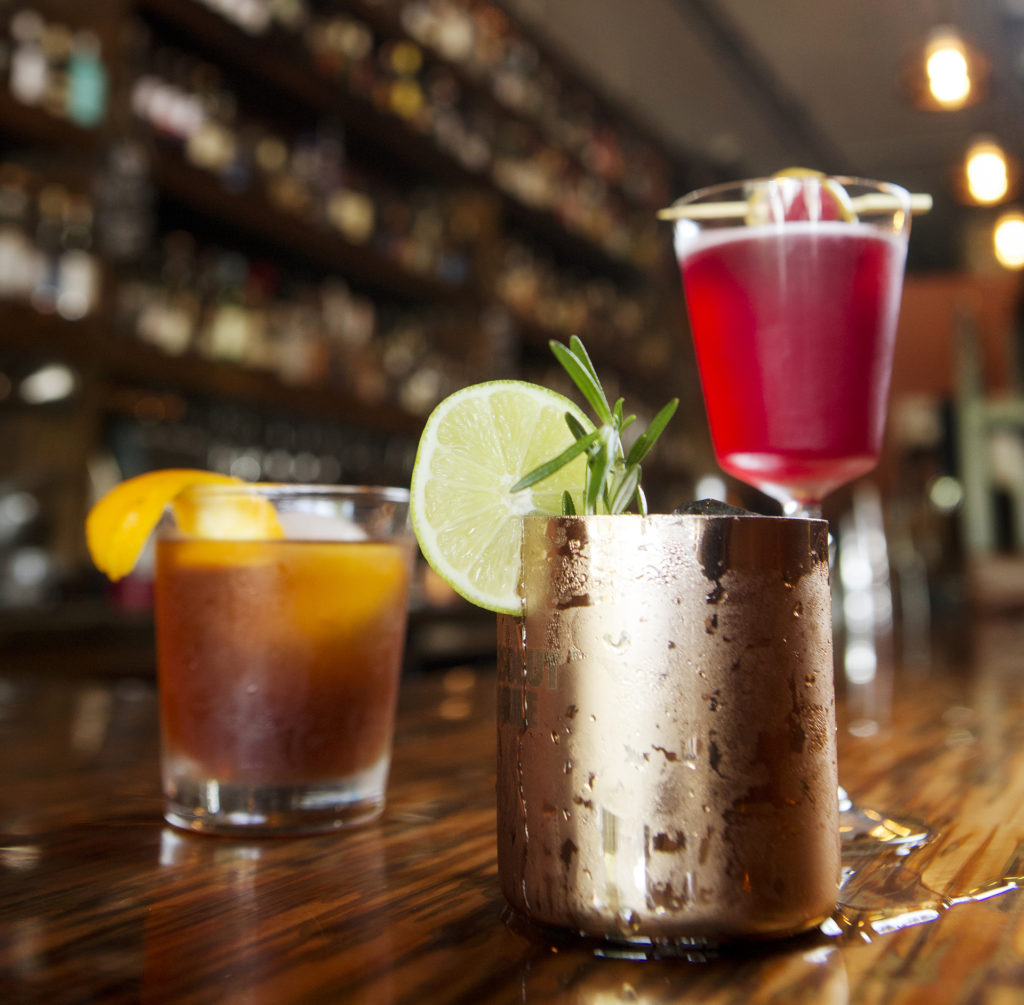 ---
Beausoleil Restaurant and Bar 
What to expect: Beausoleil's current cocktail menu includes about 19 drinks, but this spring only about five or six of those will stay, bar manager Jessica Torres says.  The rest will be replaced with new options. She says the restaurant is working on light, crisp options. One drink will include Sloe Gin, while another will include hibiscus and tequila. A cantaloupe margarita is also in the works.
When to expect it: Customers can expect new additions to the menu as early as next week, Torres says.
What to order: Torres says her go-to drink is a classic on the Beausoleil menu: the St. Cucumber. She describes it as a taste of spring in a glass with Effen Cucumber Vodka, St. Germaine, lime juice, soda and S + P Cucumber.
---
Know of another restaurant/bar with new spring cocktails? Tell us about them in the comments!