Fans of the Bullfish Bar and Kitchen on Nicholson Drive have long loved its authentic Caribbean menu, made from scratch by Johnson and Wales-trained executive chef and co-owner, Angel Lombrage.
Now, regulars are heading to the other side of town to enjoy the restaurant's jerk shrimp, curry chicken and rum cocktails. Last Friday, the renamed Bullfish Bar and Bistro relocated to 14241 Airline Highway in the Barringer Crossing Shopping Center, the same strip mall shared by The Little Village and Cake Goddess.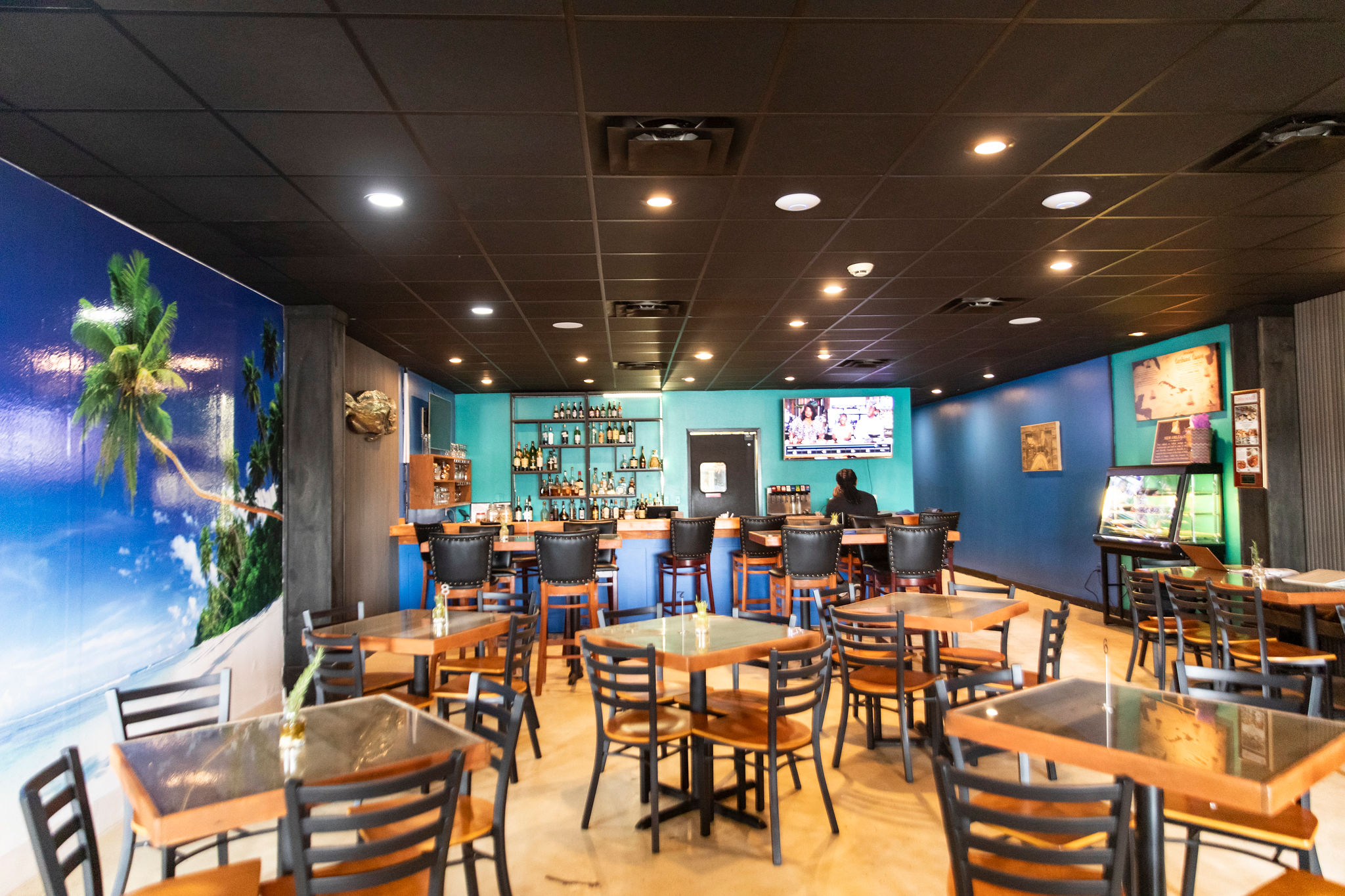 "It's twice the size, and it gives us a chance to bring more deliciousness," says Jasmine Lombrage, Angel's wife and restaurant co-owner.
The Lombrages bought the Nicholson Drive restaurant in 2019, recontouring its largely Creole menu with authentic Caribbean dishes informed by the couple's heritage. Jasmine is from The Bahamas and Angel is from Haiti.
"We cook with a lot of herbs in the Caribbean," Jasmine says. "We wanted that to shine through."
Before buying the restaurant, Angel had worked for several years for Ruth's Chris Steak House, traveling the country to train new chefs. Later, he helped create the menu for former New Orleans-born barbecue concept Voodoo BBQ & Grill, which had several locations in Baton Rouge.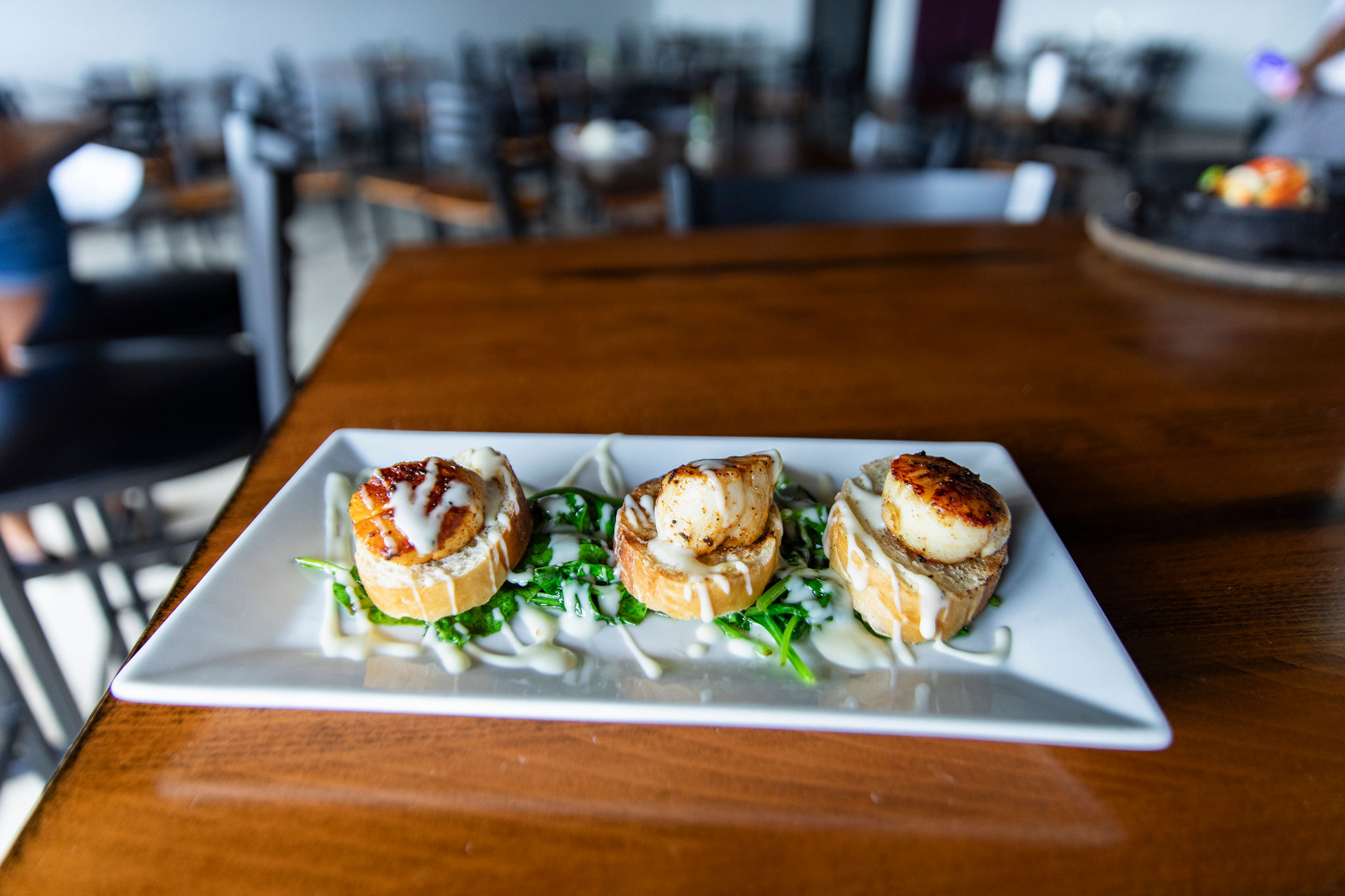 At the Bullfish, the couple has had a chance to lean into an all-Caribbean concept with traditional seafood, braised meats, vegetables and numerous applications of fresh fruit, from infused liquors to salsas. Diners may recall the national exposure the restaurant received during the pandemic when Jasmine Lombrage was interviewed by CNN and The New York Times about the weight of the COVID-19 closure, and whether or not the restaurant would make it through the downturn. The coverage helped spread local awareness about the Bullfish, which ultimately helped it survive, Lombrage says.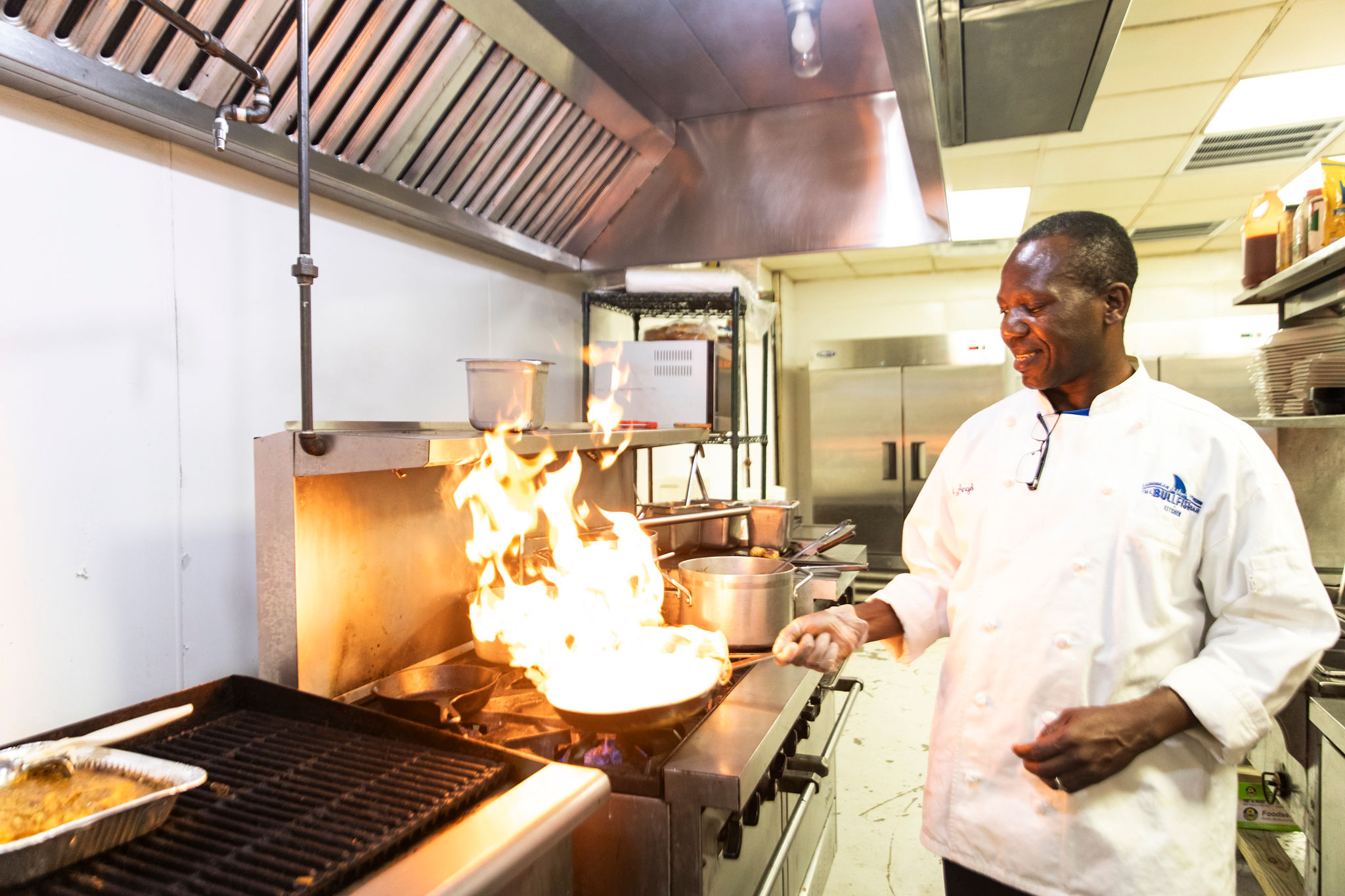 The new restaurant's interior features vibrant blues and teals, a beach scene wall covering and an energetic Caribbean playlist. There's plenty of seating across two dining rooms, one of which includes a large bar. Overhead, a television plays YouTube videos of chef Angel preparing some of his signature dishes.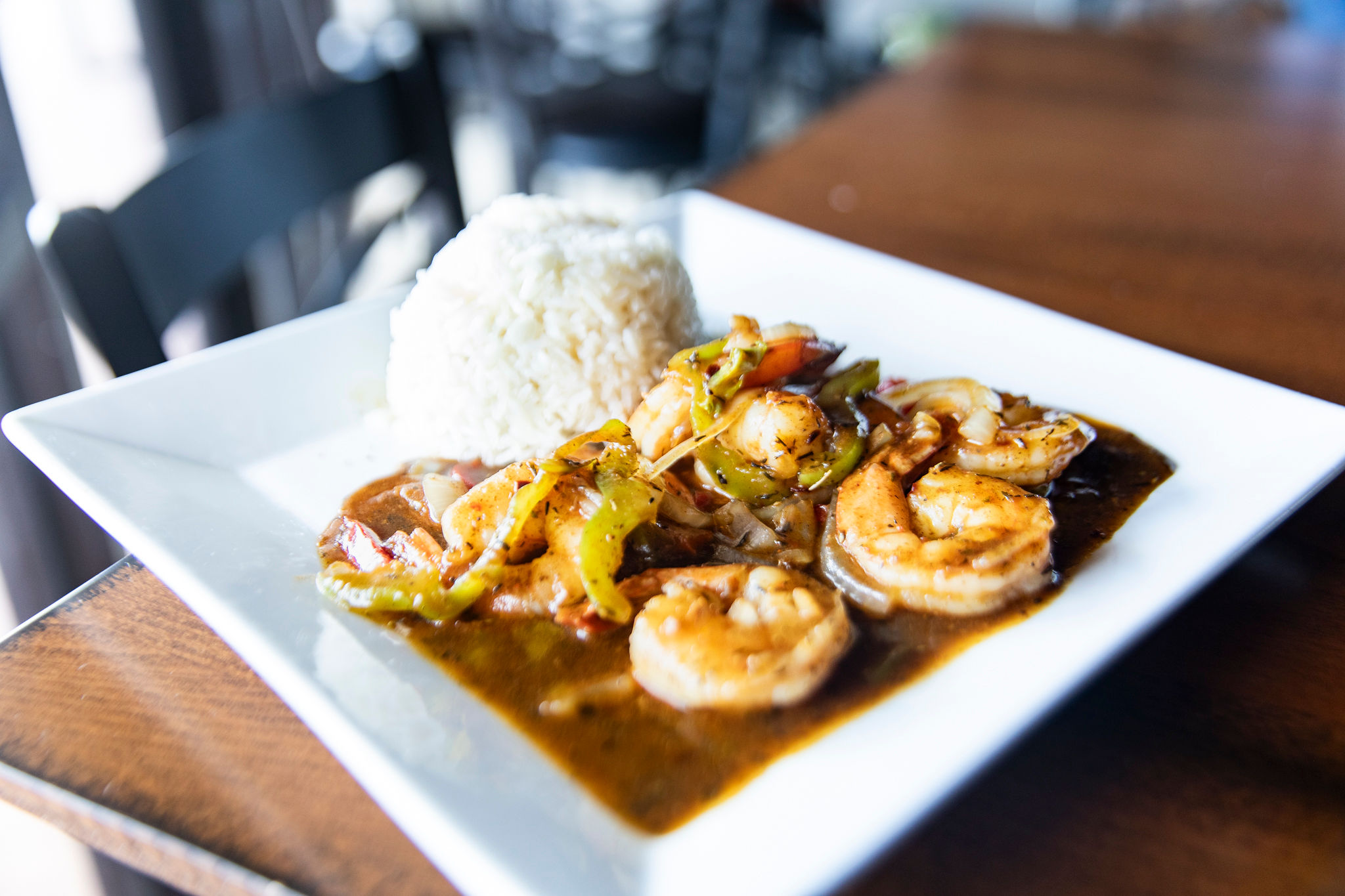 Among the Bullfish's top sellers are braised oxtails, grilled lamb chops and jerk chicken or shrimp prepared with a seasoning rub Angel makes himself. Curry chicken or shrimp are also popular, which Angel creates by coating the proteins in curry powder, turmeric and other spices and flash frying them in a flaming sauté pan.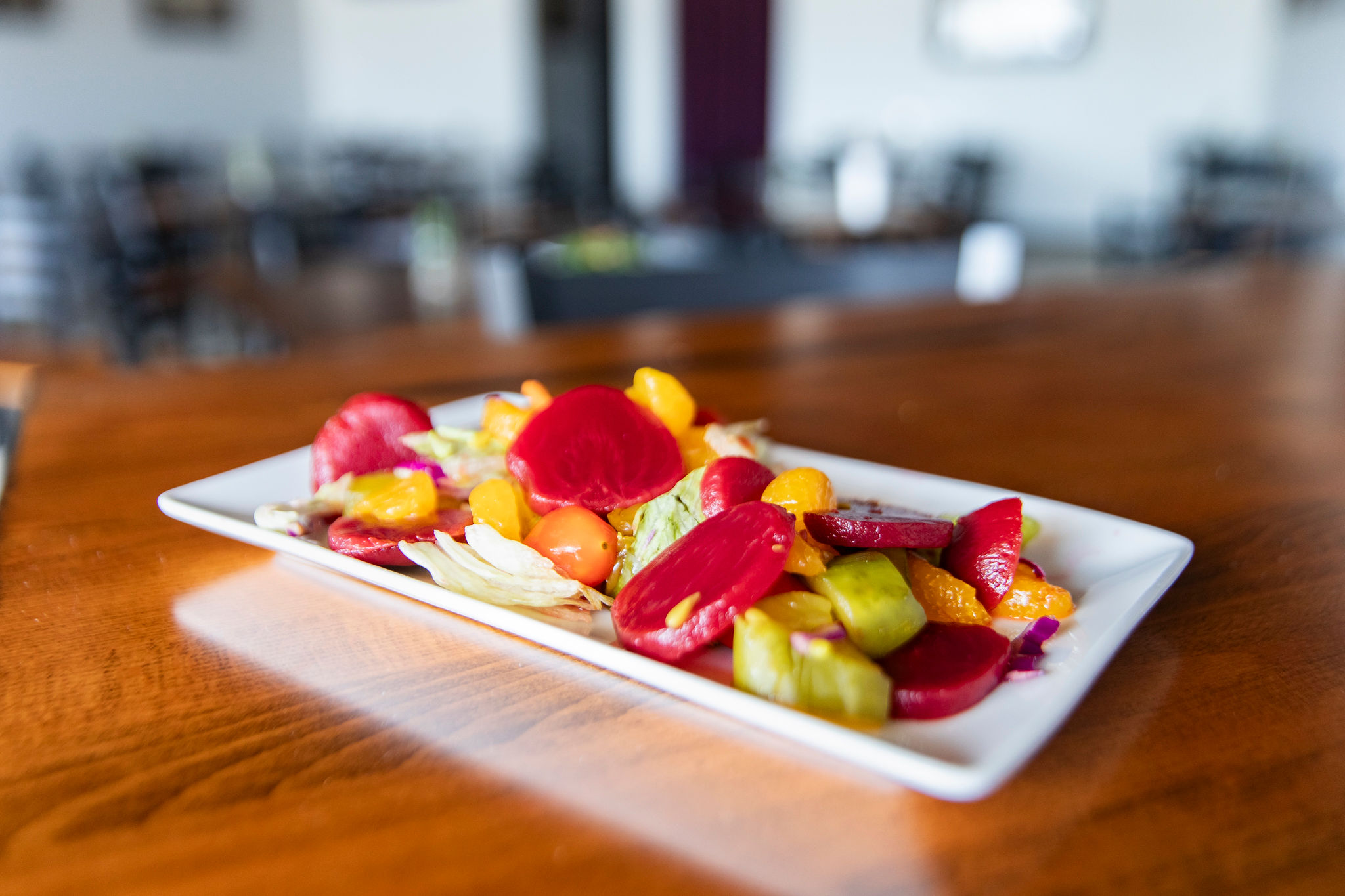 Vegan diners have lots of options, including a colorful avocado and beet salad and joumou, a Haitian soup of pureed butternut squash studded with a medley of bok choy, kale, the root vegetable malanga and other veggies. The Fresh Wrap features mixed greens, sauteed cabbage, avocado and mango-pineapple salsa rolled in a wheat tortilla. And the Caribbean Veggie Pasta combines fresh vegetables with colorful pasta and one of Angel's herby sauces.
These kinds of healthy dishes, as well as others on the menu, have earned the Bullfish a spot on Ochsner's Eat Fit app, which compiles regional eateries that serve healthy options.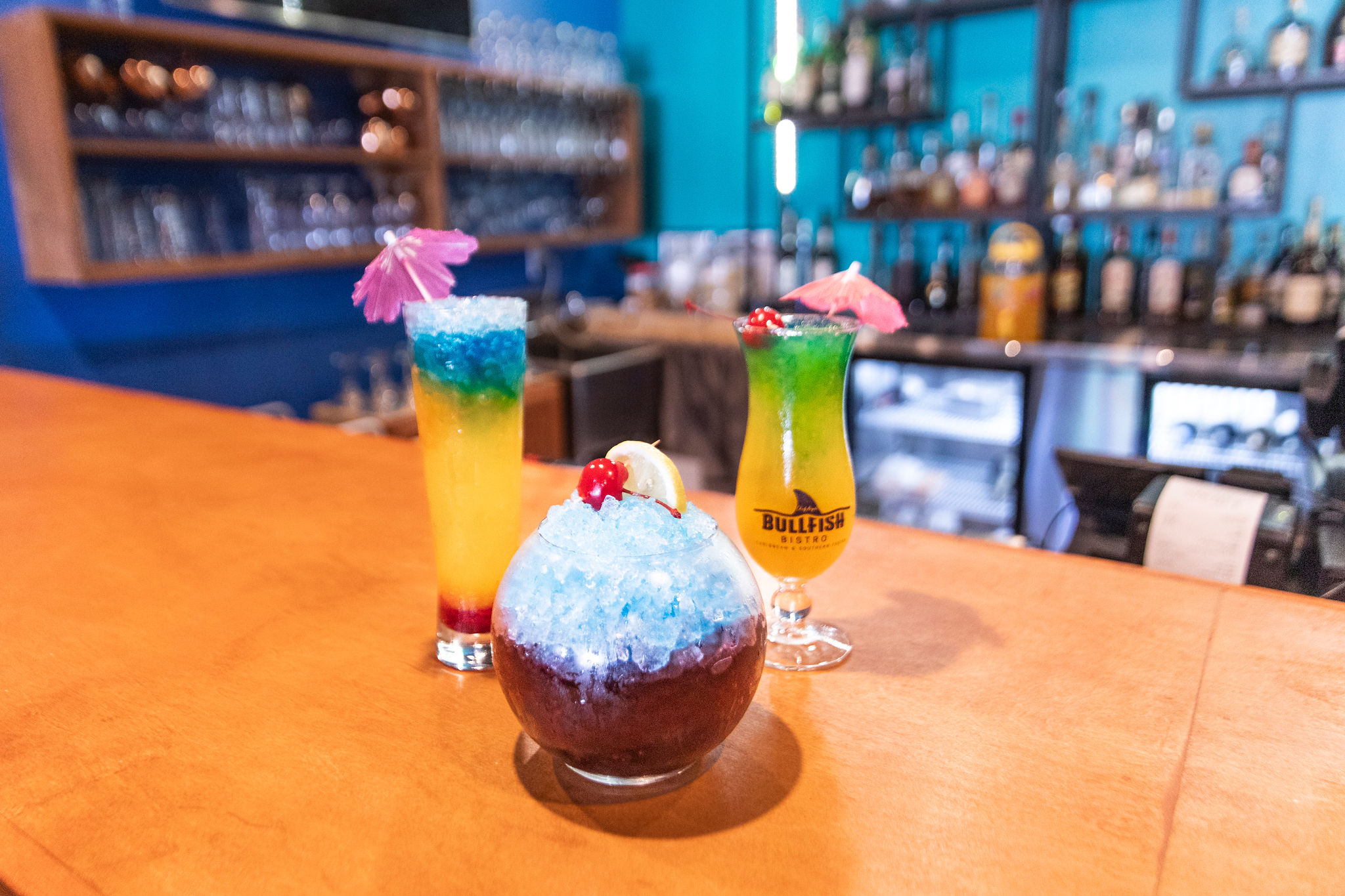 For a bit of indulgence, don't miss one of the Bullfish's technicolor cocktails made with spirits like ginger vodka and pineapple, coconut or peach rum.
"We infuse everything ourselves," Jasmine says.
For example, the Irie features three different fruit juices and three different rums infused with peach, coconut and pineapple poured on a grenadine base and finished with blue curacao and a retro paper umbrella.
"'Irie,' is the Jamaican word for 'I feel good,'" she says.
Three rums? No kidding.
For more information, thebullfishbar.com.