If you're attempting to go paleo (no grains, no dairy, no processed sugars) in Baton Rouge, we understand the struggle. Sometimes it seems like there's nothing but carbs everywhere you look. But with a little digging and mindful ordering, you can dine out and still stick to the plan. Here are some of our faves.
---
1. The Geisha Roll at Umami Japanese Bistro
Giving up rice makes eating sushi a struggle, but I promise you won't miss it in this bright and refreshing riceless roll. It's filled with fresh tuna, salmon, whitefish, snow crab, masago and avocado, rolled with soy paper and topped with thinly sliced lemon.
2. Riceless poké bowls at Southfin Southern Poké
Poké can be pretty primal, considering the fact that it centers on raw fish. Southfin's menu is paleo-friendly if you order carefully—opt for lettuce instead of rice, go to town on fruit, veggie and seed toppings. And if you're being really cautious, skip the sauce .
3. Tacos on lettuce at Mestizo 
When I was on Whole30, the Delgado tacos at Mestizo (skirt steak, sautéed onions, avocado and chimichurri) were a total life saver. Turns out, almost all the tacos at Mestizo can be made paleo if you skip the cheese and ask to have it served on lettuce instead of a tortilla. Pro-tip: You can also ask for raw veggies instead of chips with your salsa.
4. Bistro Salad at Bistro Byronz
Bistro Byronz's signature salad is light, citrusy and totally paleo. We're talking spinach topped with mandarin oranges, dried cranberries and pecans in a raspberry poppyseed vinaigrette. For something a little heartier, the flat iron steak should work, too, if you opt for veggie sides.
5. Pho at—well, anywhere
The beloved Vietnamese noodle soup makes the perfect paleo lunch if you omit the rice noodles. Chances are, there's a pho place near you—try Pho Cafe, Saigon Noodles, Dang's Restaurant, Ava Street Cafe, Bao Vietnamese Kitchen, The Drunken Fish or Viet Garden.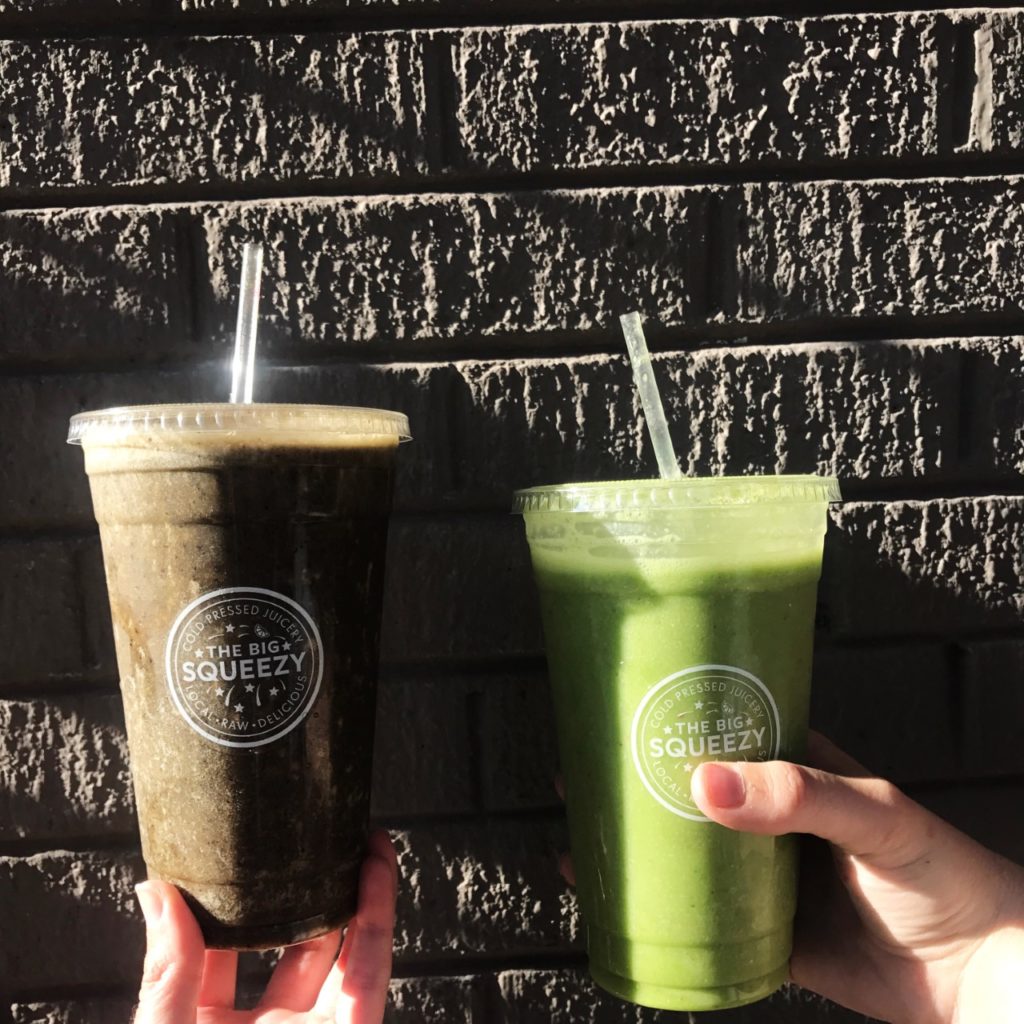 6. Smoothies at The Big Squeezy
OK, so it's not a full lunch. But if you need a midday detox, this juicery blends some giant, filling and tasty smoothies with all-natural ingredients. Try the Greena Colada (pineapple, spinach, banana, chia seeds, almond butter and coconut oil) or the Taste the Rainbow (kale, spinach, bananas, strawberries, blueberries, pineapple, orange juice and apple juice).
7. Daily paleo option at Magpie Cafe
You'll have to enjoy surprises to take this option since Magpie's menu changes daily, but it always has a paleo lunch item and usually a couple of paleo baked goods in the case. Our advice: Get there early, as their salads and paleo sandwiches and baked goods sell out fast.