Dreaming of a trip to Napa Valley or the Texas Hill Country this summer? (Let's be honest, we all are.)
Don't book that flight. A day spent strolling through vineyards and wine tasting may be much closer than expected.
These wineries are a day trip from Baton Rouge, offering wine tastings, live music and vineyard tours, providing an inside look at how wine goes from grape to glass.
---
Winery and vineyard tours in southeast Louisiana
---
While southeast Louisiana has quite the list of signature drinks, wine is not typically considered one of them. But, Baton Rouge daytrippers can reach these wineries and vineyards in 90 minutes or less.
Wild Bush Farm + Vineyard – Bush, Louisiana
At Wild Bush Farm + Vineyard, previously Pontchartrain Vineyards, the tasting room offers a selection of their current wines along with cheese pairings, which wine enthusiasts can sample before touring the property to learn about the winemaking process.
Tours, tastings and additional cheese pairings can be booked through wildbushfarmandvineyard.com. The tasting room is also open Thursday and Friday from 4 p.m. to 7 p.m. and Saturday and Sunday from noon to 4 p.m. for walk-ins.
LA Serendipity Vineyards – Bush, Louisiana
Don't leave Bush without visiting a neighboring vineyard, LA Serendipity Vineyards, which has produced white wines, like its Sparkling Blanc, on its 24-acre property since 2008.
Vineyard tours are available upon request by emailing [email protected] or calling 504-481-0716.
Sugarfield Cidery and Winery – Gonzales, Louisiana
Go for the wine, and stay for the rum, whiskey and liqueurs. The team at Sugarfield Cidery and Winery is fermenting and distilling a wide variety of wine and spirits, and they're letting visitors in on the process. 
Tours of the distillery and winery, open Monday through Friday from 3 p.m. to 9 p.m. and Saturday and Sunday from noon to 9 p.m., can be requested at sugarfieldspiritsla.com.
---
Other vineyards within driving distance of Baton Rouge
---
These vineyards, all within a few hours of Baton Rouge, require a longer road trip. But what's wine without a bit of time?
Old South Winery – Natchez, Mississippi 
Cross the Louisiana-Mississippi border into Natchez and find Old South Winery, an over-40-year-old winery fermenting muscadine wine. For just $5, visitors can tour the facility, taste the wines and keep their glass as a souvenir.
For tours of the winery, open Monday through Saturday from 10 a.m. to 5 p.m., call 601-445-9924.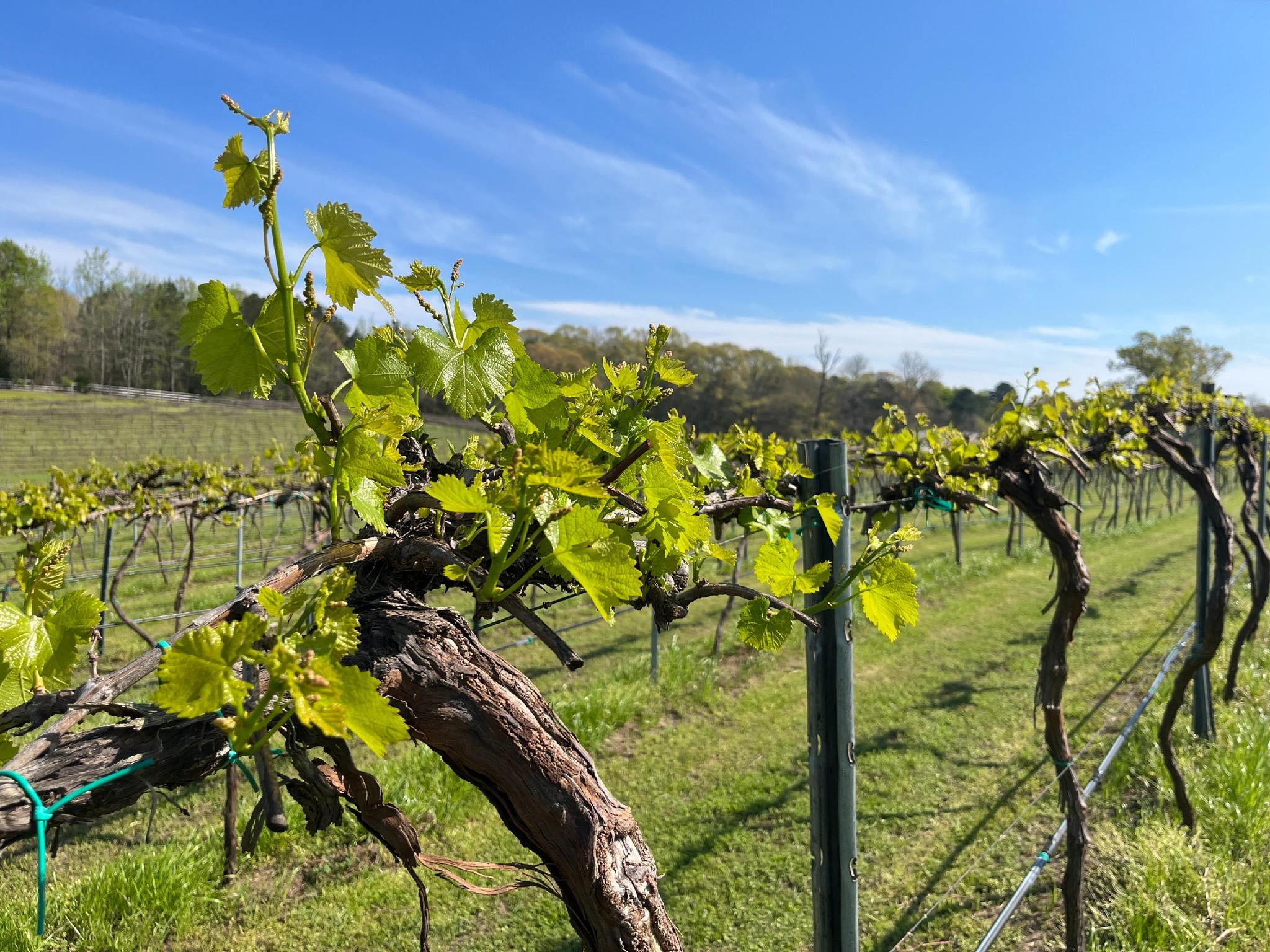 Landry Vineyards – West Monroe, Louisiana
Wine tasting is just one of many experiences to have at Landry Vineyards. With its reservable "Grape Escape Cottages," concerts and vineyard tours, Landry Vineyards is a perfect weekend getaway for Baton Rouge wine enthusiasts.
Tours and tasting details, cottage reservations and event information can be found at landryvineyards.com. Landry Vineyards' tasting room is open Monday through Saturday from 11 a.m. to 5:30 p.m., and tours are available on Saturdays.
Free State Cellars – Orange, Texas
Named after the "Free State of Sabine" that once covered the current Louisiana-Texas border where the vineyard is located, Free State Cellars is serving a variety of wines with Texas-grown grapes, as well as heirloom wines made from the vineyard's muscadines. While Free State Cellars doesn't currently offer organized tours, visitors are encouraged to stroll through the vineyard.
Details on events and the tasting room, open with seasonal hours Thursday through Sunday, are available at freestatecellars.com.