Davis Rhorer, executive director of Downtown Development, shares his downtown experience
---
Nobody knows the amenities of downtown quite like Davis Rhorer—after all, it's his job to know.
If you ask him a question about his turf, his answer comes quickly and with obvious affection. As the man who spearheads almost every ambitious step forward for the area, Rhorer loves and believes in downtown.
Watching the progress downtown in the past few years, how do you feel about where downtown stands for residents?
There's a whole new wave of residents coming [into] downtown, particularly in the central business district where we have well over 200 units under construction right now and very cool living spaces that are more designed in current trends in housing.
What have been the biggest quality-of-life improvements for residents?
We've worked on that from a lot of different angles. To live downtown, you now have green spaces you can go to, to enjoy living in an apartment or condo that doesn't have a patio. You've got [North Boulevard] Town Square, you've got the riverfront, and we're adding more with the Greenway.
Then you're also in the center of activity for entertainment, restaurants, things like that—the Shaw Center, the River Center, and then for services, we have things like Lake Urgent Care, Prescriptions to Geaux and Matherne's Grocery Store downtown—those components that are important, for wherever you're living, to be able to walk to.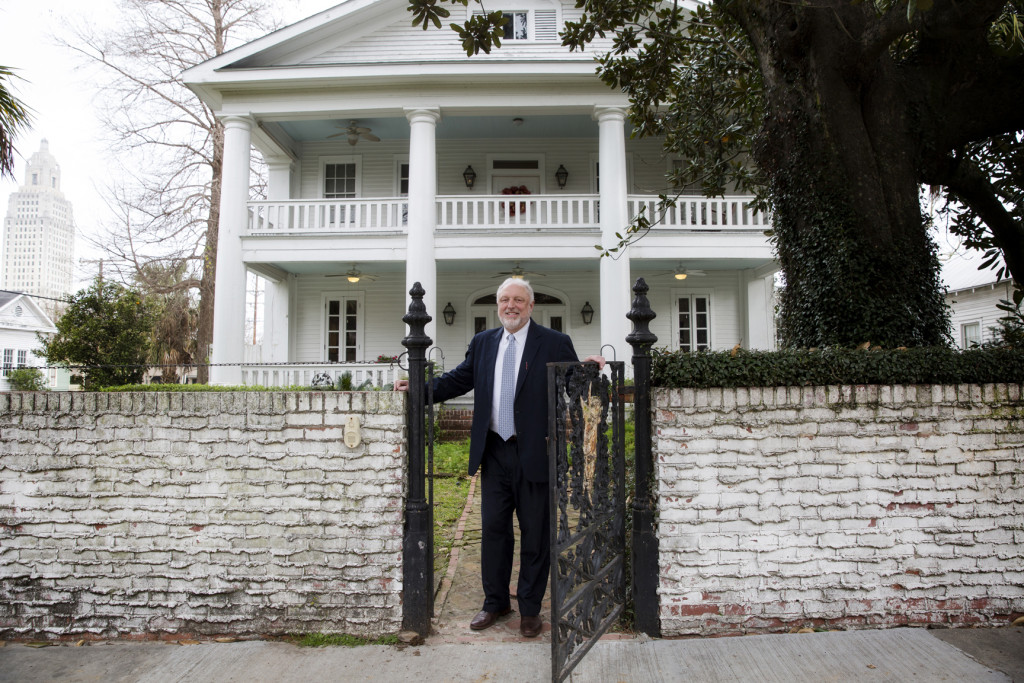 ---
In which parts of downtown do you enjoy spending the most time?
Our office is located in the heart of the central business district, so I love to see that come to life. But then you go to the river, and you have a whole new different experience when you walk up and down the river. And then when you get into the neighborhoods of Historic Spanish Town and Historic Beauregard Town, you've got these eclectic pieces of architecture that are pre-World War II that give you the front porches, the sidewalks, the community feel, the historic homes. There are a lot of different components I love.
How many more housing options do you think residents will see added in the coming years?
You'll see several hundred more units coming into the central business district area, and then you'll also see new residential developments that will emerge in what we're calling downtown east, which is east of I-110. There's already been one announced [in downtown east]—Elysian 2, which is 100 residential units. We're going to see more opportunities for residential as the center and the downtown area continues to grow.
What is your vision for downtown five years from now?
I see it as teeming with all sorts of different types of residential properties, and the housing structures can have price points from very upscale to very reasonable. I really like that, because we're keeping it diverse. If you're a college student five years from now, you might be taking a tram from downtown to LSU for classes.
We'll be teeming with people and additional support services, because we'll have several thousand more residents living here in this downtown area, including downtown east. And there will be more office space as well. It's going to become more vibrant and urban as we continue down the road.
Davis Rhorer's day off
We asked Rhorer to walk us through his perfect weekend day downtown, from the moment he steps out the door of his home. First things first: Leave the car keys at home.
"I like to walk a lot," Rhorer says of his time spent downtown. "That's how I wore these holes through my shoes."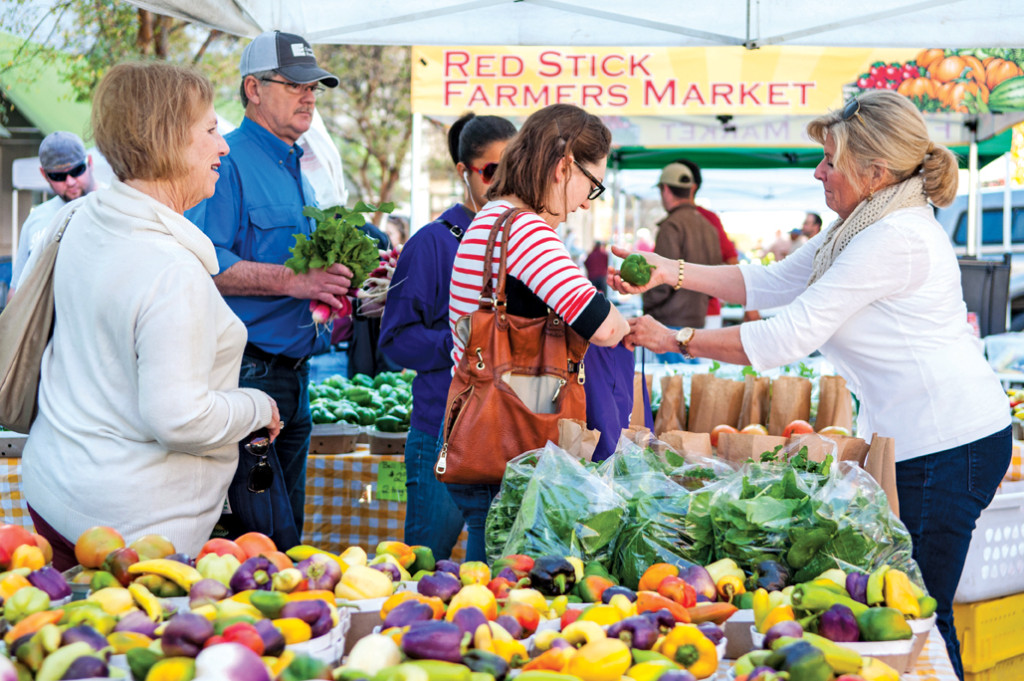 Stop #1: Red Stick Farmers Market to browse fresh, local produce and pick up a jar of Bocage honey or Red Stick Spice Company seasoning blends
Stop #2: North Boulevard Town Square to check out a screening on the Beacon, live music on the Galvez Plaza stage or a run down Third Street
Stop #3: Shaw Center for the Arts to visit the latest exhibitions at the LSU Museum of Art and the Gallery at the Manship Theatre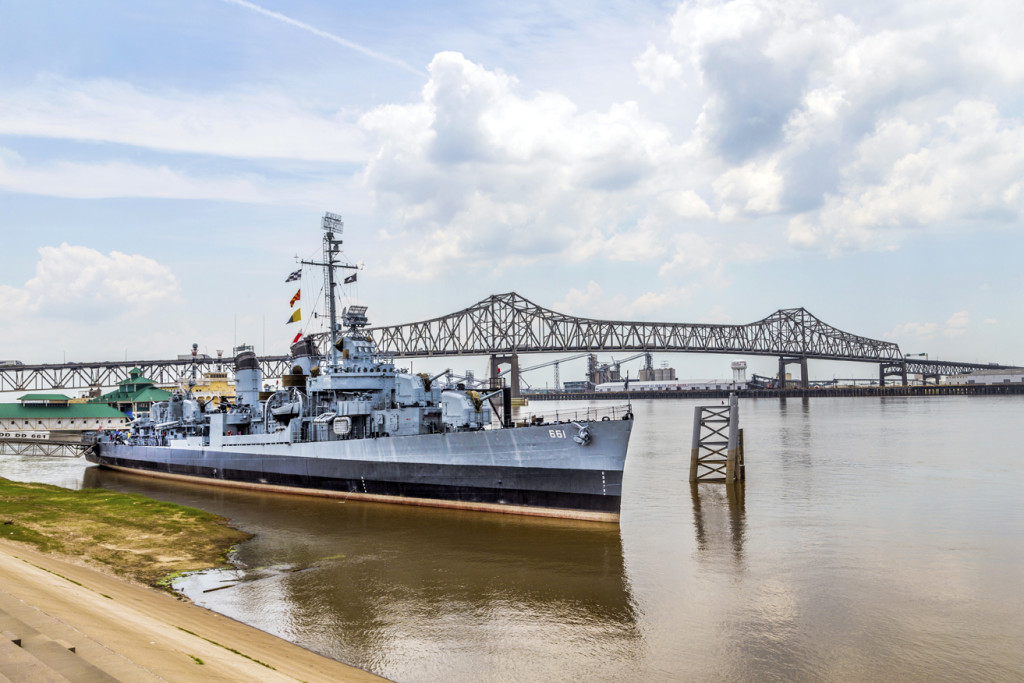 Stop #4: Louisiana Art & Science Museum and the USS Kidd for a dose of science and history
Stop #5: Dinner at one of downtown's 64 restaurants. With everything from sushi to fine cuts of steak on hand, he says he'll decide what he's craving when the moment comes
Stop #6: The River Center or Manship Theatre to catch whatever touring musician, play or performance has stopped by Baton Rouge
Stop #7: Cocktails at one of the downtown hotels, like Hotel Indigo or the Hilton Capitol Center
---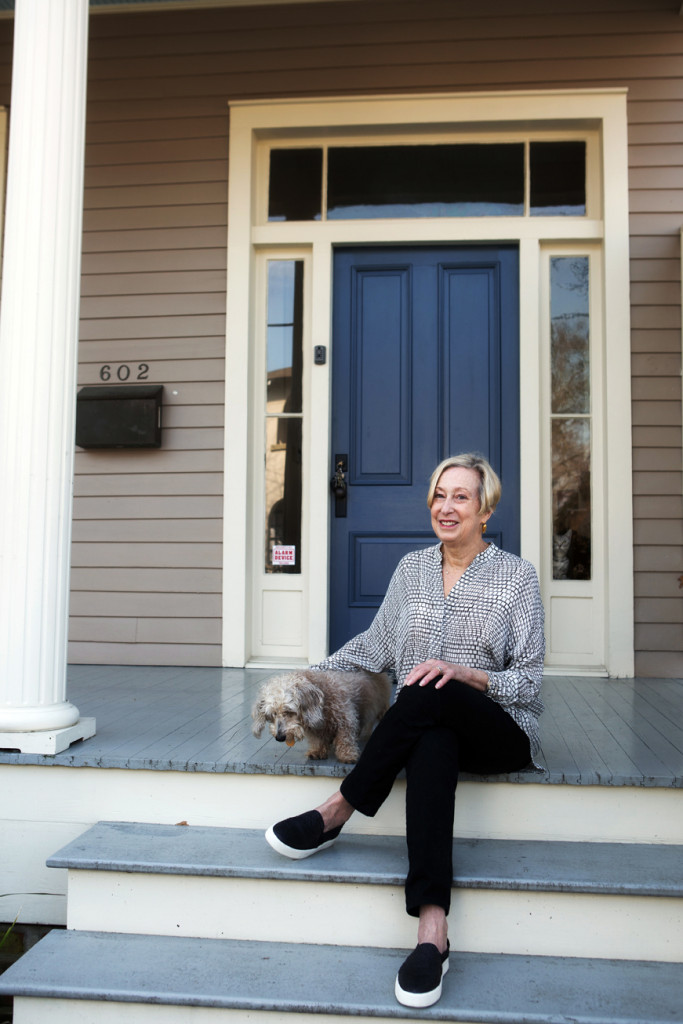 Suzanne Turner, principal landscape architect of Suzanne Turner Associates Landscape Architecture, shares her downtown experience
The colorful, historic neighborhoods of downtown already have strong personalities, but sometimes the help of a few devoted residents can turn something old and storied into the most buzzed-about destination of the moment. Suzanne Turner, a 30-year resident of one such neighborhood, has done just that with Beauregard Town, from planting community gardens to master-planning the House on the Hill development, which aims to bring more residential life into the neighborhood.
Tell me about the progress the neighborhood has made in the past few years.
There are more families living here now. A big step forward was getting a grocery store downtown. It's been hard to find a house in Beauregard Town in the past, but there are more options now [with more business properties being converted to residential], and it's always getting better.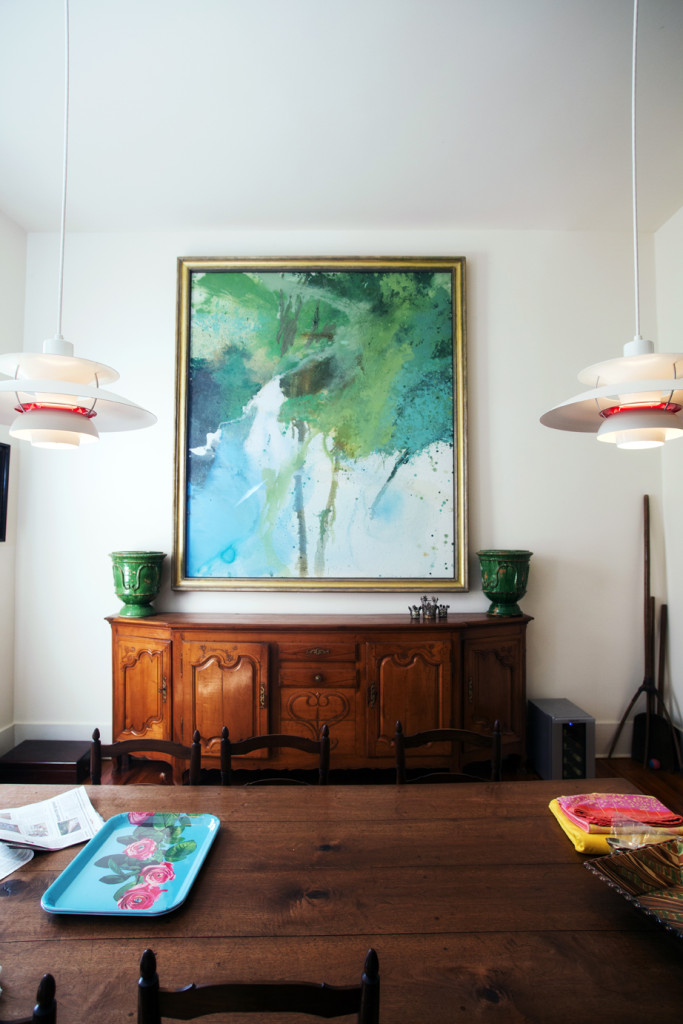 What has been drawing people to downtown, and what's going to keep them there?
You need a critical mass of residents versus daytime workers in order for it to feel comfortable, and I feel like we've gotten a lot closer to having that critical mass now so that the streets aren't deserted at five o'clock when everybody goes home.
The Beauregard Town Civic Association has become much more active, and it's made a big difference. They've got groups online to share information [and] keep the neighborhood in the know. So there's a growing sense of community in these areas.
Obviously you really believe in Beauregard Town. What drew you to it?
My grandmother lived in the neighborhood and ran a boarding house to put my dad through college, so I had visited her in the neighborhood. There were five of us children, and we often would spend our weekends down there. That was before suburban flight, so we would walk downtown to the Picadilly, and there was a little brick store down the street where we could go.
When I was in college, I lived in Boston one year. That was my first experience with urban living, and I swore I would never live in a suburb again. So I decided if I was coming back to Baton Rouge, I would live downtown.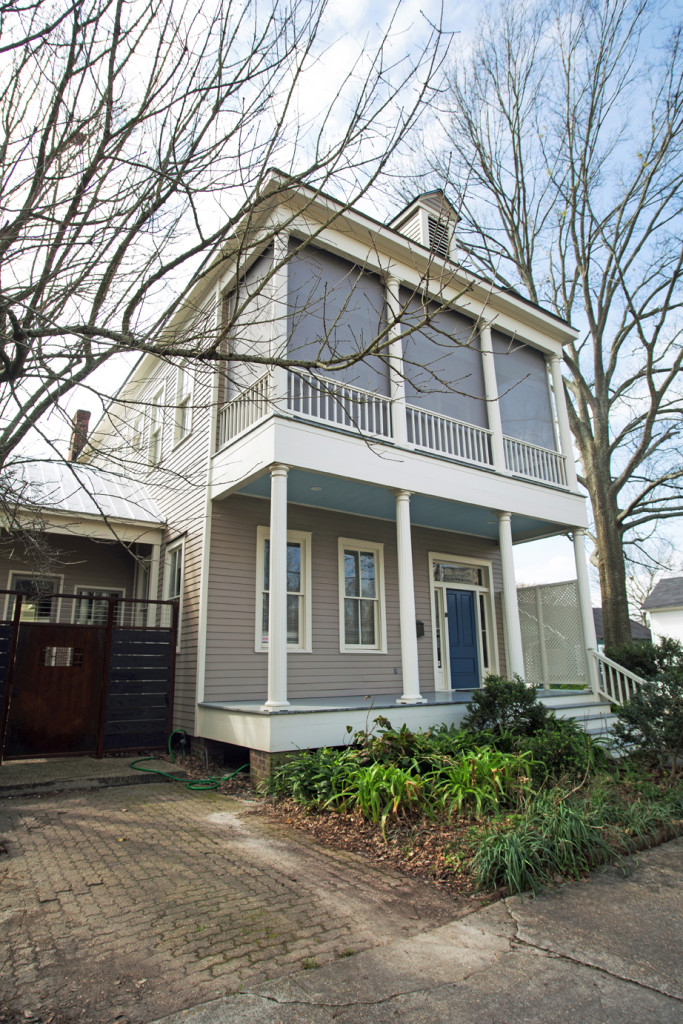 What were your favorite memories?
For years, we would go back and forth to Christina's [Restaurant], and there was a real sense of community there. Everyone knew each other. We brought our daughter up having breakfast there. We'd go down there, and Christina would comb her hair and put her to work as a little waitress.
Do you think that suburban flight has started to reverse for young professionals?
I do. I just think people are finally understanding the convenience of living close to where you work. There are so many more amenities downtown than there used to be. The restaurants have made a huge difference. The Shaw Center has made a difference. It used to be a fantasy that you would be able to walk to these places, and now you have choices of which ones to walk to.
What is unique about what Beauregard Town has to offer to potential residents?
Visually and aesthetically, it's much more interesting architecturally. The streets are walkable. There are porches that people actually sit out on and visit with neighbors or even people you don't know. All of those seasonal events that happen, Fourth of July fireworks, things that happen in Town Square now, all of those things are attractive to young people.
What's ahead for Beauregard Town?
I think it'll only get better, because more and more residential conversions seem to be happening. People are going to begin to change ideas about parking. And hopefully there will be more small businesses in the neighborhood. I'd love to see a coffee shop, things that are family-owned and -operated. I hope those will happen more and more as we have more density.