Four women taking the Baton Rouge art scene by storm will join forces tonight, Nov. 9, for Lady Makers, a night of shopping, socializing and supporting small businesses.
Amanda Takacs of Burned in Time, Kathryn Hunter of Blackbird Letterpress, Molly Taylor of Beneath the Bark Jewelry and Hannah Messina Cox will be featured, each holding their own pop-up.
Takacs creates nature-inspired wood-burned jewelry, art and gifts. Hunter is an artist and printmaker whose business, Blackbird Letterpress offers a full catalog of greeting cards, stationery and custom paper products.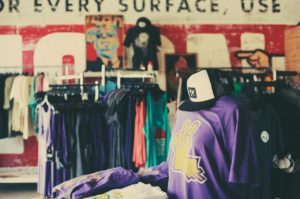 Using reclaimed wood and stainless steel materials, Taylor makes wearable wooden jewelry including earrings, necklaces and bracelets. Messina Cox crafts ceramic pieces, printed textiles and paper works.
Lady Makers will be held 6-9 p.m. tonight, Nov. 9, at Tim's Garage, a boutique showcasing local, vintage and original products. Drinks and hors d'oeuvres will be available.
Tim's Garage is at 4556 Government St.