Photos by Collin Richie
---
As the director of marketing and programming at the Manship Theatre, John Kaufman is immersed in art, music and culture daily.
And at the end of the work day, he celebrates the arts at home too.
The 1950s ranch home Kaufman shares with his girlfriend, Lesley Kernan, is trimmed with hip artwork, vintage lamps and framed music posters.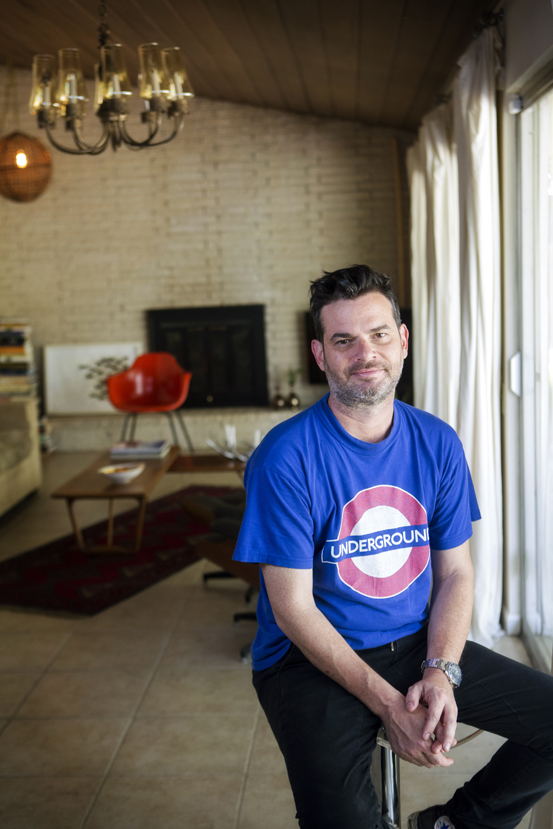 The house itself is pure rustic charm. The living room is distinguished by exposed brick walls, sloped wooden ceilings and glass doors that lead to a string-light-illuminated backyard.
Coveted characteristics that many homeowners dream of, for sure. The most amazing part? The couple's home is a rental that they snagged, making the first offer on it shortly after it went up for lease. They're going on six years as tenants.
The house's features made the perfect canvas for Kernan and Kaufman to fill with their collection of midcentury furniture. As stylish as their décor is, they prioritized function over aesthetics. "We didn't want pieces that looked great but were uncomfortable to sit on," Kaufman says.
The result is a modern, cozy space the couple feels lucky to call home.
---
The breakdown: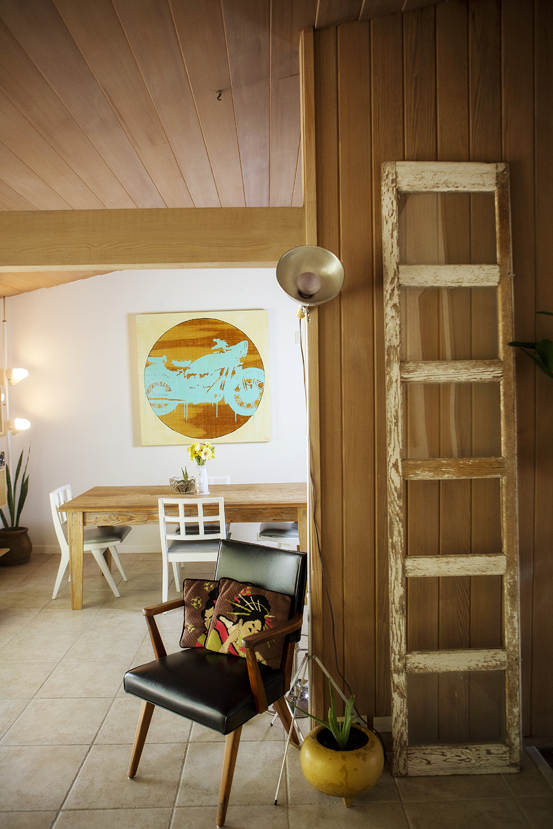 Midcentury furniture: Kaufman inherited several pieces of furniture from his grandparents. A red fiberglass Eames-style chair from his grandfather's construction company adds a pop of color in the living room. The chair is from the 1960s and is surprisingly comfortable, he says. Nearby, an Eames leather recliner is a comfortable spot for reading or watching TV.
Homegrown artwork: The couple's walls celebrate the city they live in. Ninety percent of the art they own is by local artists, Kaufman says. A 3-D Western piece by Robert Moreland makes a statement above the sofa. A painting of a motorcycle by T.J. Black is the focal point above the dining room table, and a print by photographer Brian Baiamonte hangs over a vintage cigarette machine.
Rustic dining space: To create a warm and inviting dining area, Kaufman and Kernan had a farmhouse table custom-built out of aged cypress wood. The dining chairs, which Kaufman also inherited from his grandparents, were reupholstered by Denicola's Furniture & Upholstery. A weathered wooden windowpane salvaged from their old house adds character. A leather armchair (also his grandparents') is accented by Asian-themed pillows from an estate sale.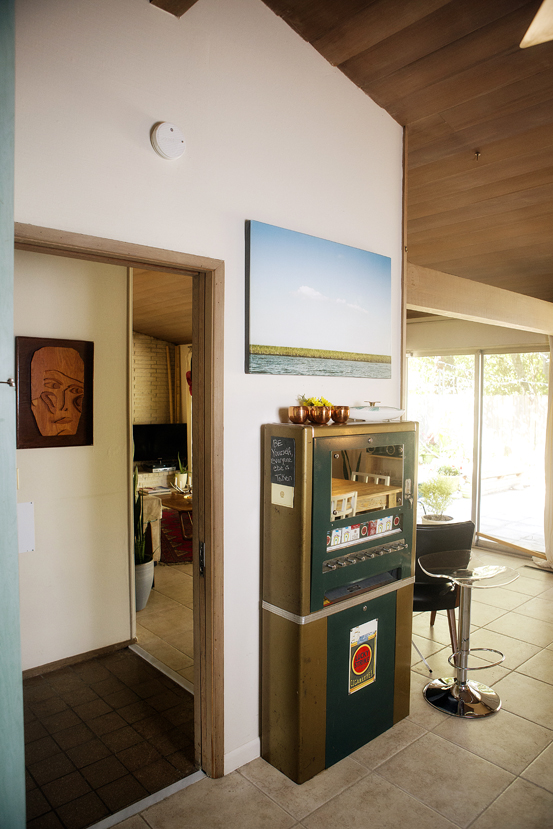 Vintage cigarette machine: Kaufman and Kernan don't smoke. But the moment they saw the cigarette machine—an estate sale find their friend Amy Strother of Denicola's stumbled upon during a trip to Los Angeles—they had to have it. "It was just so old and cool looking," Kaufman says.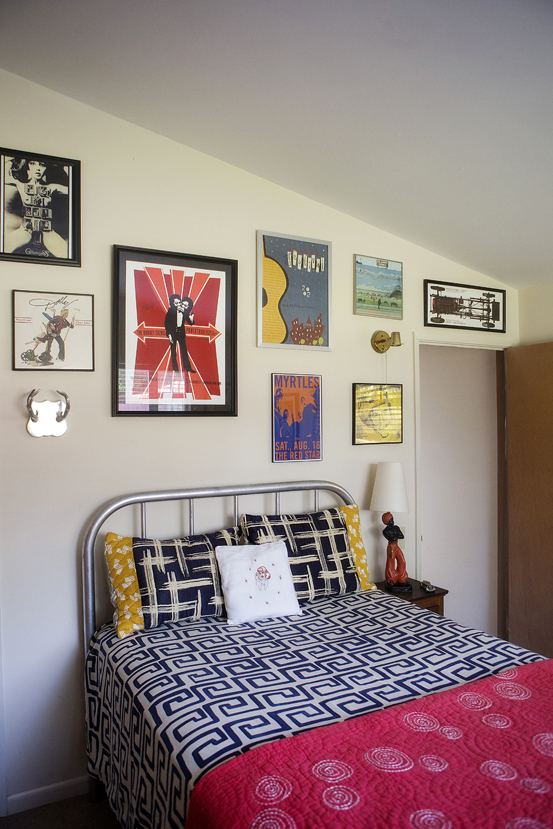 Music posters: Kaufman plays drums and collects guitars. His appreciation for music is celebrated in his guest room, where an array of posters from shows he's either been to or worked on line the walls.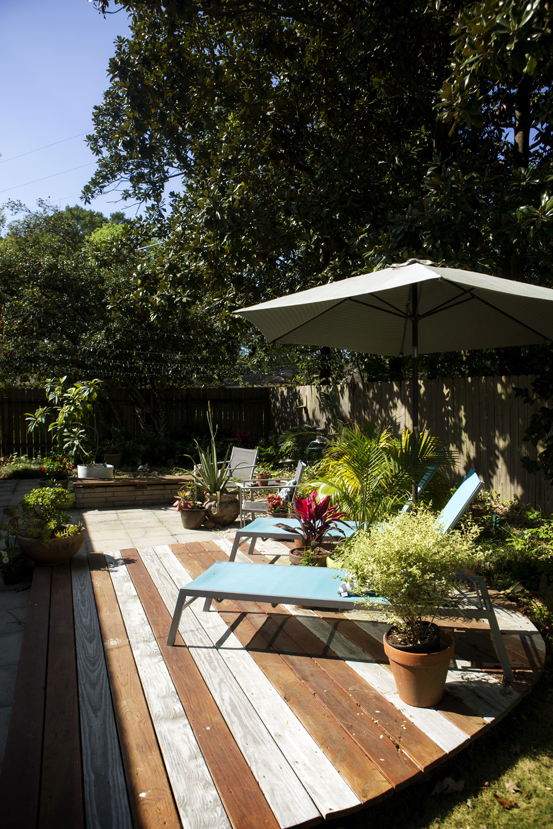 Do you know of a remarkable interior in the Baton Rouge area? Tell us about it by emailing [email protected]