Before the plush seats of Cinemark and AMC and the luxury experience of Movie Tavern, Baton Rougeans enjoyed films from the seats of their cars—and occasionally from the trunk, if they wanted to get in free, says lifetime resident Mark Mitchell.
He recounts a time he and a friend snuck some younger pals into an R-rated movie, adding with a laugh that he hopes the statute of limitations is up on that offense.
"They had these old clunky speakers that you hung on the windows," Mitchell recalls, "and they were [really] monotone, always making that 'wa wa wa' sound like the adults on Charlie Brown."
Despite the mediocre sound quality and the constant risk of bad weather, Mitchell says the drive-in movie experience is incomparable.
"It's just something you can't get today," he says. "There are similar things [such as Music and Movies on the Lawn], but there's no true drive-in experience."
---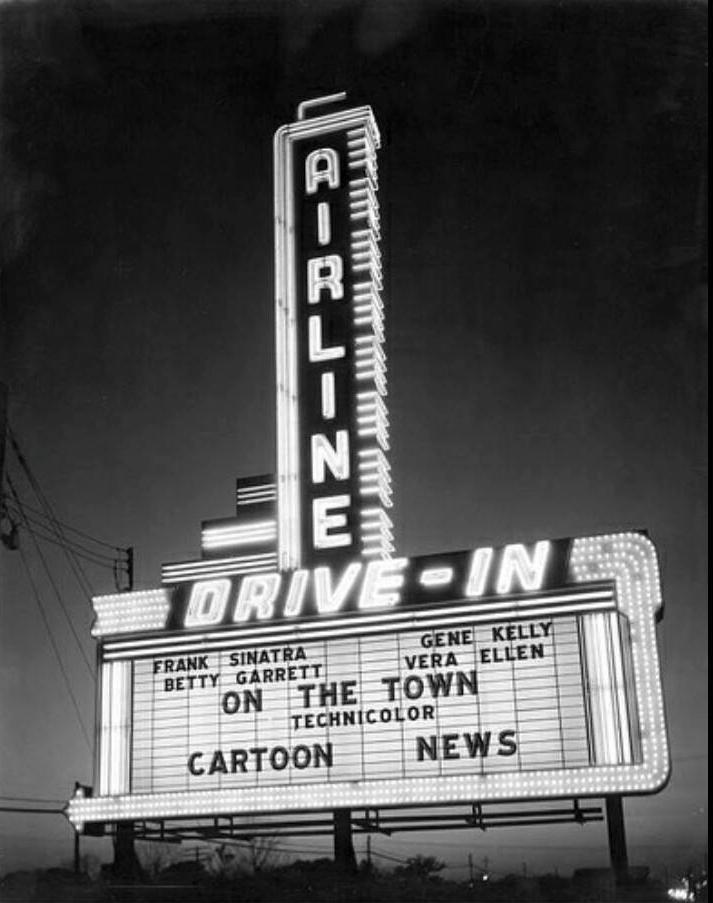 Florida Drive-In
Address: 7200 Florida Blvd.
Lifespan: December 1941–early 1976
Screens and capacity: One screen; 350 cars
What's there now: Cheers Sports Bar & Grill, La Capitol Federal Credit Union and multi-family residential units
A famous movie played there: Roger Corman's The Wild Angels (1966)
Tiger Drive-In
Address: 6117 Airline Highway (corner of Airline and Greenwell Street)
Lifespan: July 1948–mid-1978
Screens and capacity: Two screens; 600 cars
What's there now: Walgreens
A famous movie played there: Joshua Logan's South Pacific (1958)
Rebel Drive-In
Address: 5401 Government St.
Lifespan: February 1952–early 1973
Screens and capacity: One screen; 500 cars
What's there now: Superior Grill, Shoppers Value Foods and BRCC
A famous movie played there: Michael Anderson's Around the World in 80 Days (1956)
Airline Drive-In
Address: 3312 Airline Highway
Lifespan: 1950–1970
Screens and capacity: One screen; 400 cars
What's there now: Highway 61/110 interchange
A famous movie played there: Alfred Hitchcock's Psycho (1960)
Showtown Twin Drive-In
Address: 11111 Airline Highway
Lifespan: August 1969–1984
Screens and capacity: Two screens; 1,000 cars
What's there now: Capitol Buick GMC
A famous movie played there: Francis Ford Coppola's The Godfather (1972; Mitchell says he distinctly remembers seeing this movie here as a teen and being totally in awe.)