---
It's not surprising the national restaurant chain named after the founder's beloved yellow Labrador, Cane, would harness the power of its 180 locations in 18 states to run a holiday campaign to benefit local dog rescues.
"Pet welfare is one of our five areas of focus with regards to our being actively involved in our communities," explains Raising Cane's Marketing Advisor Zach Corbin. "The plush puppy campaign is a great way for us to support this initiative."
Each of the 15 restaurants in the Baton Rouge area is currently selling plush puppies—a small, yellow lab stuffed animal in an elf suit—for $8.99. Each year, Corbin says, more than 1,000 plush puppies are sold in the Capital City.
For the fourth year, Raising Cane's is donating 100% of the local net proceeds to Yelp! Baton Rouge.
"We're very grateful they've supported us since the beginning [of the Plush Puppy program]," says Yelp's Program Director Beverly Theriot. Last year, that support totaled nearly $7,000.
Since its inception in 2010, Yelp has placed approximately 2,000 homeless and neglected dogs and puppies with new families. Most of those dogs were housed and adopted from Yelp's North Baton Rouge no-kill shelter.
Recently, due a change in the status of the property, the rescue is in the process of vacating the North Baton Rouge shelter. While the board has been evaluating leasing or buying other properties, Yelp has begun to transition into a foster-based program.
"Yelp is an outstanding organization helping to care for pets all over Baton Rouge," Corbin says. "We feel as though it's important to help support this important organization who does so much for pet welfare in our hometown and headquarters."
Plush puppies are available throughout the holiday season, while supplies last.
---
Creature feature
---
Yelp's cuddly canines who will benefit from Raising Cane's 2015 Plush Puppy promotion include:
---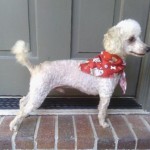 Bailey is a 4-year-old male poodle. Weighing in at 9 pounds, he is a very sweet, loving lap dog. He also enjoys the company of dogs his size. When Bailey came into rescue, he was neglected, matted and heartworm positive, a condition for which he is being treated. Because he is small and a little timid, he is best suited to a home without young children.
---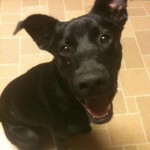 Jake is a beautiful 1-year-old lab/shepherd mix, who is happy and playful. He is eager to please and sweet as can be. He is dog friendly and loves everybody.
---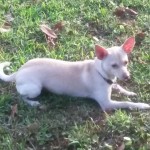 Lady Bug is an 8-month-old, 8-pound chihuahua. She is very sweet and very playful.
---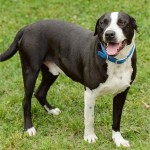 Oscar is a calm, 4-year-old, large terrier mix. He has a great temperament and gets along with other dogs and has been fine around cats.
---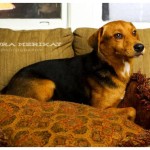 Velvet is a young, female shepherd/beagle mix.
---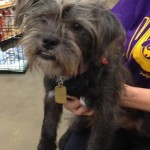 Leo is a sweet, loving, playful pup, 10-month-old schnauzer/poodle mix. He loves kids and other dogs and is learning house manners in his foster home.
---
Many other puppies and dogs are available at Yelp! BR.