Jennifer Palpallatoc
,
@hauteofftherack
Age:
24
Fashion blogger and style consultant (
hauteofftherack.com
)
Followers:
41,000
---
As a style blogger, Jennifer Palpallatoc works with plenty of fashion brands to help promote their products in unique ways. However, she isn't showing off borrowed items or freebies—she owns and carefully selects each item herself. Palpallatoc's work on the south Louisiana fashion scene has her dividing her time between Baton Rouge and New Orleans lately, so she says, "I feel like my home is pretty much my car."
When did you start Haute Off The Rack?
I launched Haute Off The Rack (the website) in February 2012, but I didn't create an Instagram account for my blog until 2013. I had no idea how valuable Instagram would be to my business.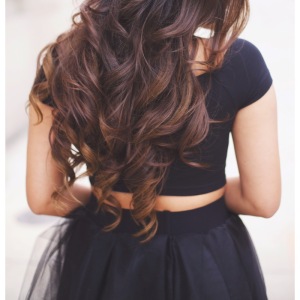 What do you think has made your Instagram feed so popular?
I feel like I owe a huge part of my successful Instagram following to all of the amazing photographers I have worked with, especially my current photographer, Kaela Rodehorst Photography. We've been working together for almost two years now, and she even recently traveled to New York Fashion Week with me. She attended all of the parties, shows and meetings that we had scheduled and captured every moment, as well as tons of street style and other fashion bloggers from all over the country.
High-quality photos are key to gaining new followers. However, I still post a lot of my own iPhone photos, which is just as important. Your followers love to see what you're doing in that exact moment just as much as they enjoy your professionally edited photos.