Sponsored by  

Facial and body treatments without surgery have gained popularity in the eyes of both consumers and doctors alike. Apart from being noninvasive, they offer more benefits like no downtime, zero risk of infection and no scars on the body due to the procedures.
You stick to nutritiously balanced diets and get regular exercise, but no matter how many sit-ups you do, those little areas just won't disappear. Saddlebags and muffin tops, bra fat and underarms—you don't have to go under the knife to fix it. Plus, you can select which part of the body you like to tone down to that perfect shape.
Here's the lowdown from Weiler on your nonsurgical options.
HAIR: Ditch the razor for a laser hair removal membership.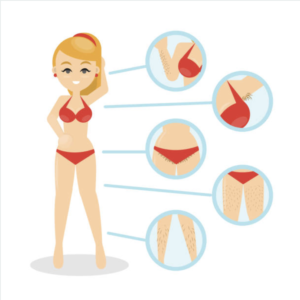 Shaving is more of a hassle than anything else. There's the annoying prickle when you haven't shaved, or having to take the time to shave your legs and underarms before you pull on that cute sundress. You know the feeling. There is an easy solution for your unwanted hair woes: Laser hair removal could be the best service for you. Weiler Plastic surgery has several packages tailored to your particular needs.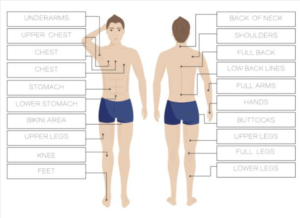 Laser hair removal is approved by the FDA specifically for long-lasting hair reduction, and it is a much faster procedure than electrology. The WPS Unlimited LHR program is a membership program that allows you to receive unlimited Laser Hair Removal for as long as you are a member. There is no startup fee and you are free to cancel after six months. This isn't just for ladies—LHR can treat hair on underarms, legs, bikini area, chest, back and face.
BODY: Try SculpSure for fat reduction.
Actual patient 12 weeks post two treatments of SculpSure|Surgeon: Dr. Jonathan Weiler
The world's first FDA-cleared laser treatment for noninvasive lipolysis (breakdown of fats). SculpSure can treat areas around the abdomen, waist, flanks, hips, legs, thighs and even back. It takes about half an hour, and you'll have no downtime at all. SculpSure works by heating up your fat cells above the temperature where they are viable. With SculpSure, there's no massage or kneading required after the treatment, and there's no bruising. You can go right back to your regular schedule. You'll start to enjoy the results about six weeks after your treatment, reaching your optimal results at 12 weeks. Though some people get the results they want with just one SculpSure treatment, it may take as many as four treatments to get the results you desire.
Tighten up your skin with Infini RF microneedling. 
Infini uses microneedles to deliver focused heat (radiofrequency) to the layers under the skin. Basically, they're poking and heating our skin to trigger the body to produce collagen and fix the damage. The extra collagen fills in the gaps and valleys that are scars, wrinkles and general loss of volume that makes our skin look saggy and aged. Weiler uses Infini RF microneedling to improve and treat skin rejuvenation, wrinkles, acne scars and stretch marks.
For more information and before and after photos, visit weilerplasticsurgery.com or on Facebook and Instagram @weilerplasticsurgery.