---
Madeline Ellis sees her house as a blank canvas. The jewelry artist's home design draws on many influences, including her background in landscape architecture and her international travels.
Despite such rich material to work with, Ellis avoids holding her design to any one particular "look." Instead, visitors to her Perkins Road overpass area home will find a predominantly white space with natural light from plenty of windows. The space serves as the backdrop to her design ideas—a true whiteboard of inspiration and experiments played out with paint and furniture.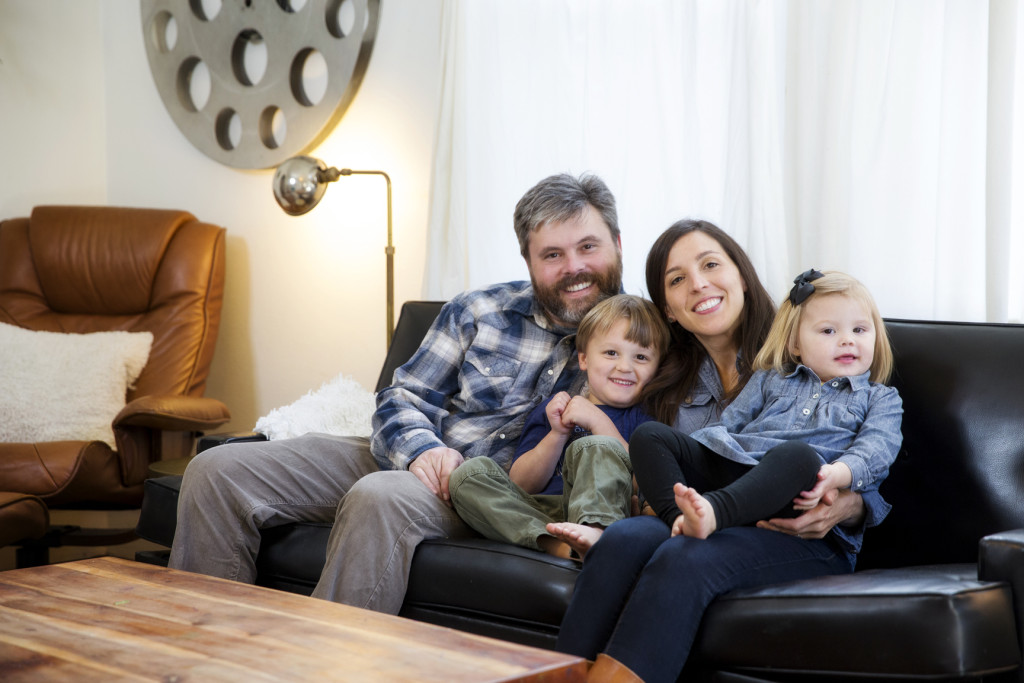 ---
"I like the things I like," she says, adding that she does her own design work and was not afraid to incorporate two small children and pets into both the practicality and execution of her design scheme.
"We love to experiment, and we constantly change things up," she says of working with her husband and business partner, Dawson, who also has a degree in landscape architecture (both Ellises studied at Louisiana State University). "Our back room has been a porch, a bathroom, a utility room and an office, and we are renovating it now to be a sitting room. It might sound crazy, but we truly enjoy it."
Ellis espouses the same design aesthetic—clean lines and simplicity—that goes into her delicate, soulful jewelry. Each of the furnishings, inside and out, has a story, whether it's a sentimental heirloom or a piece "upcycled" from something else. Their picket fence, for example, was fashioned from wood reclaimed from about six other fences. Ellis herself created most of the art hanging on the walls. "We've been really resourceful," she says.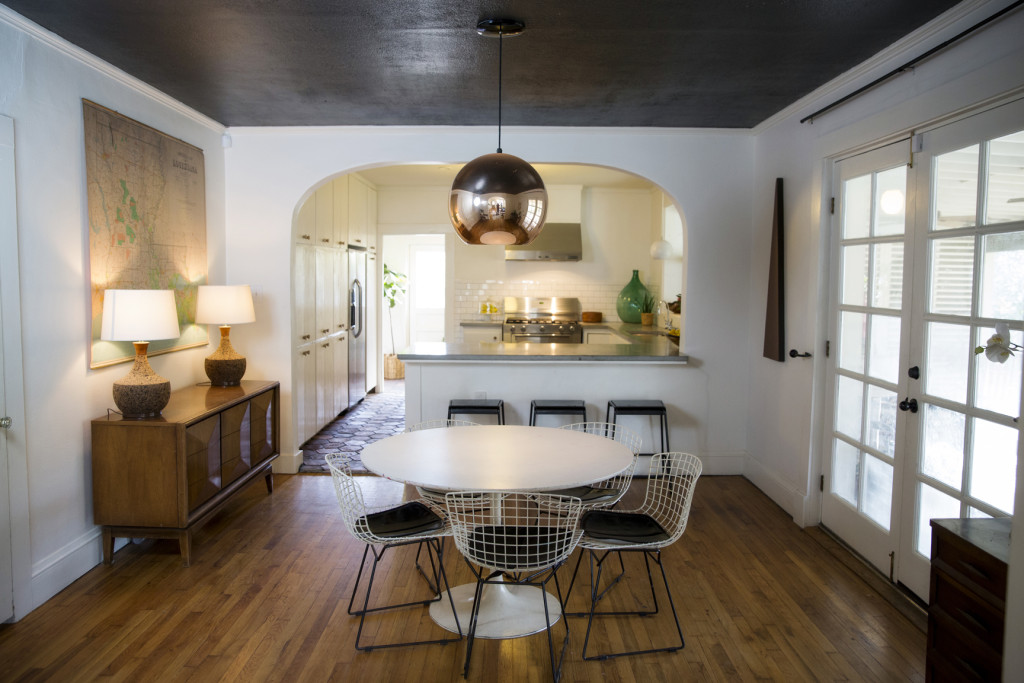 ---
The home features plenty of interesting textures. "I love natural things; I love leather, wood, fur," she says. "I like shiny metal and brass and old, old rusted stuff." More importantly, she loves playing with the juxtaposition of those textures against each other. "Putting those things next to each other highlights each thing's essence more."
Her favorite room? The living room—but not for any one piece of furniture. Ellis loves the purpose it serves and the people who gather there.
This year, Ellis is considering stamping a pattern onto the walls. She's also currently making kiln-fired wall planters to raise the home's greenery out of the way of their young children.
And although she says that having youngsters makes it difficult to tackle some of the larger projects the couple would like to address at home, she actually finds ways to make them part of the process. Her 4-year-old son is already a veteran of painting a room and mudding an archway.
Her favorite part of the design process? Planning. "I do get a lot of satisfaction out of researching things and thinking about it. It's fun to actually do it and then have it be done … but then I'm automatically on to the next thing."