---
The first greeting upon entering the in-progress new home of Ann Connelly Fine Art is a low bark and a wagging tail from Connelly's rescue dog, Brother.
Next is Connelly herself, tucked into a tiny kitchenette, arranging plates of grapes and salad onto a little lunch cart.
The staff, a close-knit and finely tuned nucleus of mostly long-term employees, typically shares lunch in the gallery every day, even in this new space as work continues.
It's early March, and the staff is preparing to open the new space to the public in just a few days.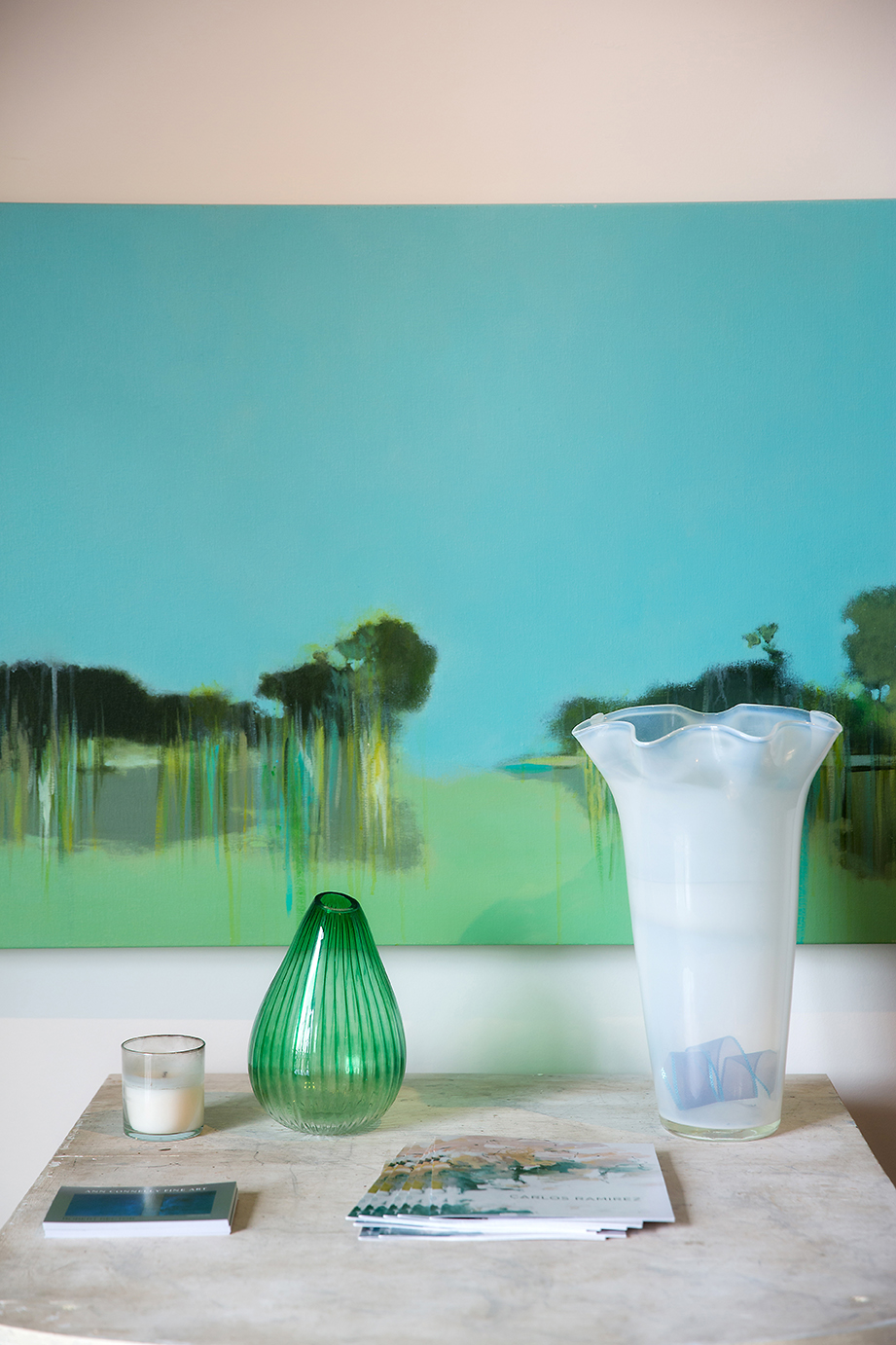 There's no pretentiousness here, in either the gallery itself or the way it's coming together. Connelly and her team do all the work themselves, with her husband, Paul, serving as contractor and her 18-year-old son, Michael, helping hang installations in the gallery. Over the past 30 years, the business has grown thanks to human connections—from buying trips across Europe and the U.S. to building relationships with up-and-coming artists and personally hanging artwork on clients' walls.
"One handshake and one referral at a time," Connelly says of her business model.
Even the choice of the new location for the gallery is deeply personal for her. She and her husband first spotted the lot on Lobdell Avenue 20 years ago and have been dreaming of moving into it ever since. They began developing what they dubbed Studio Park in 2015. Now, surrounded by Studio Park tenants such as the Gilded Lily and Anne James Hair Salon, Connelly feels ready to put down permanent roots after relocating from their smaller digs in the Southdowns Shopping Center.
The approximately 4,600-square-foot property comes complete with an outdoor party area canopied by sprawling oaks. Inside, the new construction is flooded with natural light. A catering kitchen and expansive painting storage represent everything Connelly's team has been working toward all these years.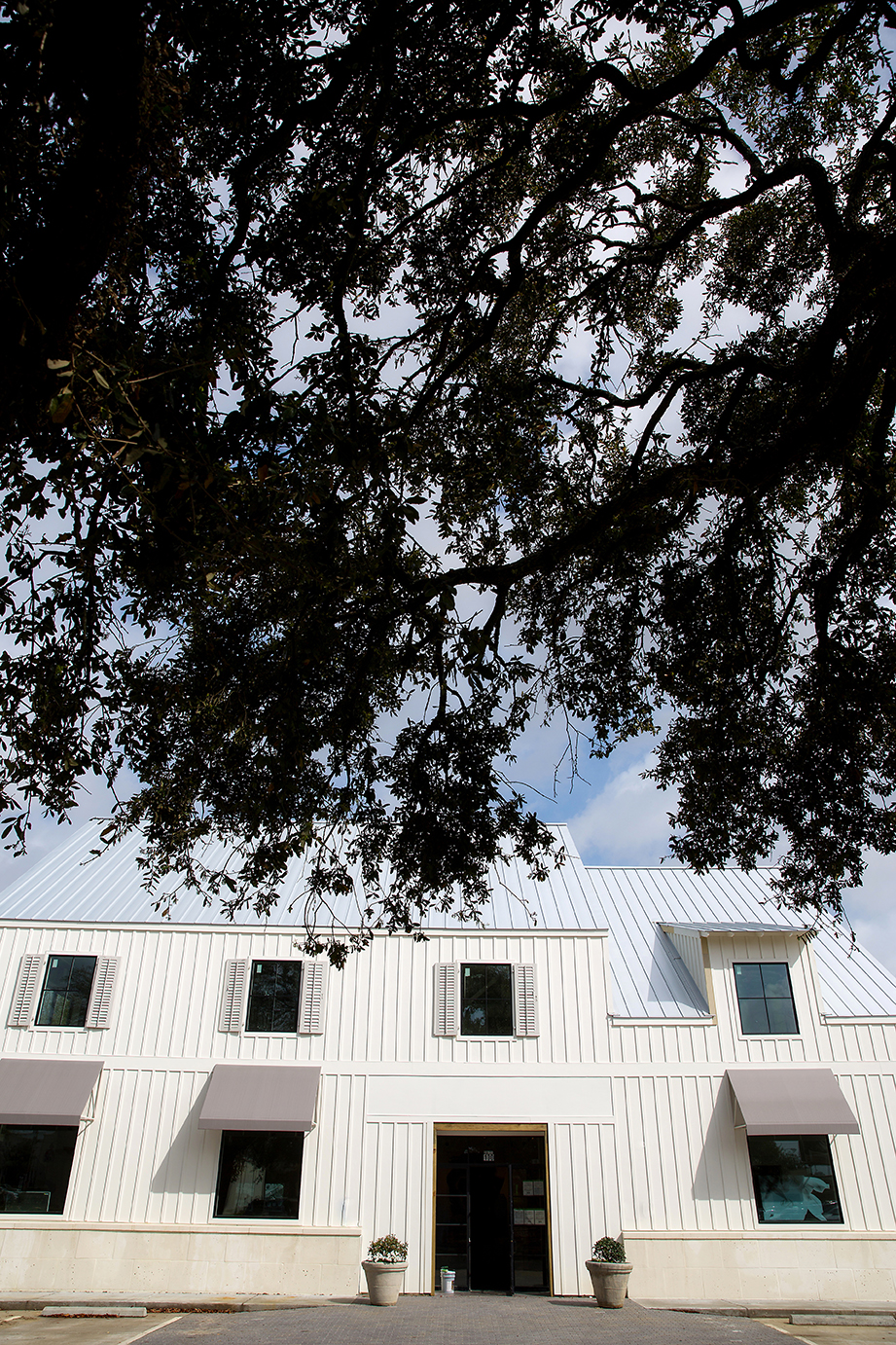 Located next to Connelly's office in the gallery, a small space dedicated to collaborating and creating will allow the team to try out everything from chandelier design to fiber art, while the gallery's collection continues to broaden. Connelly points out towering flower sculptures along one wall, made by LSU alum Megan Singleton using wire and pulp pulled straight from Louisiana marshes. It's an example of the gallery's forecasting vision of art trends like salvaged materials.
"This is like the catalyst. We have the building that's specially made for us; now we have the components that we need to take the next steps that we want to take," says Connelly's longtime right-hand woman, 27-year-old Chelsea Norris. She's perched on a gallery couch over an antique overdyed magenta rug. "We're going to be working with our glass artists in New Orleans to make little baubles for chandeliers. And then maybe the next time, it'll be about making antique mirrors with beautiful European frames."
It's not only the space and selection that's expanding: Connelly has renewed her focus on offering art at every price point, aiming for everyone from young professionals to luxe banks to be able to "collect authentic." Her vision is a Baton Rouge where no art collector has to settle for tired prints or copies instead of one-of-a-kind pieces by established contemporary artists.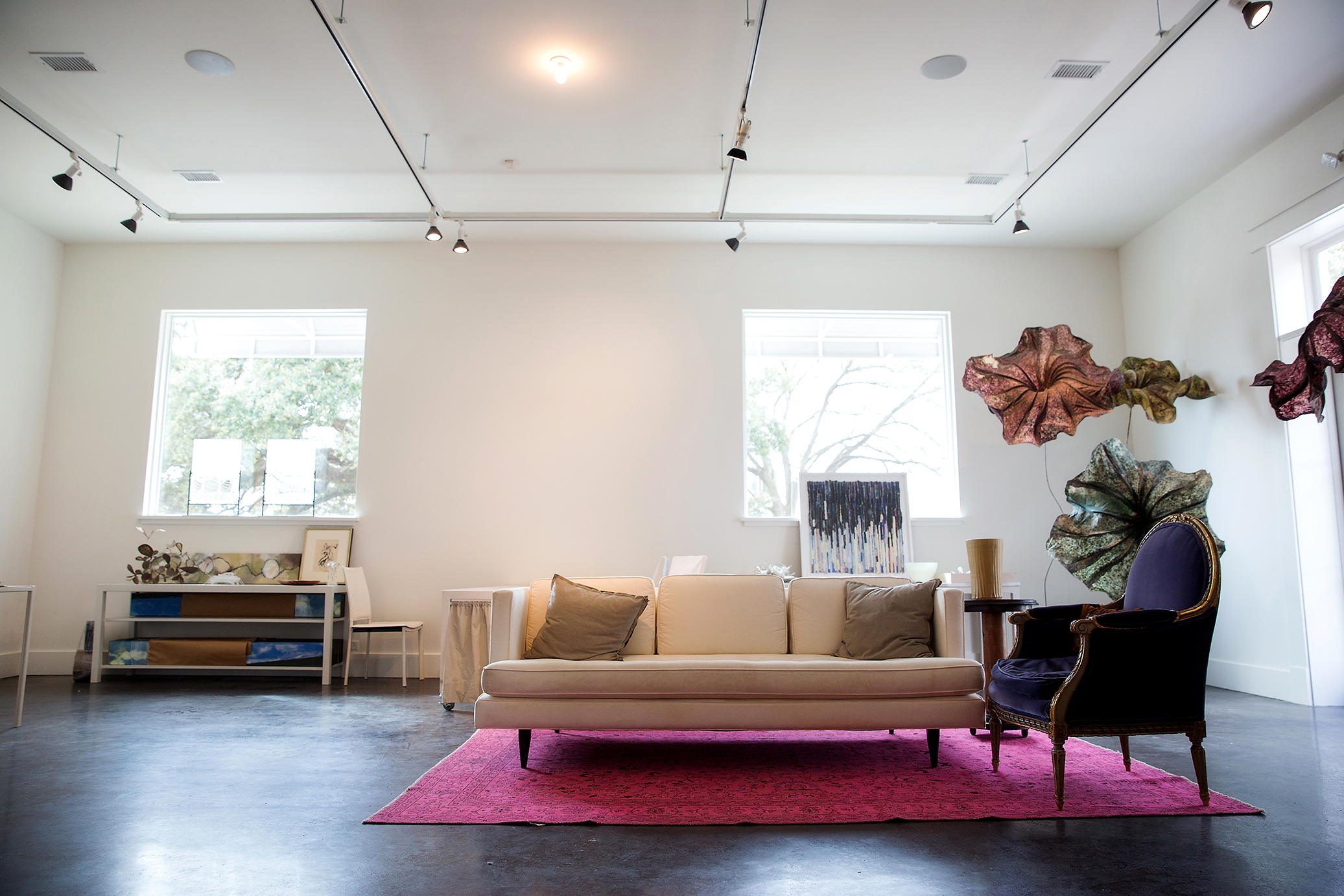 "We're all about collecting authentic, so we want to bring works that are a less expensive line to more people," Connelly says. "What we want to do is to continue to offer authentic, quality works in a broader price range. We're going to show more works on paper, but they're still going to be that high quality, unique experience that we look for in a gallery like this."
Each element of the new space is designed with this "experience" in mind. Massive parlor doors inspired by Connelly's New Orleans childhood will be used to partition parts of the gallery off for private parties or presentations to corporate clients. Customer handler Nanci Gaddy's desk sits right up front—the first thing any visitor encounters upon entering the gallery—to ease in even the most novice art enthusiast or collector.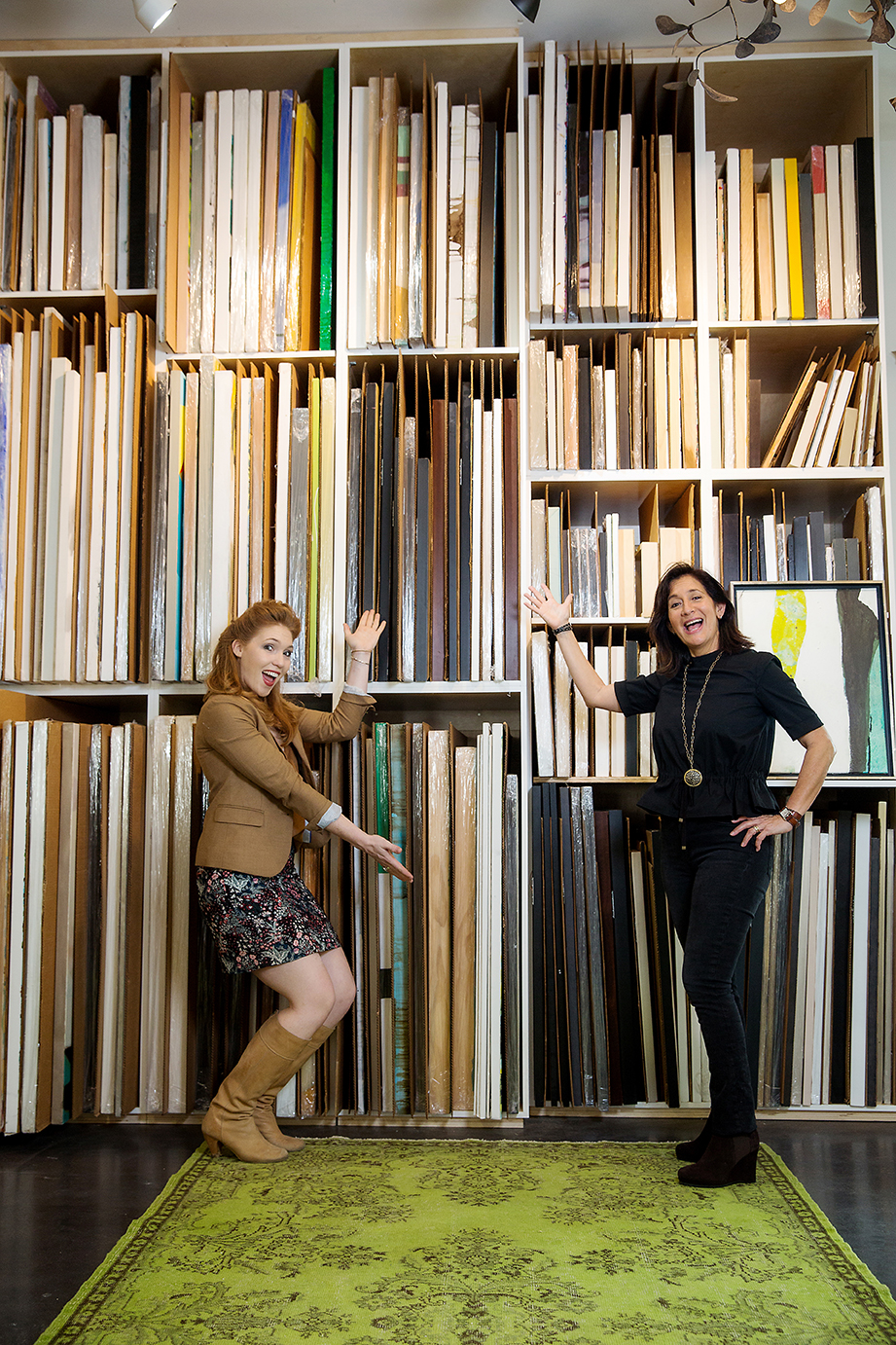 It's an immersive, striking gallery, from its floor-to-ceiling windows to the many niches and nooks for those one-on-one connections. It's a space designed to lead the charge without leaving any customer behind.
It all comes back to authenticity, the heart of what Connelly does. Art, she believes, should be approachable for everyone. After all, good art is just an expression of what we all are—human. annconnelly.com
---
This article was originally published in the April 2017 issue of 225 Magazine.