View original art, listen to live music and sample tasty eats from dozens of participating restaurants as Mid City's signature spring art hop, Hot Art Cool Nights, gets underway this Friday. Like its fall cousin, White Light Night, the free walkable event is organized by the Mid City Merchants Association and takes place across an approximately 2.5 mile-stretch of Government Street. 
"Hot Art Cool Nights always happens the Friday before Mother's Day, so it's a great place to do some last-minute shopping for Mom," says Mid City Merchants Association President and Circa 1875 owner Garrett Kemp. "We're expecting a big turnout."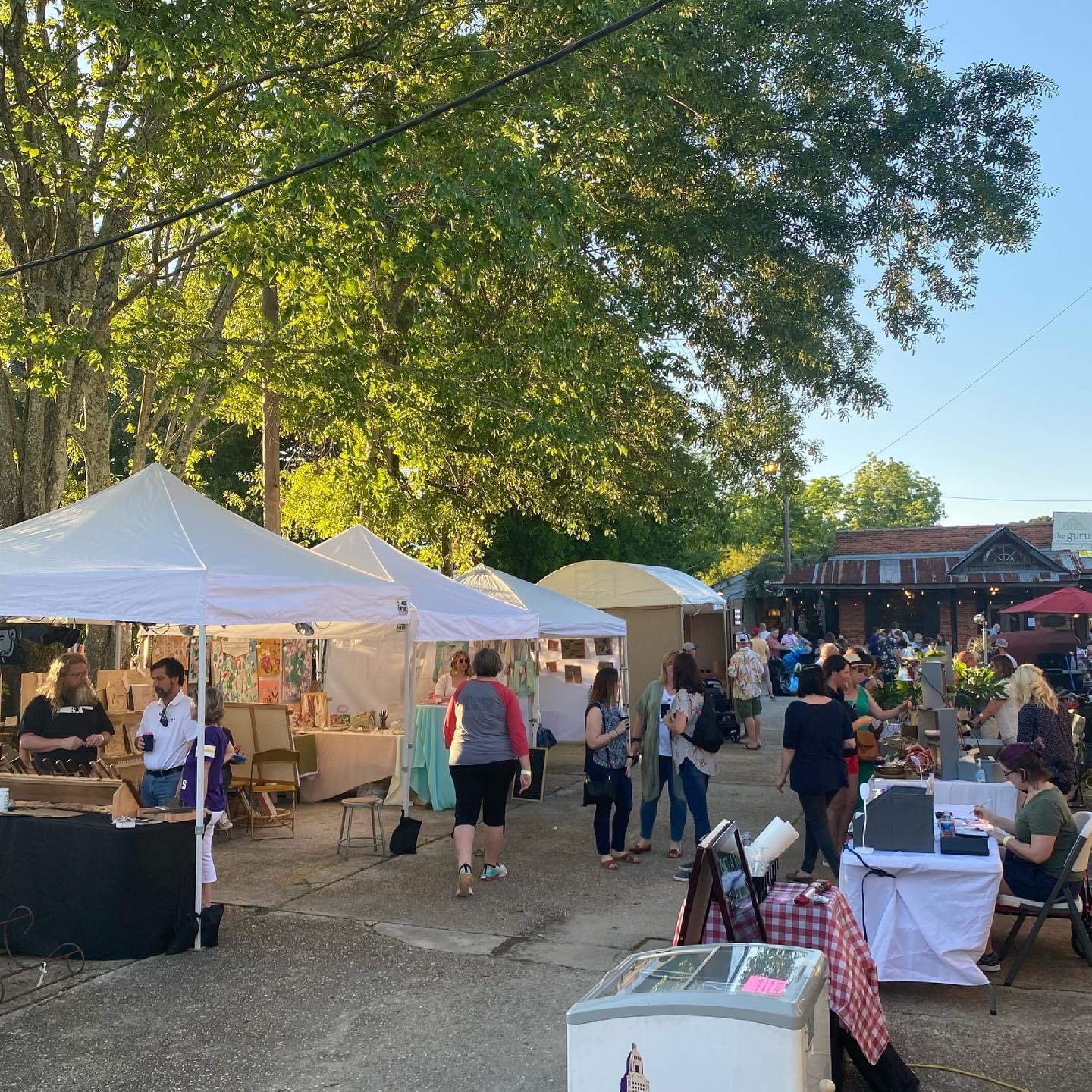 Historically, White Light Night has been the bigger of the association's two arts gatherings, attracting an estimated 10,000 to 15,000 people, Kemp says. But in 2022, Hot Art Cool Nights attracted similar numbers, and enthusiasm remains high for community events in the post-pandemic era. About 50 merchants will participate from Government and 14th Street on the west end to Jefferson Highway and Goodwood Boulevard on the east. Many merchants will host local artists and makers. Some will host music and many will sell food.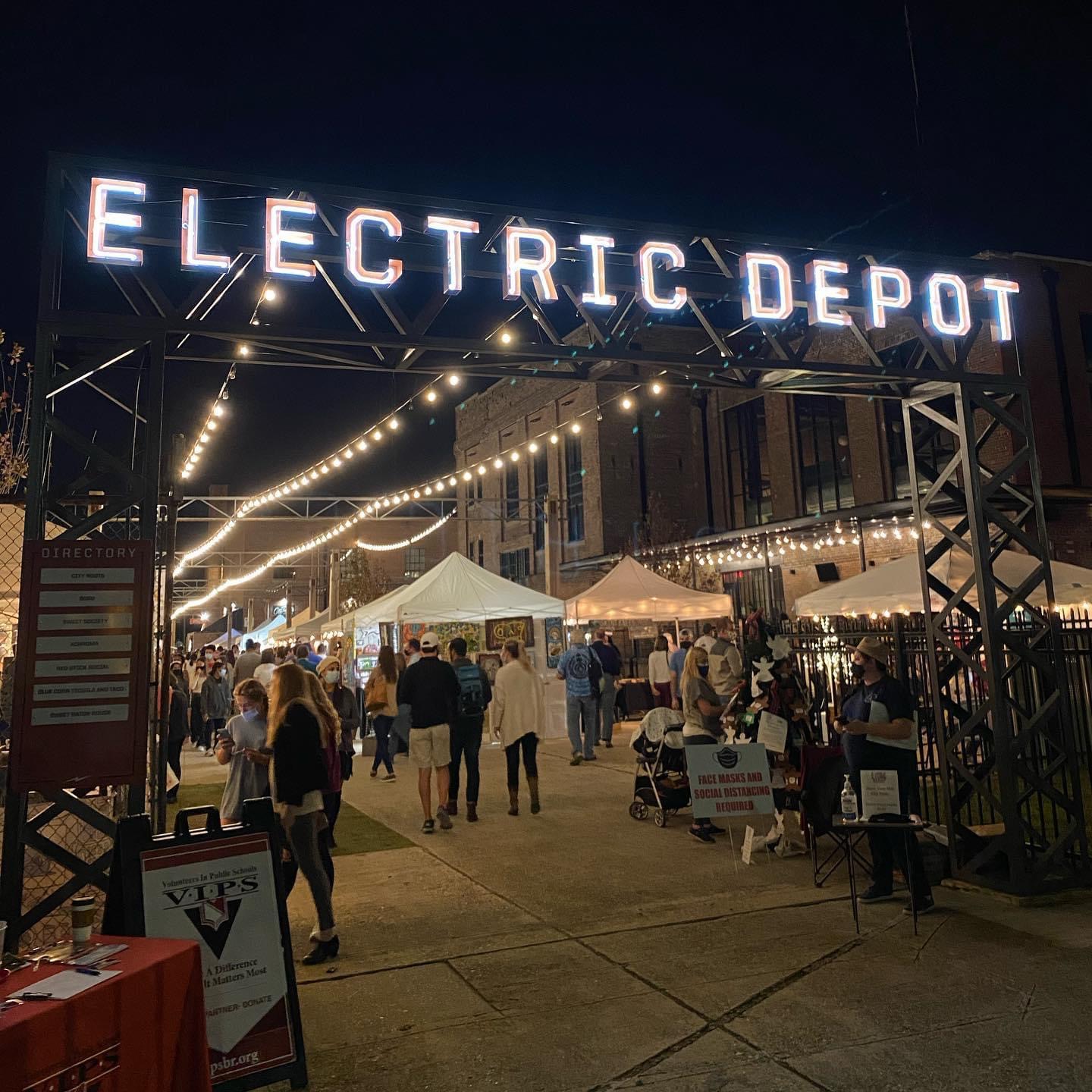 "Everyone's business will approach it a little differently," Kemp says. "They'll have different front-facing things for people to do. Now that the road diet is complete, we encourage people to park or rideshare and use the bike lanes to visit different businesses on foot."
Pedestrian and bike lanes are now located on both the north and south sides of Government Street. Scattered thunderstorms are predicted for Friday, but the event will take place rain or shine.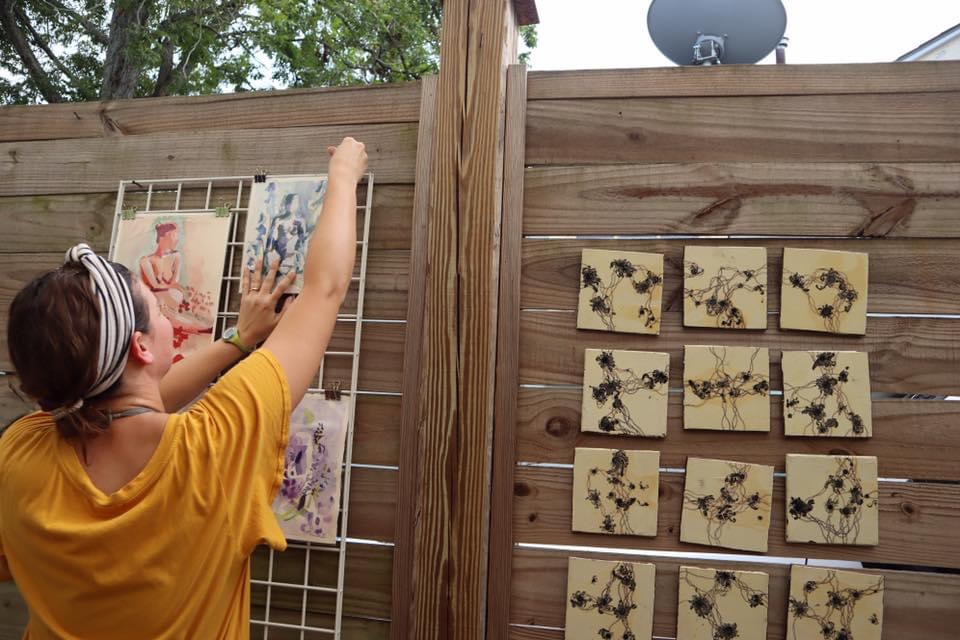 Many visitors hit favorite clusters of activity, making it possible to visit a number of different experiences in a short distance.
At Electric Depot, retailer Local Supply will host a makers fair with about 60 booths; and Red Stick Social will host live music from Werewolf, along with $4 margaritas, jambalaya and boiled crawfish. It's also a great time to try the development's latest restaurant, KOK Wings & Things, which opened last Saturday.
A short distance away in the Circa 1857 complex, expect to see live music from Zachary McClain and Nouveau Soul, drink specials from Leola's and lots of artists and their works inside Circa and Mosaic Garden. 
Further east, Baton Rouge Music Studios will feature a line-up of youth bands playing cover songs on the lawn outside. Next door, check out the artwork at Planned Parenthood, then head to Cannatella's Italian Grocery for a bite to eat, a bottle of wine or a take-home dinner. Jump across the street to Mid City Beer Garden for a craft beer or cocktail.
Midway down Government, Square 46 also makes for a lively stop. Mid City Artisans and Frameworks Gallery will feature vibrant works by local artists, while Bistro Byronz and Tap 65 offer covered outdoor seating and drinks specials. 
At the east end of the thoroughfare, stop by Reginelli's Pizza for a fresh pie, or head a few doors down to Red Stick Spice Co. for mini cooking classes offered at 6:30 and 8:00 p.m. Topics include how to make global "hot pockets" and sushi hand rolls. Don't forget to check out Coyote Moon's new location across the street in Goodwood Village. 
Hot Art Cool Nights takes place Friday, May 12 from 6-10 p.m. For updates and a full list of participating merchants, visit Mid City Merchants on Facebook or Instagram.