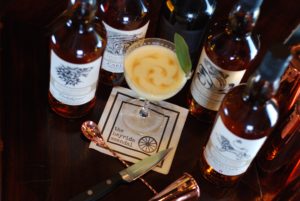 We're a haven of red velvet, white marble and dark secrets. Where classic concoctions and sophisticated debauchery are served in equal measure.
Hayride Scandal—An experience like no other.
Named one of the  South's Best New Bars by Garden and Gun Magazine, Hayride is a celebration of Louisiana's scandalous past, a setting fitting for a miscreant politician or provocative fan dancer. Hayride Scandal is not everyone's cup of whiskey. But everyone agrees there's nothing else like it.