When Baton Rouge native and author M.O. Walsh released The Big Door Prize in 2020, a dose of small-town escapism served readers well. inRegister reviewed it in December of that year, and now, on March 29, Apple TV+ will release the first three episodes of a 10-part series adapted from the novel. Featuring a sleek and subtly sci-fi version of Walsh's plot—co-produced by Walsh himself, who also served as a consultant–the show is set in the fictional town of Deerfield, Louisiana (though the show's trailers suggest a switch to a more nondescript, middle-America location).
The show—and the novel—follows a collection of characters in the wake of a strange and sudden change to their everyday routines: a local shop's purchase of a DNAMIX machine (called Morpho in the series trailer), an arcade-game-like device that claims to reveal a user's "true potential." What happens next is an avalanche of dysfunction, with characters faced with the choice of maintaining their current lives or upending everything to follow a new path, a notion which in the Apple TV+ series seems particularly daunting to the character of Dusty, played by Bridesmaids' Chris O'Dowd, who until the arrival of the machine had never thought to question the quiet comfort of his domestic life as husband, father and schoolteacher.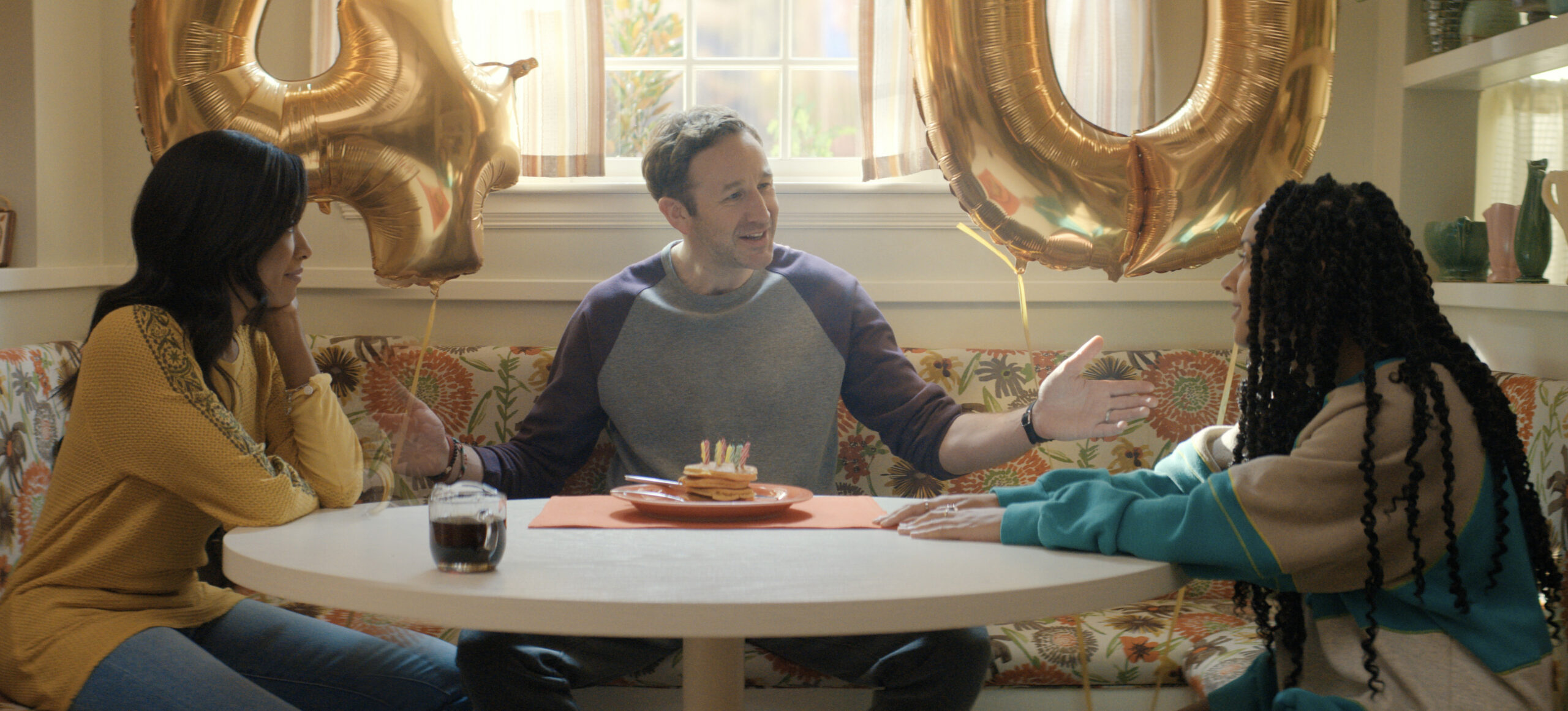 "From a character point of view, it was interesting to me because I play a lot of, for want of a better term, boy men—a lot of characters with arrested development who have never moved out of their more juvenile intentions. And so this is very much a character whose main conflict is more of a midlife conflict," said O'Dowd in an interview with Slash Film. "In lots of ways, the world is creating the same type of atmosphere that somebody going through a midlife crisis would be feeling. And that as a character trait was interesting to me because I can see loads of people around me going through that right now. And obviously, the pandemic and everything has sped that up. But even without all of that, it's a character who's a little bit older and is therefore dealing with problems that a lot of characters that I've played before don't."
As for whether the residents of Walsh's town choose to follow their "destiny" or remain true to their choices, well, we'll just have to tune in.
This story originally appeared in inRegister. To keep up with inRegister, subscribe to the free [email protected] e-newsletter here.