---
PERFORMING ARTS
Opéra Louisiane
WHAT'S ONLINE: Artistic Director Michael Borowitz's live chats on Facebook with guest artists from previous productions, dubbed "Maestro-tini." There's also an ongoing Facebook trivia series, and the organization has uploaded previous performances to its website for free. "It's been a great way for patrons to feel like they are still connected," says Sinella Aghasi, Opéra Louisiane's associate director.
WHAT'S NEXT: Watch for more of the "Shifting Gears" performances, where masked opera singers belt out opera favorites in outdoor spaces. On Oct. 16, the company will stage a virtual production of The Barber of Seville, cast entirely through popular vote in an online fantasy draft in August. The "Lunch with Leanne" series returns in November with four virtual shows featuring singers from across the country and a Zoom meet-and-greet. In December, the holiday performance of Amahl and the Night Visitors returns, though details were still being ironed out at press time. operalouisiane.com
---
Baton Rouge Ballet Theatre
WHAT'S ONLINE: A recorded performance of pieces from She Moves …, which was postponed this spring. Masked ballet dancers took the stage in July and performed the Suffragette-inspired pieces before empty seats at the Manship Theatre. It's now available online for a small fee. "It was very important for us as an organization run by women to celebrate this," says Co-artistic Director Molly Buchmann. "We wanted these new pieces that these choreographers and dancers put their hearts and souls into to be put on film."
WHAT'S NEXT: In mid-October, BRBT's Youth Ballet and company dancers perform Midnight Magic, which will also be posted online. While the massive holiday production of The Nutcracker: A Tale from the Bayou was unfortunately canceled, BRBT still plans to host smaller holiday events in November and December. "The Nutcracker Sweets" will be a three-part Zoom series for kids with storytelling, dancing, treats and crafts available for pickup, and appearances from the ballet's dancers. batonrougeballet.org
---

Of Moving Colors
WHAT'S ONLINE: Components of the spring "CityBound" series, with videos of dancers around the city, and nearly a dozen "IttyBitty" videos that feature short movements taught by the dance/theater organization's network of dancers. "Leaning on that uncertainty from the pandemic is exactly what performing arts companies are having to do all across the globe," says Artistic Director Garland Goodwin Wilson.
WHAT'S NEXT: The Byrde's Dancers Scholarship Luncheon on Sept. 17
in-person and through Zoom at the Old Governor's Mansion. The event raises money for underprivileged kids to train with OMC for its annual "Kick It Out" show in January. The company is also developing an arts enrichment program for area 9th grade English classes that acts as a "virtual field trip" featuring a video performance of Romeo & Juliet. Meanwhile, the company's adult dancers will be gearing up for next April, when OMC plans to host a spring concert with three dance works. ofmovingcolors.org
---
Baton Rouge Symphony Orchestra
WHAT'S ONLINE: The BRSO @ Home series, which features nearly 40 performances from the orchestra's musicians sharing their talents solo from their homes. "When the pandemic started, a lot of them really kind of dug in and created a lot of art," says Executive Director Eric Marshall. "They were at home with nothing to do, so you had this wealth of creativity."
WHAT'S NEXT: Sept. 17 brings the start of the Lamar Family Chamber Series, with four shows featuring small ensembles. The September show takes place at First Presbyterian Church and features a flautist, guitarist and baritone vocalist. The rest of the series includes Bachtoberfest on Oct. 16, the String Quartet on Nov. 12 and Holiday Brass on Dec. 16. Another special holiday concert will be Dec. 6 at Houmas House & Gardens, and BRSO intends to return to full orchestra performances in the spring. brso.org
---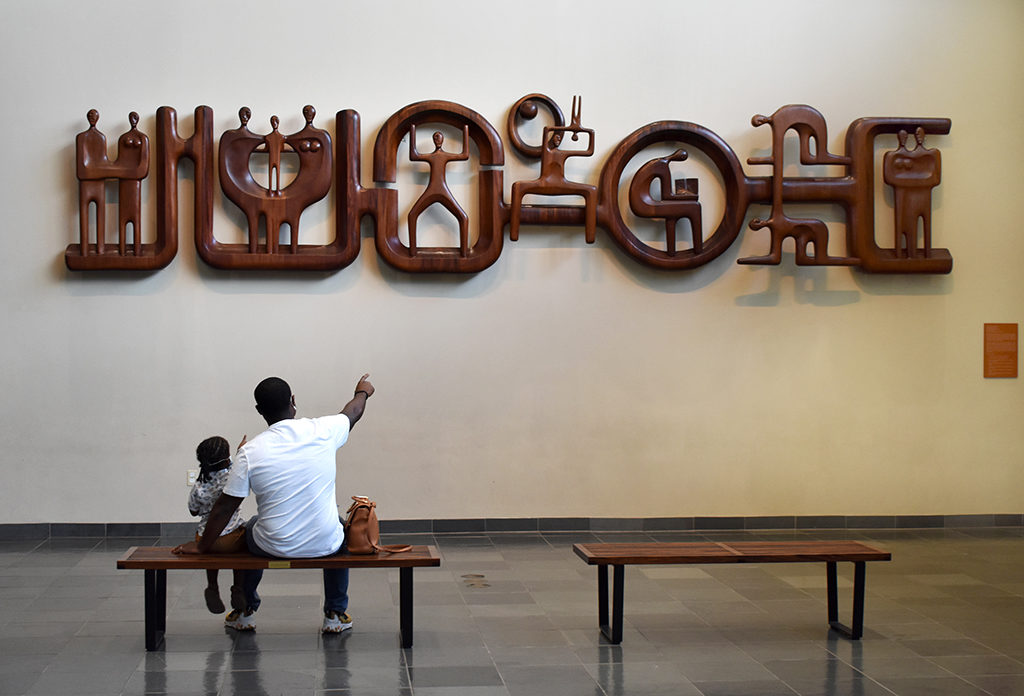 ART GALLERIES, MUSEUMS and VENUES
Louisiana Art & Science Museum
WHAT'S ONLINE: Regular updates to
virtual-lasm.org with educational resources, videos and activities for a variety of age groups. That's become more important now that the museum likely won't be welcoming school field trips in the fall. "We had never really done virtual programming before, so this has really pushed us out of our comfort zone and enabled us to think differently about how we reach our community," says Frances Lee, director of communications.
WHAT'S NEXT: The museum's annual gala will go virtual Sept. 25, with several Facebook Live streams leading up to the event to preview silent auction items. The gala's "water" theme coincides with a new exhibition of water-inspired works by 12 Louisiana artists. The museum launched "Cosmos: Imagining the Universe" and an exhibition of landscape paintings by Will Henry Stevens in August. Both will stay on view through next summer. Also, an exhibition of Frank Hayden's sculptures has been extended through January. lasm.org
---
LSU Museum of Art
WHAT'S ONLINE: A library of artist talks is up on its YouTube channel. There are also instructions for at-home art activities through social media. Courtney Taylor, curator and director of public programs, says the online programming has inspired the team to find ways to use Google Classroom and even 3D scanning to bring art to kids who might not be able to visit the museum now. "It's good to create something that can be used forever by teachers," she says.
WHAT'S NEXT: On Sept. 17, the museum debuts a new exhibition by Letitia Huckaby, featuring quilted photographic works inspired by her connections to Louisiana. In October, the museum brings "Southbound: Photographs Of and About the New South." The museum is planning virtual talks with Huckaby as well as other artists this fall. The currently-on-view "Living with Art: Selections from Baton Rouge Collections" will end its run Sept. 27. lsumoa.org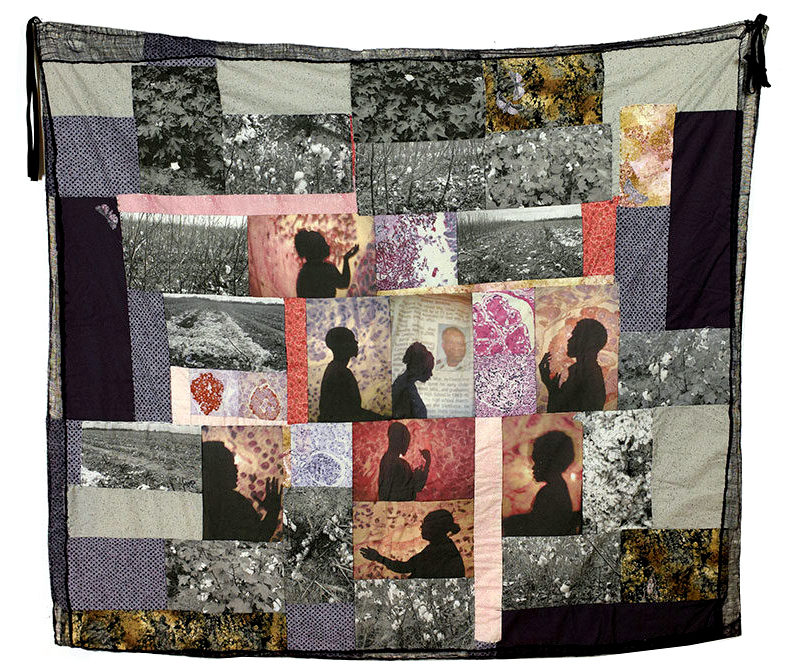 Extended viewing
The COVID-19 pandemic has led many museums to extend shows that were otherwise set to end this spring and summer. "We don't want to invest heavily in shows that no one would have a chance to see," says LSU Museum of Art's Courtney Taylor. "Luckily our art lenders and donors have been extremely helpful and flexible during this time."
Curators have also made plans to stretch out future exhibitions, rotate them less frequently or add more in-house exhibitions from the permanent collections—partially to give visitors more time to see the art, but also to compensate for staff and budget cuts.
"This allows us the chance to take a breath and also show off more of our permanent collection, which we don't get to exhibit very often," says Louisiana Art & Science Museum's Frances Lee.
But extended exhibits present another challenge: "Anything sensitive to light or works on paper, that's not something we can extend for too long," Taylor says.
---
Baton Rouge Gallery
WHAT'S ONLINE: A treasure trove of twice-a-week Facebook videos called "Artists in Residences" where local artists show off their studios. You can also still find "The Flat Curve Gallery" where more than 500 artists have submitted artworks created during the pandemic. "[At the time,] we didn't feel good about just throwing up our hands and saying, 'We're closed.' We wanted to still be of service to the community," says Executive Director Jason Andreasen.
WHAT'S NEXT: September brings the long-awaited return of regular monthly artist member exhibitions. This month features photographs of wading Louisiana birds by Mary Ann Caffery, abstract prints by Rosemary Goodell, mixed media pieces by Malaika Favorite and sculptural works by Michael W. Howes. batonrougegallery.org
---
Manship Theatre
WHAT'S ONLINE: The multi-faceted venue created a virtual cinema this summer where patrons could purchase a ticket to stream films. It also created a "Manship Musical Moments" video series on social media with short performances from local musicians. Its summer camp and kids musical went online, too.
WHAT'S NEXT: While the virtual cinema experience is still going on, film screenings returned to the theater's big screen in July with everything from Purple Rain to The Goonies. Many concerts and other performances at Manship that were scheduled for this year have been rescheduled for 2021. manshiptheatre.org
---
THEATER
New Venture Theatre
WHAT'S ONLINE: Video discussions with artists about supporting Black theater. Every Sunday, New Venture hosts an open mic night on Instagram. Executive Artistic Director Gregory Williams Jr. says the team also plans to offer online master classes with Broadway actors, renowned professors and screenwriters.
WHAT'S NEXT: Though the African-American theater company had to cancel productions of Annie and The Bodyguard this spring and summer, Williams says it will not be performing live this year or rescheduling any of the canceled shows. But the company plans to start performing all new live productions again in February 2021. newventuretheatre.org
---
Playmakers of Baton Rouge
WHAT'S ONLINE: Executive Director Todd Henry started the Facebook Live series "Playmakers Live" this spring—a variety show, talk show and musical theater showcase all in one. July brought a virtual children's musical, The Show Must Go Online!, followed in August by a Zoom production of 10 Ways to Survive Life in a Quarantine.
WHAT'S NEXT: A fundraising campaign in September for the 38th season, called "38 Days of Giving." Playmakers will also start an online series with a chance to purchase tickets to view archival footage of classic Playmakers shows.playmakersbr.org
---
Red Magnolia Theatre Company
WHAT'S ONLINE: While the fledgling women's theater company had to cancel its spring events and wasn't able to hold online events, it did co-sponsor a screening of the 2015 film Suffragette and the partnering traveling exhibit, "Determined to Rise: The Woman's Suffrage Movement in Louisiana" in August at the Manship Theatre.
WHAT'S NEXT: Next year, the company plans to perform Laundry and Bourbon and Belles, shows that were canceled this season. If the opportunity to perform live this year happens, the theater will consider it, artistic vice president Macy Jones says. redmagnoliatc.org
---
Swine Palace
WHAT'S ONLINE: After completing its last live production—Ella Hickson's Oil in February—the nonprofit professional theater company hosted a virtual student-lead short film festival, monthly online panel discussions on theater and the Black community, and worked with KLSU to perform Oscar Wilde's The Importance of Being Earnest on radio in July.
WHAT'S NEXT: An online performance is in the works of Small Mouth Sounds, a play about six runaways from the city and the lessons they learn at a silent retreat. The nonprofit plans to start performing again in-person in spring 2021. One of the shows on the theater's roster is The Wolves by Sarah DeLappe. swinepalace.org
---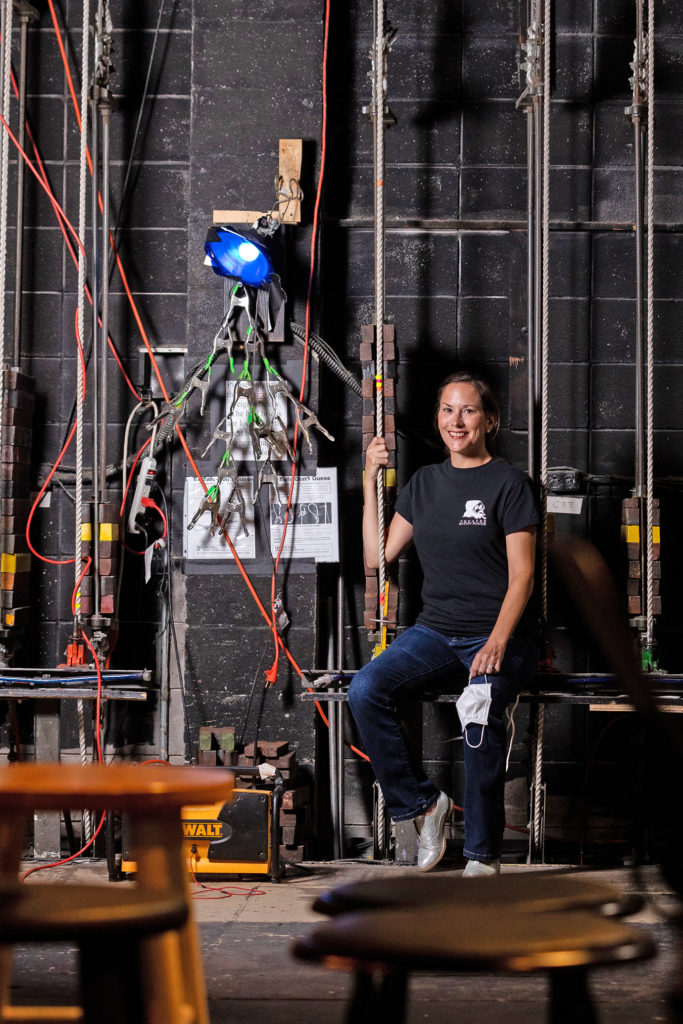 Theatre Baton Rouge
WHAT'S ONLINE: The city's largest theater company was the first to dive into Zoom productions with successful virtual runs of How I Learned to Drive and A Doll's House, Part 2. In early August, TBR streamed its fifth annual gala on Vimeo for a ticketed audience. The gala featured socially distant stage performances by local talent that were filmed in July.
WHAT'S NEXT: It is planning to offer in-person performances of American Son with limited seating in September. The play tells the story of a biracial couple dealing with the fallout after their son is detained by police. theatrebr.org
---
MUSIC BEST BETS
SEPT. 4
The Red Dragon Listening Room will host Slim Bawb! once again. The country singer-songwriter will display his far-reaching talents on multiple instruments. Steve Judice will open. Find the event on Facebook
SEPT. 10
The Beauvoir Park venue at 2834 Greenwood Drive near the Perkins Road overpass hosts the psychedelic-rock band Hydra Plane. Find the event on Facebook
SEPT. 22
Albert Cummings has played alongside greats like B.B. King and Buddy Guy, and he brings his talents to the Red Dragon Listening Room. Find the event on Facebook
Editor's note: Check with the venues for updated dates and times.
---
Editor's note: Because of COVID-19, events are subject to change. Check with the arts organizations and venues for the latest information.
This article was originally published in the September 2020 issue of 225 Magazine.
---