---
Stepping into the living space above Mid City Handmade, it's easy to spot the woodworking talent of owner Andrew Moran.
Moran is the 30-year-old creative and founder of the reclaimed lumber furniture company, and true to his calling, he crafted every wood piece in his apartment, including the steps leading to it.
At slightly more than 1,000 square feet, the addition sits above a part of Moran's workspace off
Government Street. It's a work/life combination that to Moran "just makes sense."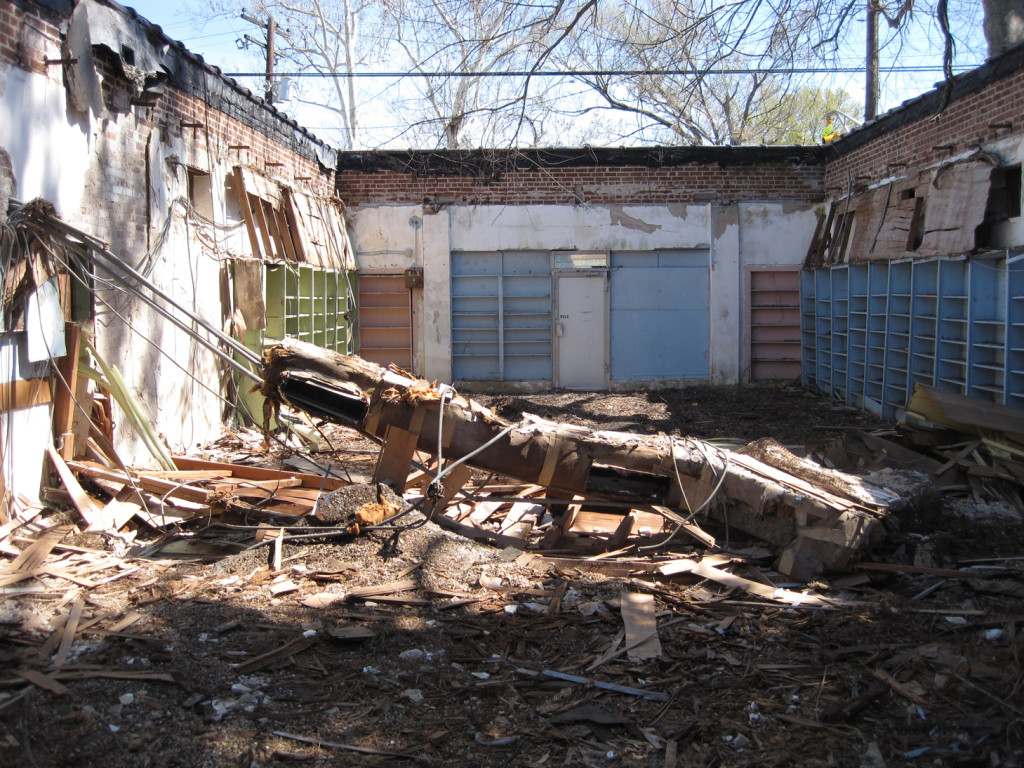 ---
"Finding places like this where you live and work, there's not much of it in Baton Rouge," the Capital City native says."But it's coming."
When Moran first purchased the cinderblock warehouse building in 2011, the business it had once housed, The Book Exchange, had been shuttered for decades. The corner-lot building came with a foot of mud, six dumpsters worth of trash, and even some small trees growing out of the dilapidated roof.
"It was 30 years of mess," he says.
Ironically, it was just what Moran was looking for.
"That's what my family does," he says. "My grandfather's shop was an old building. He put a roof on it, fixed it up and got it to a point where they could work in it. My dad has also fixed up several old houses; it's what I wanted to do, too."
Moran's renovation of his old warehouse took 18 months, and for the first six, "it was just shovels of dirt," he says.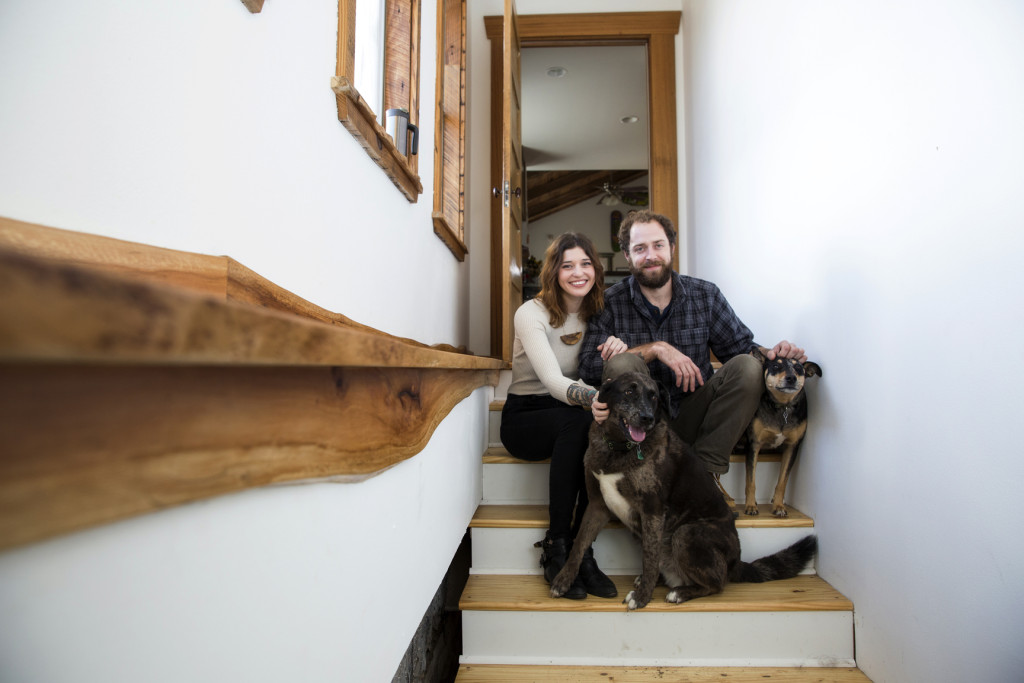 ---
Yet, even in the filth, Moran found treasures, including a 1969 phonebook, an old cash register and lots of good, reusable lumber—wood that he gave a new lease on life.
Moran's place, which he shares with girlfriend Molly Taylor—owner and designer of Beneath the Bark jewelry—is actually two buildings joined together. Before the two became The Book Exchange, one building housed an auto repair shop, and the other, a Cuban Liquor location.
Moran decided to build his addition over the auto repair shop, even though the roof was in disrepair. To fix it, and ultimately create the apartment's floor, he split some of the 2-by-10-foot wood pieces he found and created antique pine flooring throughout the space.
Moran also used reclaimed wood to trim all doors and windows and help build the vaulted ceiling in the living room. Showing his artsy side, he even used old book shelves and other scrap wood to transform the bottom panel of an ordinary breakfast bar. The geometric result is an instant conversation piece. But the real attention-grabber in that room is a Louisiana sinker cypress that sits on top of the bar. The wood's edge shows the unique effects of the bayou's rising and falling water levels.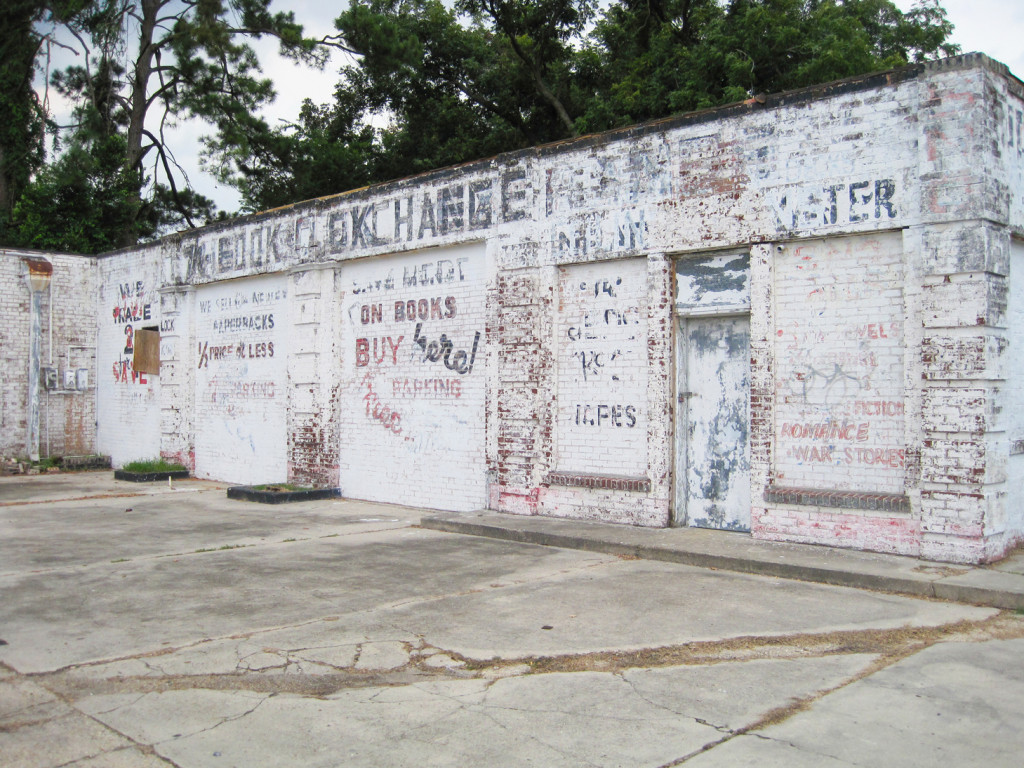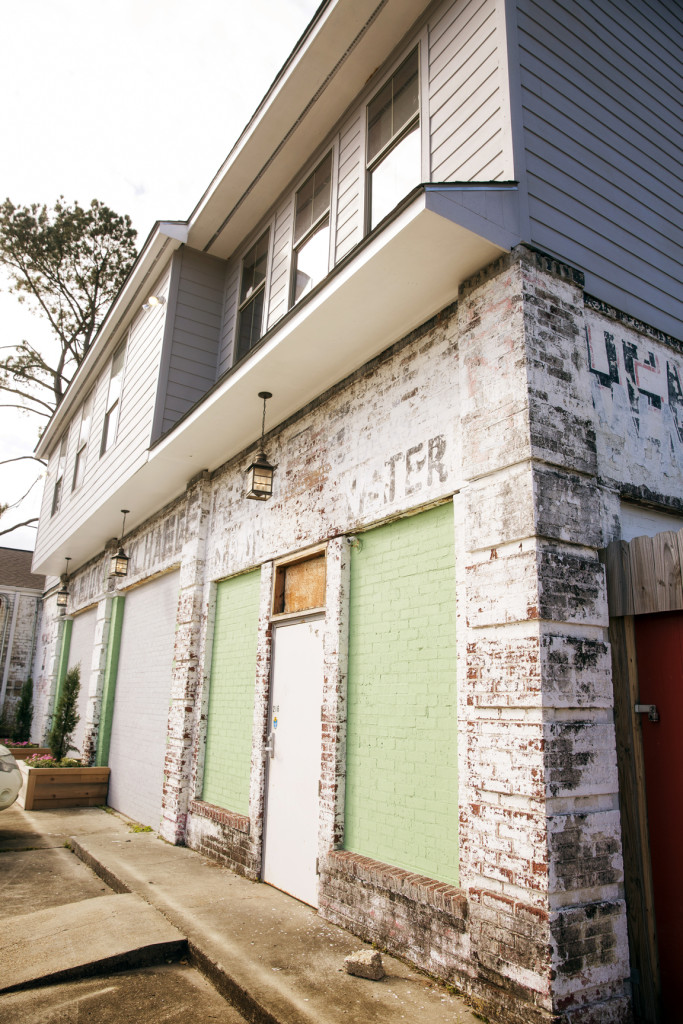 In the kitchen, Moran crafted cabinets from more sinker cypress harvested from Lake Maurepas, and in the bathroom, he repurposed steel-coated floodlights as lamps above the double vanities.
Since finishing the apartment, Moran has enjoyed steady growth in his business, and after six months of debate, he and Taylor are opting for a bigger place.
Moran admits he is surprised that after five years, he has outgrown the more-than-3,000-square-foot shop that at one time seemed so big.
"I don't want to leave, but business-wise, it makes the most sense," he adds.
He is hoping to use the proceeds from the apartment's sale to put down roots on a place with more acreage.
It's room he needs to continue harvesting, cutting, drying and storing more lumber, helping each tree he meets to "tell its own story." midcityhandmade.com