There is something to be said about people who can take a truly great photograph. They saw something the rest of us never noticed. They looked where no one else did. They were able to harness the warmest light, the most striking colors and the perfect angle. They put their subjects at ease with compassion and trust, or they were careful enough to step in and out of the scene unnoticed, never disturbing the natural flow of the moment. And what they captured in one quick second was enough to tell the story of the hundreds of other seconds that surrounded it, enough to tell the story that language could not describe. They gave us, in the words of National Geographic photographer Sam Abel, "Life lit up."
This year, amateur and professional photographers from Baton Rouge and elsewhere submitted more than 600 images to 225's annual Photo Contest. Our two jurors pored over each entry and gave us the collection of photographs you'll find below. Take a look and see how these photographers lit up the world around us.
---
Kellie Stoddard's image (above) might not have made the cut among our jurors' picks, but the staff at
225
liked this submission enough to make it our cover. Stoddard's description when submitting the image: "There is nothing more special than sharing your passion with your children." Scroll down to see all the winners and more of our staff picks.
---
"I captured this image during a visit to my grandparents' home in Baton Rouge. My grandmother and I were getting ready for our lunch date when I noticed her outfit matched the wallpaper, and I started snapping away as she applied her 'eyebrows.'
From this angle, you are only able to see my grandmother's face from her perspective, as she wants the world to perceive her.
The loving matriarch of our family, she is always available for advice, encouragement and conversation. One of the values she instills in her family is to take pride in our appearance. As a rule, she never leaves the house without her 'lips on,' not even to the mailbox. My grandmother noticed my lack of makeup, then handed me her lipstick, declaring, 'Hun, if you're not going to put your face on for me, at least put on your lips.' This is my representation of my Maw Maw's most enduring idioms."
---
WINNER
ONLY IN LOUISIANA
Rebekah Ward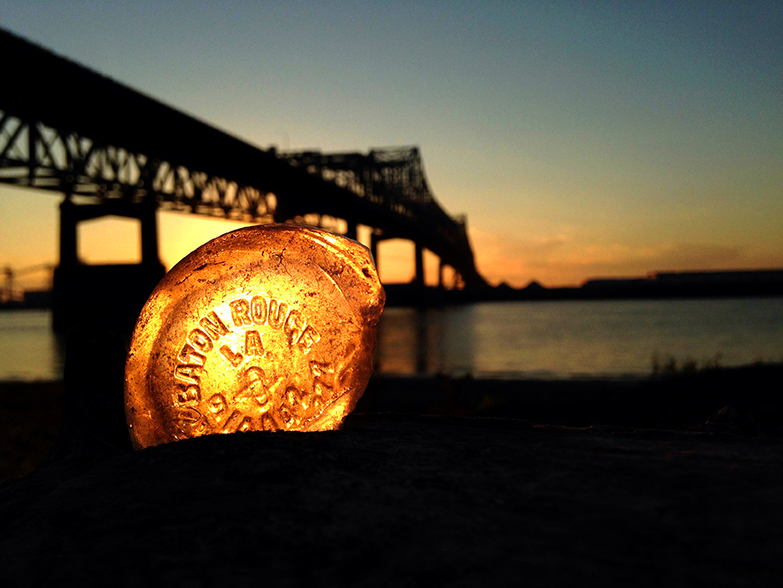 "I've grown up playing on the levees of the Mississippi River in Baton Rouge, and I feel like the river is a part of me. So many of my best memories have taken place on her shores. I took this photo while scavenging the levee for river glass pieces to use in artwork, but the bottle piece and the photo were the only treasures I took away that day.
It's the Mississippi's version of 'sea glass.' Not as smooth, but still useful. I've made several art pieces from them over the years. I still have the bottle piece. I carry it in my car, hoping to find more inspiration to use it in photos throughout the city."

---
WINNER
CHILDREN
Felicia Leggio Braud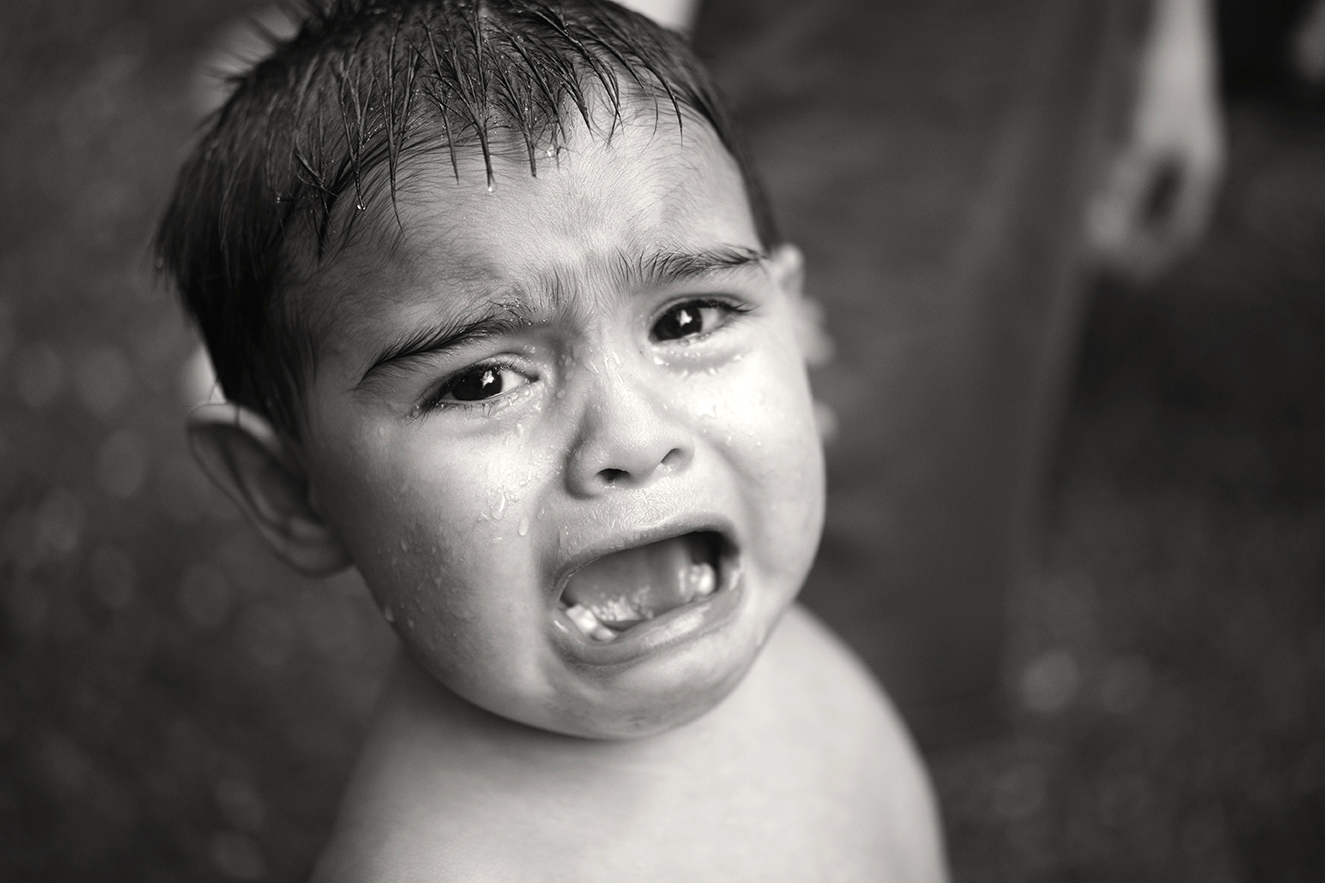 "Photographing people in their own environment is a passion of mine. I love my nephew, Jace, and he is one of my favorite subjects. I often follow him and photograph him as he plays at my parents' house, where he visits often. This particular day, his grandmother, Mamaw Chelle, was simply going to the store. That she was leaving at all absolutely broke his heart. Luckily, his world wasn't shattered for too long, as she was back in 15 minutes. I love how intense his feelings were over such a seemingly small deal. It's good for us grown-ups to remember the raw emotions that children so easily express. Children are good teachers, if simply to remind us of how important simple moments can be."
---
WINNER
NATURE
Alison Adams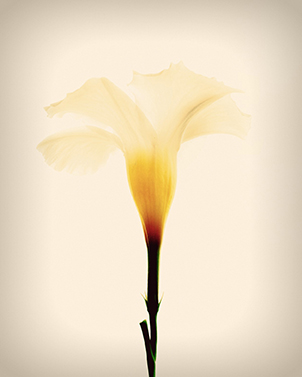 "I was inspired by photographers that use X-ray techniques to get the internal view of a natural object. I have been inspired by nature for the last couple of years with my artwork. While at my sister's house (in Crowley, Louisiana), I saw an opportunity to photograph the newly planted flowers (a white mandevilla). I plucked it off and held it up against the bright blue sky with the light shining through, giving the slight internal views of the petals. As with people, every natural object is much more interesting when you take the time to look within, to see the never-ending internal mechanisms."
---
WINNER
ABSTRACT
Sarah Amacker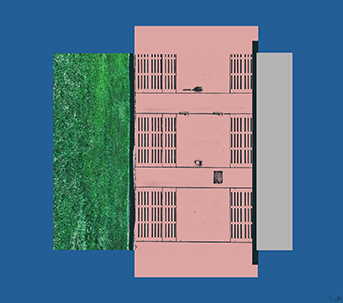 "I've been creating digital art based on photos for almost five years now. My process includes taking photos and digitally abstracting them on my computer. I submitted this photo because I think it's really important to be aware of our surroundings and how our phones distract us from that so much now. It's not meant to resemble a phone. I just wanted to give this building that I walk past every day a totally new perspective. Since most people (including myself) are always carrying their smart phones, I decided to take pictures with this device that usually distracts me from my environment and use it to take a closer and new look at what's around me."
---
WINNER
INSTAGRAM
Nicholas Martino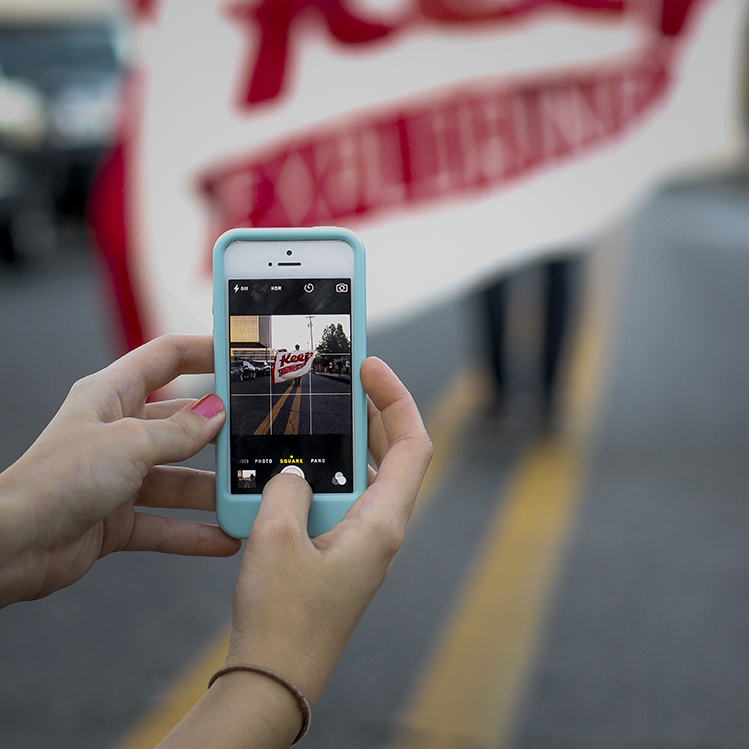 "I had the privilege of attending Instagram's 10th Worldwide Instameet hosted by @ThatLAcommunity in Lafayette. About 40 creative, unique individuals gathered together for a sunset photo walk through the city, photographing, learning, teaching and living happily. I took this particular photo when the flag came out to play. I've seen this type of shot before, but I wanted to do something a bit different. I chose to crop and blur the actual image to really force the viewer's attention to the three-inch LCD screen with the in-focus Instagram app capturing the actual image of the subject. Instagram has been, and continues to be, an incredible avenue for artistic pursuits and photographic accomplishments."
---
WINNER
FOOD
Hannah McLain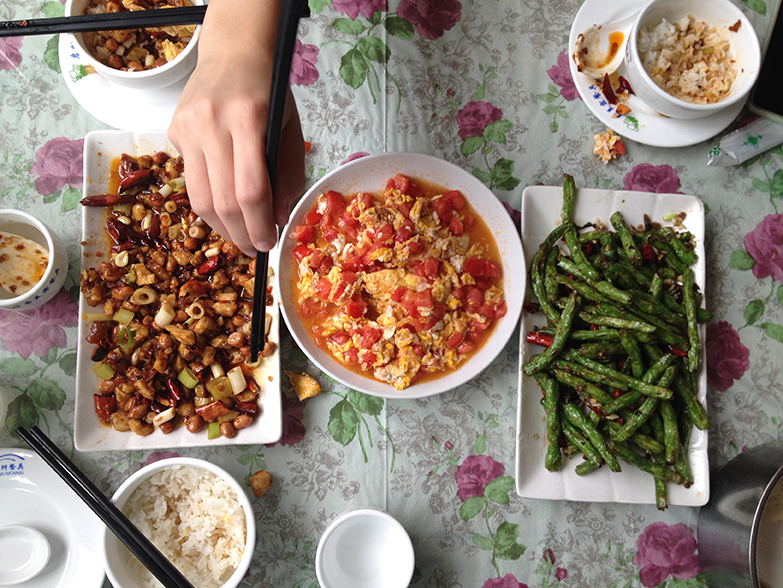 "I've visited China the last two summers, and each time I stayed for two months. We tried a ton of different foods in Chongqing—we had about 13 people in our group, so we needed to order a lot of dishes to accommodate everyone. There were some classic things that you associate with China, like dumplings or fried noodles, along with other stuff like eggplant, skillet beef or fried bananas that we really liked. We even tried crawfish once—tricky to eat with chopsticks. Since I started college, I've had a lot of interesting and exciting experiences to document, and I like that there are so many simple ways to share my photos."
---
WINNER
DRINKS
Kimberly Fleming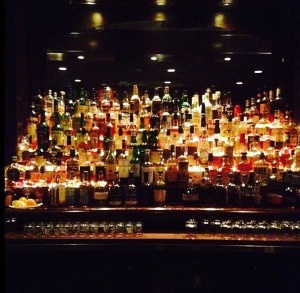 "I appreciate whiskey and what goes into making it. The history behind each brand, edition and bottle is what attracts me and may even surprise others. What struck me most about the scene is that this place (Lock & Key Whiskey Bar), while being very new to the area, has so much character. It's a staple that you would see in larger cities, but it's right here in Baton Rouge and hopefully for a very long time."
---
WINNER
PETS
Clay Pylant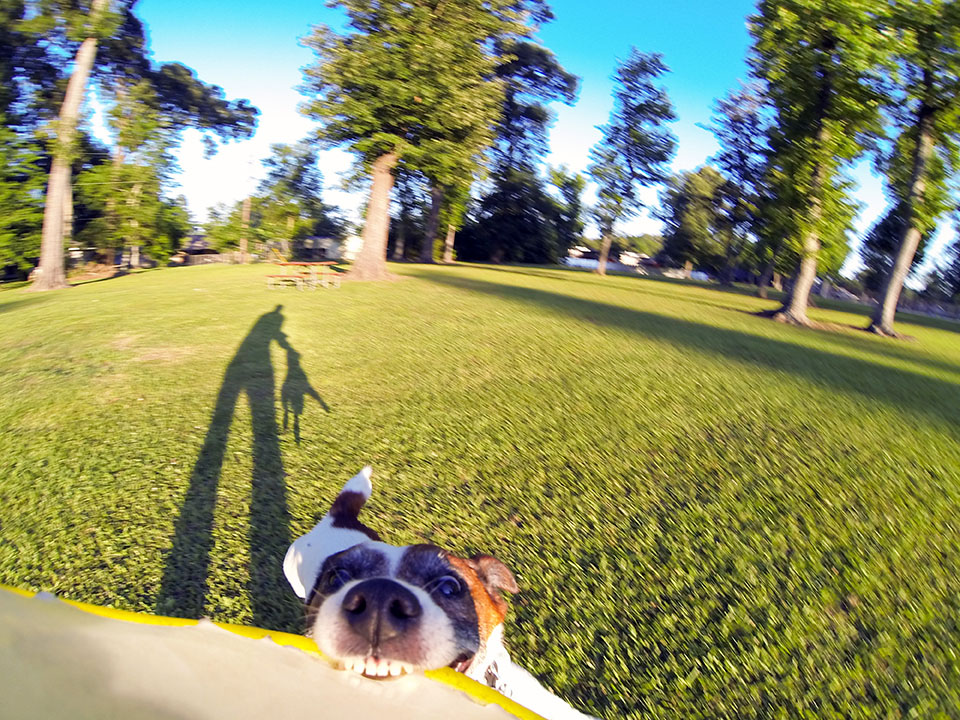 "Toby is my 7-year-old Jack Russell ball of energy. Almost every day we make a trip to the neighborhood park, or to the dog park, where I do my best to wear him out. He loves to run and fetch the Frisbee, and as you can see, he also loves making me work to get it back."
---
WINNER
BEST IN SHOW
Whitney Tucker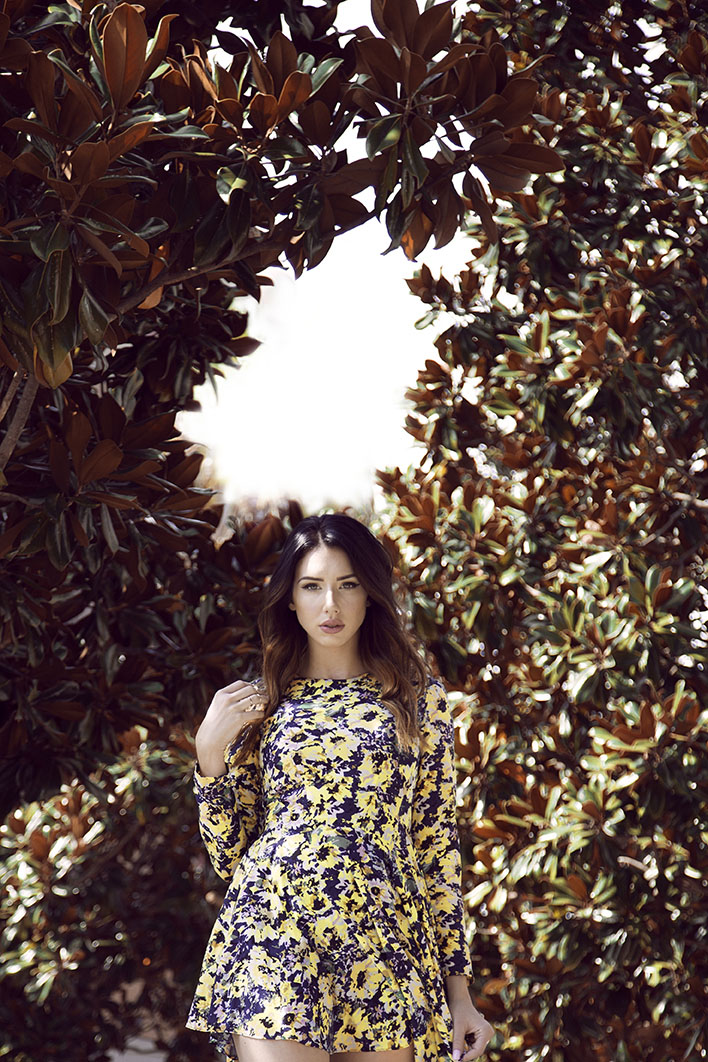 "This photo was created when two minds met—Whitney Tucker, a tall guy with dreams of becoming a fashion photographer, and the beautiful model, Alexis Fallon, a teacher with aspirations of becoming a fashion model. This was our first shoot together after meeting through an online modeling network website. After a quick chat at Starbucks, we made our way outside to begin shooting and instantly knew that we were going to create many beautiful photos together. This one shot was captured toward the back of Perkins Rowe and about 15 minutes into the shoot. I decided I would lie on the ground and shoot up to frame her around the magnolias and crop out any stores and/or pedestrians. There were almost 200 photos shot that day … but this one stands out amongst them all."
---
RUNNERS UP
---
ABOUT THE JUDGES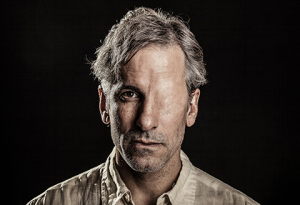 Sean Richardson
Richardson is a commercial portrait and food photographer based in Baton Rouge. He started his career in the film industry and co-directed and did cinematography for the recent Louisiana-based feature film, King of Herrings. "Starting in photography was somewhat of an accident," he says. "I had no interest at all, but when I finally bought a still camera, I was instantly hooked. It became my passion. Now all I think about is getting that next shot. It can be a bit of an obsession at times." Pictured is one of his digitally altered images, "Faceless." greenpotatophotography.com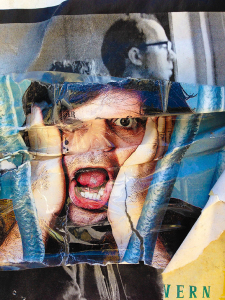 William Greiner
Greiner is a photographer and painter originally from New Orleans now living in Baton Rouge. Greiner's photographs can be found in more than 60 major museum collections around the world, including The Museum of Modern Art in New York City and The Art Institute of Chicago. The University of Louisiana at Lafayette Press published his most recent title, Show & Tell, in 2013. Greiner is currently working on a series of collage/paintings utilizing appropriated road maps to be exhibited at Art Basel Miami this month. williamgreiner.com
---
STAFF PICKS
With more than 600 photos submitted and only 10 winner slots, we felt it unfair not to share some of the amazing images that made the decisions that much harder for our judges. Take a look at some of the favorites the 225 staff has been browsing these past months.