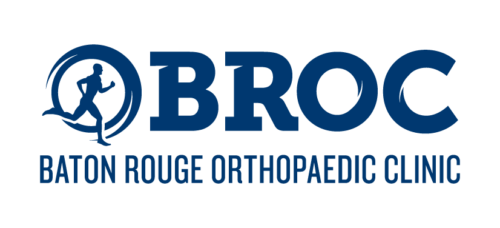 Baton Rouge Orthopaedic Clinic (BROC)
8080 Bluebonnet Blvd. Suite 1000
Baton Rouge, LA, 70810
Website – BROC
About
Baton Rouge Orthopaedic Clinic is a comprehensive orthopaedic practice that appropriately treats a wide variety of injuries and illnesses. Our surgeons are fellowship-trained and board-certified. We currently have 37 physicians across 7 locations who specialize in all areas of orthopaedics. We also provide Occupational and Physical Therapy services, in addition to DME (Durable Medical Equipment) and Diagnostic/Imaging services (MRI & X-ray). Our professional and conscientious staff is prepared to assist you and ensure a positive and comfortable experience. We understand that patients have a choice in their healthcare provider. Therefore, we value your relationship and strive to establish and maintain your trust and confidence. Our promise is to treat you with dignity and respect while working together as a team to maximize your recovery. Our highly skilled and trained physicians utilize advanced technology and state of the art medial equipment and techniques to enhance the healing process. We look forward to the opportunity of treating you as a patient and invite you to experience the difference of the Baton Rouge Orthopaedic Clinic.
Hours:
Monday – Friday: 8 a.m. – 5 p.m.
After Hours Clinic:
Monday – Friday: 5 p.m. – 10 p.m.
Saturday: 10 a.m. – 8 p.m.
Sunday: 12 p.m. – 6 p.m.
Please visit our website or follow us on social media for the latest BROC updates.