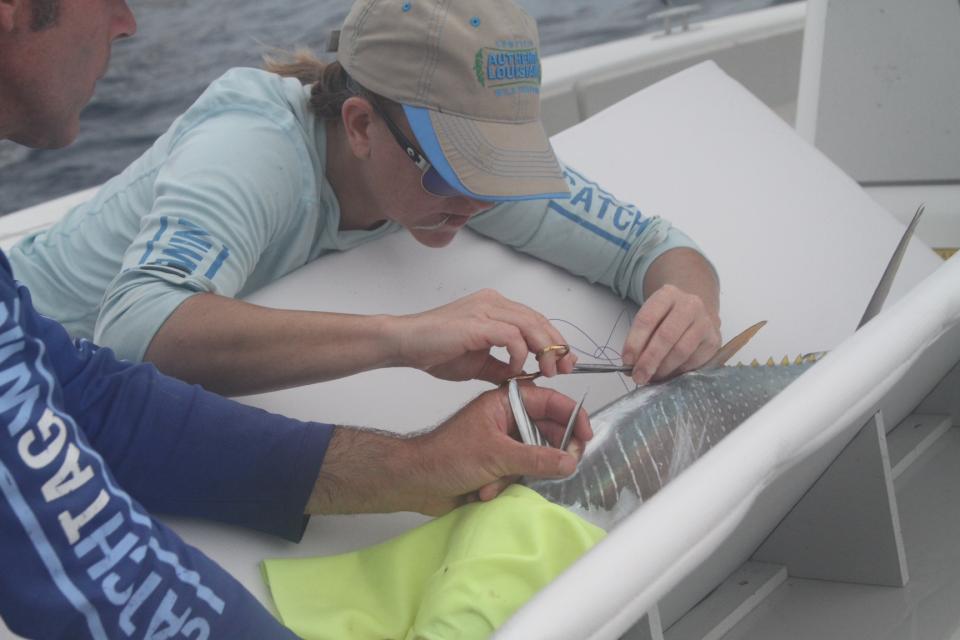 The Louisiana Department of Wildlife and Fisheries (LDWF) is seeking local anglers to help with a research program that seeks to better understand yellowfin tuna movements and habitat use in the Gulf of Mexico.
Scientists usually perform fish tagging for research purposes. However, any angler can contribute to this particular program.
Tuna included in the study can easily be identified by an external green-and-white conventional tag at the base of the second dorsal fin. Each one has a surgically implanted electronic tag in the abdominal cavity. The project relies on these electronic tracking devices to gather essential data.
"The holy grail of these electronic tags is the detailed data they record," LDWF Assistant Secretary Randy Pausina says.  "But LDWF researchers can only access that level of information if they get the tag back."
LDWF biologists are requesting anglers return the internal archival tags when a tagged fish is caught and provide some additional information.
Not only can anglers' participation in the program result in a better-managed fishery, LDWF is also offering up a reward for every tag returned. Individuals who return an intact electronic tag will receive a $200 Academy Sports and Outdoors gift card.
LDWF asks anglers who catch a tagged yellowfin tuna to:
Record date, time and catch location (GPS coordinates).
Measure fork length, weight and take photos of the surgical site when possible.
Carefully remove the tag from the fish. The light stalk, which can be seen protruding from the abdomen of the fish, must remain connected with the tag body inside the fish.
Call the reward line at (855) 728-8247 or email

[email protected]

to arrange pickup of the tag.
LDWF will continue the study over the next few years. Since the study began in June 2013, over 100 internal tags have been deployed with approximately a 10% recapture rate.
The internal archival tags record a range of parameters every 30 seconds including depth, light intensity, water temperature and the internal body temperature of the tagged tuna.
So far, the greatest movement of an internally tagged yellowfin is 155 nautical miles after 417 days at large.
Biologists hope the data will reveal the species' habitat preferences and feeding and spawning behavior. Study results will greatly improve the body of knowledge of the yellowfin tuna resource in the Gulf of Mexico and its connectivity with the Atlantic-wide population, resulting in improved stock assessments and fishery management.
For more information, check out LDWF on Facebook or follow the department on Twitter @LDWF.
If you like to spend your time with furry rather than finny friends, Project Purr BR has many cats and kittens available for adoption.
Creature Feature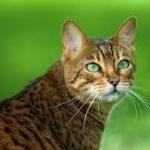 Savannah is an 8-month-old Ocicat mix. She has a gorgeous bronze spotted coat and stunning jade green eyes. Super sweet and talkative, she loves being with her human and is a total Velcro cat. She is best suited to a home where she'll get lots of love and attention. She gets along wonderfully with other cats. For more information, contact her foster at 603-4677 or [email protected].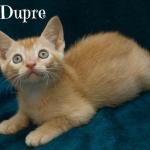 Dupre is an adorable 8-week-old orange tabby boy.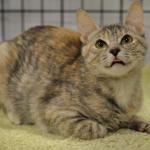 Cersie has the most unusual markings with a smoky spotted coat with hints of orange. This 8-month-old torbie is a shy girl at first but warms up quickly to friendly humans. Cersie will definitely make a wonderful companion for a lucky owner.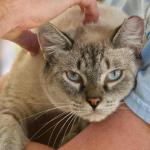 Ramsey is a stunning lynx-point Siamese mix with mesmerizing blue eyes, a cream-colored spotted coat and raccoon tail. Start rubbing his head and he will roll all over for you to pet him. Then, with his quiet little meow, he will steal your heart. This 2-year-old, sweet, shy boy needs a quiet home where he gets all of the attention that he deserves.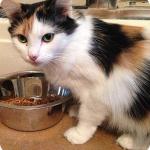 Coco is a beautiful young, adult, medium-haired calico.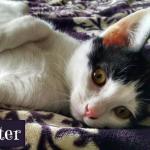 Dexter is a cute black-and-white kitten with lots of energy and love to share.
All these pets have been spayed/neutered, vaccinated, microchipped and litterbox trained. Many other adoptable cats and kittens are available from Project Purr.