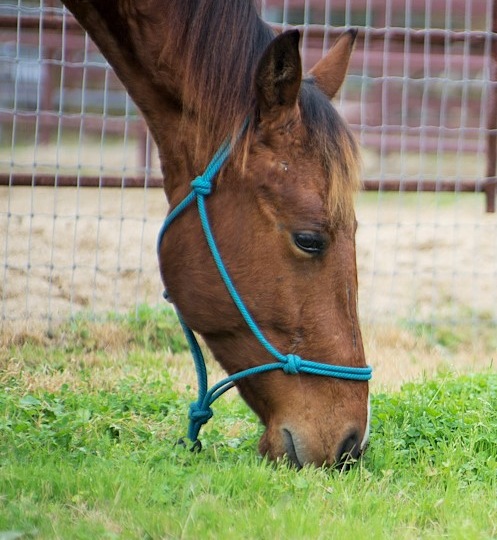 The LSU School of Veterinary Medicine staff recently diagnosed a Port Allen horse with equine enteric coronavirus, a highly infectious RNA virus that can cause respiratory and intestinal distress in many animals and humans.
Though not fatal and more common in colder months of the year, the virus requires "special attention to keep it from spreading [because] no vaccine is available," LSU AgCenter equine specialist Neely Walker says.
Infection spreads in horses by fecal-oral transmission, which can occur when horses are stabled together or during transport. Symptoms include fever above 102 degrees, loss of appetite and onset of depression or lethargy. Some horses may experience up to two days of diarrhea and signs of mild colic. Other complications such as bloodstream infection and neurological abnormalities can occur. However, Walker says those cases are rare.
Once a horse is diagnosed with equine coronavirus, the animal must be isolated. Even after a horse stops showing clinical symptoms, the animal can shed the virus through manure for up to three weeks.
Treatment usually includes supportive care, such as intravenous fluids, fever-reducing medications and gastrointestinal support. Walker recommends horse handlers use disinfectant footbaths, disposable gloves and individual equipment when working with infected horses. Limiting traffic in and out of barns and using veterinary-grade disinfectants also help reduce the chance of spreading the virus.
Owners and riders who are concerned about their horse should contact a veterinarian immediately.
Creature Feature
Karma is a 3-month-old male Snowshoe mix. He was rescued from an uncertain fate in a feral colony. His days of wondering where his next meal is coming from are over. This beautiful boy gets along well with other cats and dogs.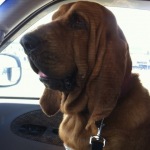 Dixie is a 4-year-old bloodhound. Dixie is good with kids and other dogs. While she does have heartworms, she is receiving the "slow" treatment. That means all she needs is the regular heartworm preventive. With time, she will be heartworm-free. The presence of the parasite demonstrates her previous owners neglected, the rescue is looking for a family who will love Dixie and treat her like a queen.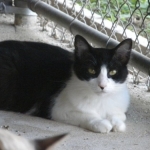 Flower is a beautiful tuxedo girl. Nonetheless, this sweet kitty ended up wandering the streets alone. This 4-year-old gets along well with other cats, dogs and kids.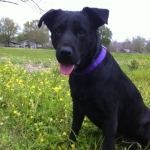 Blackie is a 5-year-old female lab mix. She was one of 36 dogs living on a property that RescueMe is helping to rehome.  Like many of the dogs coming out of this situation, she is easily startled. So, she is best-suited to a home without small children. While she is shy at first, Blackie warms up quickly and likes to receive attention. Blackie is typically submissive with other dogs and enjoys their company. In addition, she seems to tolerate cats.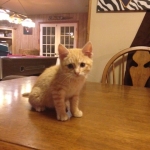 Hugo is a 3-month-old male orange tabby. While he came from a feral cat colony, this little guy is pretty content to be a house cat. He gets along well with other cats and dogs.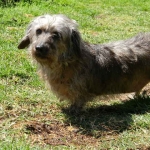 Molly is a 7-year-old female red brindle wirehaired dachshund. While she has never been around children or cats, she does well with other dogs.
All these pets have been spayed/neutered, vaccinated and litterbox trained. Many other adoptable dogs, puppies, cats and kittens are available from Rescue Me Animal Welfare Society.